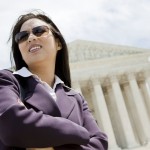 How to Become a Paralegal
With 354,300 paralegals working in the United States (source: BLS.gov 2023), and projected growth of 4% to 8% over the next 10 years (source: O*Net Online) the paralegal profession has a bright future. Paralegals work in a variety of areas including public arenas, government offices, for corporations, and in law offices.
---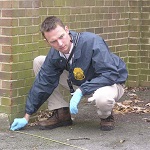 What is a Crime Scene Investigator (CSI)?
The Crime Scene Investigator (CSI) collects and preserves a variety of evidence from an active crime scene. The crime scene investigator is most often a law enforcement professional responsible for the identification, collection, preservation, and cataloging of physical evidence.
---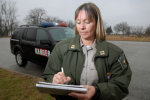 How to Become a Park Ranger
If you enjoy being outside and think you might like helping other people enjoy the great outdoors too, you might like being a park ranger. A big part of the job is conserving nature, including both plants and animals.
---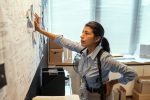 How to Become a Private Investigator
Private investigators can work for individuals, agencies, businesses, or even the government. Being a private investigator requires a specific skill set.
---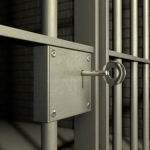 Correctional Officer Careers
In order to become a correctional officer a person will need to have graduated from high school or have an equivalent to a high school diploma. There are some local and state correction agencies that will require a person applying for a position as a correctional officer to have some college credits.
---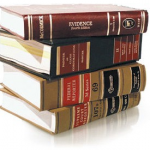 How to Become an Attorney
The path to becoming an attorney can be a bit challenging. It is important to start on your path at an early age and learn great study habits while still in high school.
---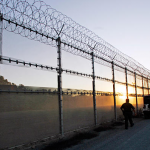 Border Patrol Careers
In order to qualify to be a border patrol agent a person must be under the age of 40, unless the individual is a Veteran's preference candidate or if they have experience as a federal law enforcement agent.
---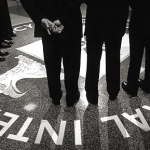 CIA Careers
The Central Intelligence Agency is the primary agency in the United States that is responsible for providing the government with global intelligence for the ever changing social, economic, political, military, and technological environments throughout the world.
---
What is a Chief Legal Officer?
The majority of people that work as a chief legal officer have worked in legal careers but also in a related field because most corporations require a certain amount of experience.
---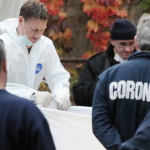 How to Become a Coroner
Coroners have many responsibilities including directing investigations in order to find cause of deaths that are violent, accidental, or unexplained. The coroner will direct the technologist and physicians who perform tests and autopsies.
---
Court Administrator Careers
Court administrators must have great personal service skills as they are required to handle any employee disputes that may arise. Business management students are often qualified for these positions as they will learn the skills needed during their courses of study.
---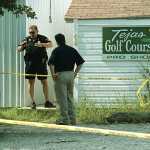 What is a Criminal Investigator?
Criminal investigators are typically called to the scene of a crime in order to process the evidence. It is important that the first person to a scene of the crime protect the evidence appropriately. This includes isolating and securing the scene and establishing a restricted perimeter.
---
Careers in Criminology
The majority of criminologists have a bachelor's degree in either sociology or psychology. Many criminologists often will hold a PhD or master's degree in one of the behavioral sciences as well. In addition, a criminologist has to be an expert in analyzing statistics and crime rates.
---
Customs Agent
In order to become a customs agent a person will need to have at least an associate's degree and preferably a bachelor's degree. Most customs agents choose to get their degree in areas such as security management, criminal justice, or psychology.
---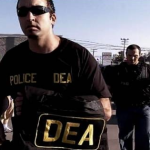 DEA Agent
Anyone that wishes to work as a DEA agent must first obtain a bachelor's degree in criminal justice from an accredited college or university. This is the minimum degree required. There may be some positions that allow degrees in other areas of study such as criminology or law.
---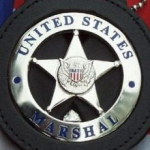 How to Become a U.S. Marshal
A U.S. Marshal will help transport federal prisoners to different judicial districts. This may include flying across the nation or to another country with a prisoner to ensure that they arrive safely and that all other passengers are safe while the prisoner is transported.
---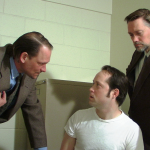 Detective Careers
The daily activity of a detective will vary based on their particular occupational specialty and whether they work for a federal, state, or local agency. The duties of a detective differ among the federal agencies that enforce different areas of the law.
---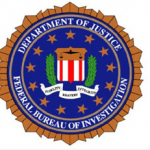 How to Become an FBI Agent
Some matters that an FBI agent may work on include cyber-crime, foreign counterintelligence, terrorism, white collar crime, organized crime, civil rights violations, public corruption, bank robberies, kidnapping, air piracy, drug trafficking, as well as other violations of federal law.
---
Fish and Game Careers
The Department of Fish and Wildlife employees many people that are specialist in the administrative field including budgets, public relations, accounting, and clerical positions. There are often vacancies in these positions throughout each state.
---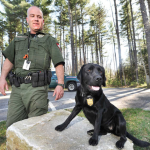 How to Become a Game Warden
Another aspect of the job is presenting the public with educational programs and providing help to the other law enforcement organizations. Game wardens also discuss safety with the public when they are concerned about bears, cougars, mountain lions, coyotes, and other types of wildlife that are entering areas that are populated.
---
Homeland Security Careers
There are many unique Homeland Security career opportunities available with the DHS. Employees of work to protect the airports, borders, waterways, and seaports of the United States as well as research and develop new technologies for security, respond to terrorist acts and natural disasters, and work on analyzing intelligence reports that are received.
---
Careers in Immigration
A person that is interested in becoming an immigration customs agent will need to first earn at least an associate's degree in police science or criminal justice. Most of the positions with ICE will require that a person have a bachelor's degree in one of the above or a similar subject.
---
The job of a juvenile correctional officers is very similar to that of a correctional officer working within a prison system with an adult population. The difference of course is that age of the ward. Offenders can be as young as 8 years old and it takes a certain kind of personality to work with children and young adults in a corrections setting.
---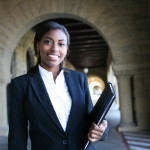 A law clerk performs a wide variety of tasks such as preparing legal documents, conducting legal analysis, and conducting research. A law clerk will prepare draft opinions for cases that will act as the foundation for lawyers and judges. They will also help during the course of an action by preparing for a case and examining legal documents. A strong background or degree in Legal Studies is usually required.
---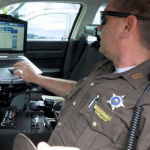 Law Enforcement Careers
The minimum requirements for becoming a police officer will vary by department. There are some departments that will require a person have 60 college credits and others require that a person have a four year degree. There are a few police departments that will hire someone that only has a high school diploma.
---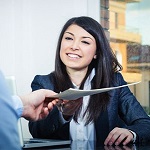 How to Get a Law Internship
Your undergraduate years are a great time to have a legal internship. If you've already decided that you want to work as a legal intern, you need to figure out how to go about getting a law internship. Fortunately, there are things that you can do to find the right legal internship.
---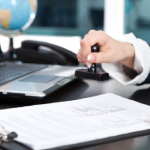 How to Become a Legal Secretary
Legal secretaries will keep a log of events for the person that they work for and book appointments with clients for the lawyer. In addition, a legal secretary career will include writing administrative letters for the law firm and in some cases arrange meetings between the attorney and potential witnesses for some cases. A strong background or degree in Legal Studies is usually required.
---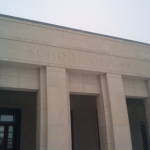 Master of Laws
The Master of Laws degree is the second level law degree a person earns, after a juris doctor. This degree is earned by completing a full time program for one year. Typically, a legal professional or law student will pursue the master of laws degree in order to gain expertise in a specific area of the law, for example in international law, business law, or tax law.
---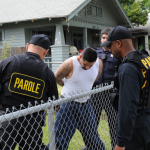 How to Become a Parole Officer
The role of a parole officer is to help an individual that has been incarcerated adjust to life outside the prison. They do this by creating a plan for the individual before they are released from the prison. The plan will consist of housing, employment, education, health care, and drug screenings, as well as other activities that will help the parolee rehabilitate and function within society.
---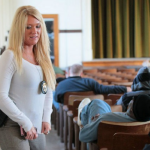 How to Become a Probation Officer
A probation officer has the responsibility of supervising the activities of individuals that have been convicted of crimes and released on probation. A probation officer is very similar to a parole officer in that both types of law enforcement deal with convicts, but probation officers primarily deal with convicts of lesser crimes who have not been recently discharged from state or federal prison.
---
Penologist
The main responsibility of a penologist is to help rehabilitate individuals that have been incarcerated so they can be integrated back into society. In addition, a penologist will develop and offer advice on self-help programs for prisoners so that the prisoner can work through their criminal habits.
---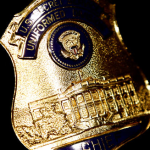 Secret Service Careers
Secret service agents protect the president, the vice president, and individuals in succession order of the presidential office including both the president and vice president that have been elected. Secret service agents are also in charge of protecting the families of the above individuals as well. Former presidents are protected by the secret service as well.
---
How to Become a Social Worker
The main purpose of a social worker is to help individuals function within their environments in spite of barriers such as mental illness, physical impairments, drug addiction, alcoholism, and poverty. A social worker needs to have great listening skills and be sensitive and objective at all times.
---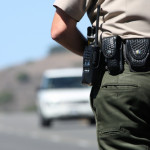 Each state has different requirements for their state troopers. This includes the required education and experience. The majority of states require an individual that is interested in becoming a State Trooper to attend and graduate from the state police academy. There are also written examinations and certain physical requirements that must be met in order to become a state police.
---
How to Become a TSA Agent
In order to prevent these potentially dangerous items from boarding the plane, a transportation security officer will use imaging equipment and electronic detection devices to remove the items. Passengers that are found with items that are deemed to be dangerous may be detained by the security of office.
---
Types of Law Degrees
There are three main kinds of law degrees a person can earn in the U.S.A. These degrees include a Juris Doctor, a Master of Laws, and a Doctor of Juridical Science. The Juris Doctor allows a person to practice law within the United States of America. This is the first law degree that a person becoming an attorney will earn.
---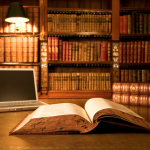 Doctor of Laws
The Doctor of Laws degree falls into four general categories including a Doctor of Juridical Science, Doctor of Jurisprudence, Doctor of Philosophy, and a Doctor of Comparative Law. The American Bar Associate states that there are around 20 law schools in the United States that currently offer doctor of laws degrees.