According to the Drug Enforcement Administration (DEA.gov), the DEA is the premier drug enforcement organization in the world and the only single-mission federal agency dedicated to drug law enforcement.
Using unique operational and intelligence capabilities, the men and women of DEA identify, investigate, disrupt, and dismantle major drug trafficking organizations and those who facilitate them, remove drugs and violent criminals from our neighborhoods, and fight the diversion of licit drugs.
For those who are interested in working for the Drug Enforcement Agency as an agent, it is important to consider the risks and challenges of this position.
DEA agents fight against the abuse and smuggling of narcotics into the United States.
One of the hardest parts of this career is fighting against organized drug trafficking.
DEA agents often work closely with border patrol agents, customs agents, and the FBI.
Responsibilities
DEA agents are responsible for monitoring the activities of known terrorists.
This includes preventing terrorist groups from producing illegal substances that are often used to fund illegal activities.
Agents will investigate and arrest any person who is involved in any type of terrorist activity.
Undercover roles and surveillance operations are a typical part of being an agent for the Drug Enforcement Agency.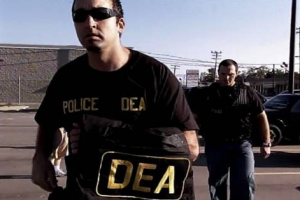 Mandatory Requirements
There are several mandatory requirements for individuals who are interested in starting a career as a DEA agent.
These include:
A person has to be a citizen of the United States
Must be over the age of 21 and under the age of 36
Must have a driver's license that is valid in the United States
Cannot be color blind
Vision must be at least 20/20 in one eye, the other eye can be no worse than 20/40
The hearing must be sharp
Must be capable of lifting a minimum of 45 pounds
Must hold a bachelor's in criminal justice
Education Requirements
Anyone who wishes to work as a DEA agent must first obtain a bachelor's degree in criminal justice from an accredited college or university.
This is the minimum degree required.
There may be some positions that allow degrees in other areas of study such as criminology or law.
Experience as a law enforcement agent can help meet the education requirements in some instances.
However, a criminal justice degree is preferred in the majority of instances.
In addition, many DEA agents will be required to learn and speak Spanish.
It is recommended that Spanish courses be taken while earning a degree.
Application Process
For those who meet the mandatory requirements, the next step is to contact a local DEA office and participate in an orientation session.
Make sure that you bring a military ID or driver's license. Make sure to wear formal business attire to the orientation.
An application will be filled out during the orientation session.
The hiring process begins when the application is accepted.
During the application process, you are required to take and pass a drug test and polygraph test.
A background check will be conducted as well as a medical examination, psychological assessment, witness assessment, and a physical task test that is quite rigorous.
After the assessments and tests are completed, you will then wait to hear back from the agency.
This entire process can take up to a year to complete.
If accepted, you will be offered a place to train to become an agent for the DEA.
During the training academy recruits will take part in both classroom and physical training.
The role of a DEA agent requires an individual to be in excellent physical shape.