If you have always dreamed of uncovering secrets, solving mysteries, or helping civil and criminal clients discover the truth behind an investigation – an exciting career as a private investigator may be just the right career for you!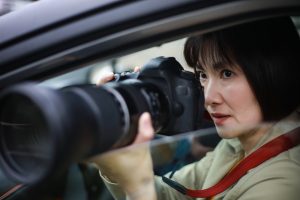 In the dynamic and mysterious world of America's private investigators, the path to career success starts with getting the proper education. The online private investigator programs listed below offer prospective students a gateway into the profession they can enter from the comfort of home.
What Private Investigators Do?
The role of a private investigator requires a variety of skills, including patience, attention to detail, and due diligence.
Following are a few examples of duties private detectives carry out during the course of their investigations:
Surveillance
Background Checks
Investigate Insurance Fraud Claims
Gather Evidence for Civil and Criminal Investigations
Interview Witnesses to Uncover Key Details
Research and Critical Analysis
Serve Legal Documents
Testify in Court
Adhere to US Legal and Ethical Standards
Some states require private investigators and detectives to have a certification or license before they can legally carry out the duties above.
Check with your local PI licensing or certification board for compliance.
Specialized Investigations for Private Investigators
New investigators interested in a specialty can take courses that teach them the practical and fundamental skills to conduct investigations in the following areas.
Financial Fraud
Cybersecurity
Intellectual Property
Corporate Investigations
Where Do Private Investigators Work?
Freelance private investigators work in a variety of settings and independently. Investigators who work for others find work in one of the following agencies.
Private Investigation Agencies
Law Firms
Insurance Companies
Corporations
Government Agencies
Best Online Private Investigator Programs
The best online private investigator programs are provided by some of America's most reputable schools.
Web-based programs teach new students the fundamental and practical investigation skills they need to succeed as entry-level PIs.
Many of the web-based private investigator programs offer ongoing student support, opportunities for attending live sessions, and targeted coursework for students who live in states where PIs require state certification or licensure.
This list contains examples of the best entry-level private eye programs that offer specialized training programs for students who want to work in either a civil or criminal investigative capacity.
Earn your accredited, affordable private investigation career diploma online with Penn Foster!
Request Information
Sponsored
1

Ashworth College
About the Program
Ashworth College in Norcross, Georgia, has an Online Private Investigator Diploma option, which students can complete in as little as four months.
Their self-paced program teaches potential investigators fundamental and practical skills required to work as an entry-level PI conducting a wide variety of specialized investigations for insurance companies, law enforcement, and individual clients.
The course materials for this online private investigator program include textbooks, study guides, and ongoing academic support.
Students are awarded a Private Investigator Diploma upon completion of all required coursework.
Program participants are allowed up to twelve months to complete this online diploma program for PI's.
Courses Offered
Introduction to Private Investigation
The Law, Forensic, and Retail Domestic Investigations
Investigative Specialties and Firearm Usage
Techniques for Obtaining Information
Private Investigation Orientation
Award: Career Diploma in Private Investigation
Program Costs: $799.00-1200.00
*This program offers a tuition savings plan and an alumni discount.
Contact Information
---
2

Penn Foster - Online Private Investigator Training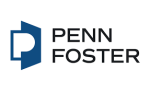 About the Program
Penn-Foster offers private investigator training in an online format that prepares students for lucrative careers as investigators working in America's corporate offices, insurance companies, and legal offices.
Their online PI courses teach students a variety of skills, including surveillance techniques, homeland security, US laws, the Justice System, and evidence collection techniques.
Most students can complete this self-paced online private investigator training within six months.
Penn-Foster also offers a fast-track option that students can complete in two months.
Courses Offered
Legal Principles and Requirements
Homeland Security
Locating People and Performing Background Investigations
Corporate Espionage
Court-Related Issues for Private Investigation
Program Costs: $999.00 – $1100.00
*This program offers monthly payment plans.
Contact Information
---
3

The National Investigative Training Academy - NITA
About the Program
The NITA provides state-approved online education for some US states. They also offer basic training and continuing education programs for aspiring and active private investigators.
Their online private investigator training options include one to forty hours of self-paced web-based courses.
NITA's state pre-licensing program meets the requirements for prospective investigators in states like California, Georgia, and Illinois.
This online private investigator program does not meet licensing requirements for residents of some US states, so it is essential to check your state licensing requirements against the program requirements before committing to an online PI training program.
Courses Offered
Ethics and How to Work as an Ethical Investigator
How to Conduct a Successful Interview
Report Writing and Field notes
Courtroom Preparation and Testimony
PERC Licensing
Use of Force for the Private Investigator
Forensics – The Five Disciplines of Evidence
Background Investigation Guidelines and Procedures
Program Costs: $99.00+
*This program offers payment plans through PayPal and Affirm.
Contact Information
---
4

Police Science Institute
About the Program
The Police Science Institute is among the most highly rated private investigator training programs online.
They offer a comprehensive web-based training program taught by experienced PI's and Investigative Specialists.
The Investigative and Police Sciences program teaches students the fundamentals of conducting criminal and civil private investigation duties for individuals, businesses, governments, and other organizations.
Students who successfully complete the Police Science Institutes Online Private Investigation Program will be awarded a Certificate of Achievement.
Courses Offered
The History of Investigating
Law of Evidence
Planning an Investigation
Missing Persons Investigations
Insurance Fraud Investigations
Background Investigations
Matrimonial Investigations
Program Costs: $995.00 plus materials and fees.
Contact Information
---
5

University of Washington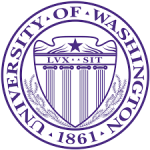 About the Program
The University of Washington's Professional and Continuing Education Department delivers an online eight-month private investigator training program.
Their certificate program consists of three foundational courses for understanding how the US courts and Criminal Justice System works for investigators, civil and criminal case investigation techniques, and specialized investigative techniques that prepare students to begin entry-level private investigator careers.
This program also prepares local area students to sit for Washington state certification as a private investigator upon completion.
Students who complete this program are awarded a Certificate in Private Investigation.
Courses Offered
The Business of Private Investigation
Washington Certified Private Investigator Exam Preparation
Criminal Investigation and The Law
Civil Investigation and The Law
Program Costs: $3,867.00
Contact Information
---
6

Detective Training Institute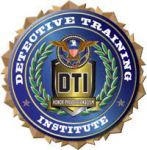 About the Program
The Detective Training Institute provides online learning options for students wanting to become private investigators or enhance their PI skills within three to six months.
Students who enroll with DTI learn critical investigation skills needed to conduct background checks and access private investigator databases to locate subjects by license plate, using phone numbers, and through other means in real-life field assignments.
Their program trains students to complete their work as private detectives with or without a private investigator license.
Courses Offered
Skip Tracing and Locating Missing Persons
Background Investigation and Research
Surveillance and Surveillance Technology
Business Crimes Investigations
Legal Investigations
Program Costs: $799.00 – $957.00
*This program has multiple payment plan options.
Contact Information
---
7

Stratford Career Institute Online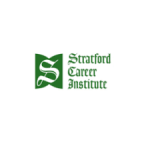 About the Program
Stratford's Career Institute has online learning options for aspiring private investigators.
Their web-based private investigator course educates students on the history of US law enforcement and the American Criminal Justice System.
They also teach students fundamental interviewing and investigative techniques they can apply when conducting criminal or civil investigations on behalf of courts, law enforcement, corporations, insurance companies, and individuals.
This comprehensive online program prepares students for various investigation scenarios for fraud, missing persons, backgrounds, and domestic relations.
*Stratford's program offers an additional tuition discount for students who subscribe to their email list.
Courses Offered
The Criminal Justice System
Fraud Investigations
The Ethics of Being a Private Investigator
Case Planning
Missing Person Investigations
Fraud, Waste, Abuse, and Systemic Weaknesses
Large Scale Investigations
Criminal Investigations
Providing Testimony
Summary Reports
Closing the Case
Program Costs: $649.00 – $949.00
*This program offers zero-interest payment plans and customizable payment options.
Contact Information
---
Schools Summary Table
What Courses Are in Online Private Investigator Programs?
Each online private investigator course has its own program and graduation requirements.
The following are examples of the classes found in the programs listed above, with a short description of what PI students are expected to take away from each class.
Introduction to Private Investigation – Learn the basics and foundational concepts, including key concepts and investigation methodologies.
The Law, Forensic, and Retail Domestic Investigations – Legal aspects of civil and criminal investigations, including forensic techniques, retail and domestic inquiry.
Legal Principles and Requirements – Learn the strategies and framework needed to conduct investigations in the United States privately.
Homeland Security Investigations – Security measures and techniques for investigations related to protecting the nation.
Ethics and How to Work as an Ethical Investigator – Ethical considerations for private investigators, integrity, and professionalism.
The History of Investigating – Historical development of investigation techniques for modern investigators.
Washington Certified Private Investigator Exam Preparation – Prepare to earn certification credentials with Washington State.
Skip Tracing and Locating Missing Persons – Learn to locate missing persons, apprehend fugitives, and find lost loved ones.
The Criminal Justice System – Take a deep dive into the United States Criminal Justice System.
Fraud Investigations – Learn the principles of investigating fraud for insurance companies, corporations, and governments.
Can You Earn Private Investigator Certification Completely Online?
Diploma and certificate-seeking students can complete the required coursework to work as entry-level private investigators and earn their private investigator certification entirely online.
Prospective students need to note that some states, including Illinois and Georgia, require private investigator licenses, which require additional testing.
They may also require investigators to pass criminal background checks and complete continuing education requirements to maintain their state licenses.
Talk to your program director to learn about your state's PI licensing and certification requirements before committing to a program.
How Long Does it Take to Earn Private Investigator Certification Online?
The time it takes private investigator students to complete certification courses online varies by the program type and other factors.
Most online students can complete the Private Investigator Diploma, a self-paced program, within six months to two years.
Students taking PI certificate programs can complete the program in about three to twelve months.
Degree-seeking students can expect to spend two to four years earning an Associate or bachelor's degree in private investigation and other criminal justice-related fields online.
Other factors affecting the certification time frame depend on whether online programs are structured or self-paced.
Self-paced students have more control over their course completion time.
Some programs offer accelerated or extended time frames to complete the required coursework online.
How Much Does an Online Private Investigator Certification Cost?
The list of online private investigator courses above shows that these web-based certificate and diploma programs can cost anywhere from around $99.00 to just under $3,900.00.
Qualified students who are eligible for scholarships, tuition, or financial aid may pay reduced costs.
Many online private investigator programs offer small down payment amounts and monthly payment plans that make it easier for students to complete their online education by breaking down the program's costs into monthly payments.
Final Thoughts
Now that you understand what it takes to begin your career as a private investigator by taking online courses – are you ready to take the next steps?
If so, reach out to the program director of one of the online PI schools listed above to learn more about their entrance requirements, application fees, upcoming start dates, and materials required for success.
Your future as a private investigator awaits.