Homeland Security professionals are at the forefront of America's fight for safeguarding our nation's safety.
The US Department of Homeland Security hires and trains qualified citizens to protect our borders, waterways, seaports, and airports from hidden threats like terrorist attacks, cyber-attacks, and natural disasters.
Today's Homeland Security professionals can work in law enforcement, digital intelligence, and information technology agencies upon completing an approved Bachelor's degree program.
The guide below provides an overview of some of the US's best Online Homeland Security Programs.
Best Online Bachelors in Homeland Security Programs in the US
The best online programs provide students with the practical knowledge and fundamental skills needed to begin working in the field of Homeland Security.
Most online programs offer students the flexibility to take classes from the comforts of their home or office at their own pace.
The online Bachelor's degree programs below are examples of accredited US programs that put students on track toward earning undergraduate degrees in Homeland Security.
Each program has its own admissions requirements, general education requirements, and core courses.
Homeland Security Specializations and Bachelor's Degree Concentrations:
Acquisition and Procurement
Cybersecurity
Health and Science
Intelligence and Analysis
Law Enforcement
Legal
Public Affairs
Talk to the program director or an academic advisor from your program of choice to learn about homeland security specializations, financial aid options for qualified students, and how to get on-the-job placement assistance with some of America's top criminal justice agencies.
1

Saint Leo University - Bachelor's Degree in Criminal Justice with Homeland Security Concentration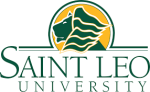 About the Program
Students who enroll in the Bachelor's Degree in Criminal Justice Program awarded by Saint Leo University can earn a concentration in Homeland Security with customized degree tracks for emergency management, forensic accounting, and terrorism studies.
The FBI National Academy Associates approve Saint Leo's 120 credit hour bachelor's degree program to prepare students to enter the field of Homeland Security.
Their Criminal Justice Bachelor of Arts program provides 39 hours of criminal justice education.
It offers field placement for students without prior work experience.
Courses Offered
Theories of Criminal Behavior
Substantive Criminal Law
Introduction to Law and the Legal System
Police Organization and Administration
Survey of the Criminal Justice System
Drugs, Society, and Human Behavior
Forensic Psychology
International Law and Organizations
Program Cost: $26,050.00+
Contact Information
---
2

Arizona State University Online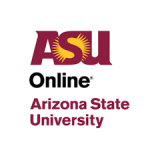 About the Program
ASU Online teaches Homeland Security students the fundamentals of sociology, government policy, leadership, and foundational coursework needed to earn a Bachelor of Emergency Management and Public Service and Policy with a concentration in Homeland Security.
This comprehensive online course comprises 120 hours of coursework in forty classes that can apply to a bachelor's or an accelerated master of Arts from ASU.
HS students will learn to develop leadership skills to prepare for local, state, and national emergencies, identifying risks, risk mitigation strategies, and recovery strategies.
Courses Offered
Homeland Security
Public Service and Policy in the 21st Century
Leadership and Change
American Government and Politics
Public Service Research Methods
Emergency Management
Cultural Diversity in the US
Upper Division Emergency Management & Homeland Security Concentration
Public Service Ethics
Program Costs: $3,770.00+
Contact Information
---
3

Wichita State University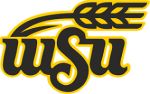 About the Program
Wichita State University's Criminal Justice Program is one of the longest-running programs in the US.
They deliver their criminal justice education via a self-paced online format that lasts between eight and sixteen weeks per session.
They offer a complete four-year Bachelor of Science degree training program and accept transfer credits for active students.
Online students pay the same tuition as in-state students.
Courses Offered
Cybersecurity
Intelligence Processes
Emergency Management
Criminal Procedure
The History of US Homeland Security
Digital Investigations
Spanish for Law Enforcement
Private Security
Program Costs: $241.45 per credit hour + materials and fees.
Contact Information
---
4

University of Maryland Global Campus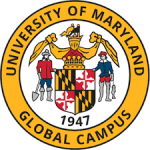 About the Program
Students seeking careers in Homeland Security can take classes online at Maryland's UMGC.
They offer a 120-credit bachelor's degree that teaches the fundamentals of homeland security related to digital attacks and cyber threats, protection of the national infrastructure, intelligence operations, and managing global pandemics and natural disasters.
Students will learn skills needed for Homeland Security-based careers.
Core program courses for Homeland Security majors encompass 33 credits of this 120-credit-hour program.
Other courses include general education courses and electives.
Courses Offered
Public Safety Leadership
Introduction to Homeland Security
Legal and Political Issues of Homeland Security
Strategic Planning in Homeland Security
Public Safety Research and Technology
Homeland Security and Intelligence
Information Systems in Organizations
Program Costs: $7,704.00-$12,336.00
Contact Information
---
5

Southern New Hampshire University Online - Criminal Justice BS in Counterterrorism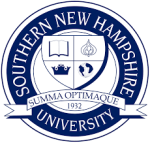 About the Program
SNHU has a comprehensive online bachelor of science degree program that teaches students about the history of homeland security and terrorism in the United States.
This online career degree program emphasizes homeland security careers focused on intelligence and counterintelligence.
Students who take online homeland security classes learn various skills, including the history of espionage and how to gather and analyze intelligence to help them protect and maintain safety for US citizens.
The SNHU online bachelor's degree program offers life experience credit towards an accelerated bachelor's degree for some law enforcement professionals, including police officers who have completed police academy training.
Courses Offered
Cultural Awareness in Criminal Justice
Introduction to Homeland Security and Counterterrorism
Problem-solving for Criminal Justice Professionals
Intelligence and Counterintelligence
Terrorism in the United States
Criminology
The History of Homeland Security
Security Management
Victimology
Program Costs: $231.00 – $330.00 per credit hour.
*This program offers tuition discounts for qualified US service members and their spouses.
Contact Information
---
6

PennState World Campus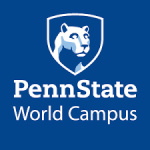 About the Program
The Pennsylvania State's World Campus offers Homeland Security students options for completing their studies online.
The World Campus has 16 homeland security degree concentrations for careers in counterterrorism, cybersecurity, agricultural biosecurity, and food defense.
PennState students can also earn a homeland security certificate or complete an undergraduate minor in Homeland Security with a concentration in security policy, operations, and emergency management.
Penn State's undergraduate minor in HS studies is a supplement to Bachelor's degrees in criminal justice organizational leadership and majors in political science.
Courses Offered
Critical Infrastructure Protection
Security Administration
Homeland Security Intelligence
The Intelligence Environment
The Politics of Terrorism
Border Security
Homeland Security Internship
Program Costs: $626.00-$671.00 per credit hour.
Contact Information
---
7

Thomas Edison State University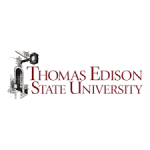 About the Program
Thomas Edison State University has an accredited Homeland Security and Emergency Management.
Their program offers Bachelor's degree-seeking students foundational knowledge in the form of general education courses for English literacy, mathematics, and the social sciences.
Core courses for the HS degree program include coursework that educates students on the foundation of the American justice system, government, and the politics that govern human behavior.
Students will also learn about leadership techniques, organizational behavior, terrorism, counterterrorism, and how to prepare, prevent, and deter state, local, and national emergencies.
Courses Offered
American Government
Criminology
Foundations of Leadership
Organizational Behavior
Terrorism
War and American Society
Homeland Security: Preparedness, Prevention, and Deterrence
White-Collar Crime
International Relations
Program Costs: $3,319.00 – $4,299.00
*This program offers financial aid and scholarships to qualified students.
Contact Information
---
8

Grand Canyon University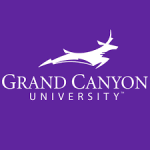 About the Program
Grand Canyon University prepares students for beginning careers as Homeland Security professionals.
Their online Bachelor's and master's degree programs offer students general education skills for effective communication and critical thinking.
Their core courses prepare students for emergency management-based careers in America's criminal justice and Homeland Security environments.
Students who complete this program online will learn how to assess, recognize, and respond to emergencies.
They will also learn what drives terrorism and discover counterterrorism techniques.
The GCU online degree program encompasses 120 credits, with 36 credits required for the HS major and an emergency management concentration.
Courses Offered
Emergency Response and Operation Techniques
Hazard Mitigation Planning
Disaster Recovery
Organizational Behavior and Management
Terrorism Prevention
Project Management
Protection and Security
Program Costs: $250.00 – $485.00 per credit
Contact Information
---
9

University of Kansas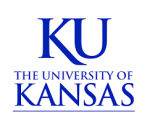 About the Program
Aspiring Homeland Security students passionate about resolving and preventing online threats can take classes at the University of Kansas via its Edwards Campus to earn a Bachelor in Applied Science degree in cybersecurity.
This program emphasizes immersive training and hands-on education in information technology-based environments.
They accept transfer credits to apply toward this 120-hour online Bachelor's degree.
The UK says students completing this 100% online bachelor's degree can find work as one of the following.
Cybersecurity Manager
Security Architect
IT Auditor
Digital Forensic Examiner
Cryptography Engineer
Program Costs: Please contact the program directly for current tuition and fees.
Contact Information
---
10

Northeastern State University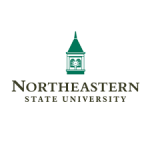 About the Program
Northeastern State University in Oklahoma has an online Bachelor's degree and a minor in Homeland Security and Emergency Management for students looking to start a career in the American Law System.
Students learn how to assess the needs of US-based organizations and take a deep dive into the relationship between Homeland Security and the US political system.
They also offer a Cybersecurity BS degree where students learn how to protect their fellow citizens from cyberattacks and other digital threats.
Their online HS degree programs are available through the Tahlequah, Broken Arrow, and Online campuses.
Courses Offered
Introduction to Homeland Security
Terrorism
Disaster Response Operations and Management
Seminars in Homeland Security
Introduction to Criminal Justice
Emergency and Disaster Planning
Intelligence Collection and Analysis
Crisis Communications for Emergency Managers
Program Costs: $256.15 – $600.90 per credit hour.
*This program has scholarship and financial aid options available for qualified students.
Contact Information
---
Schools Summary Table