There are a number of different career options available for private security officers.
Private security officers may be in charge of protecting a celebrity or work in places such as department stores or banks.
The job outlook for private security officers is diverse, which means that the educational requirements are as well.
The requirements to become a private security officer will depend on the type of personal security you want to offer.
Some positions will require you to go to a law enforcement training school or to work in law enforcement for several years to gain the necessary experience.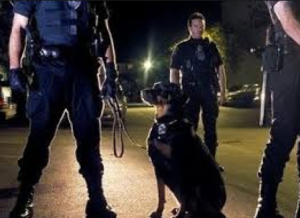 Degree Requirements
It is recommended that a person who is interested in becoming a private security officer first obtain at least an associate's degree in law enforcement or criminal justice.
To increase your chances of obtaining a job in this field it is recommended to pursue a bachelor's degree in one of these subjects.
While pursuing a degree in criminal justice or law enforcement a person can expect to take courses in private security, business security, terrorism, public safety, loss prevention, corrections, and security management, as well as other courses of a similar nature.
There are some security officer positions that only require experience working in a similar field or that a person goes through a law enforcement training program.
However, to increase the chances of gaining employment a degree is recommended.
Most individuals who work as private security officers start out in other areas of law enforcement and then move into these positions.
Job Duties
The job duties of a private security guard will vary based on the type of position that he/she has.
A private security guard for a celebrity will be in charge of protecting their client no matter what type of situation they are in.
This includes keeping away the paparazzi and any crazed fans that they may come in contact with.
Private security guards need to be able to evaluate the situations that are occurring during their shifts.
This includes taking note of the dialogue going on around them as well as the whole environment.
The main purpose of this position is to protect their client, their business, and the public.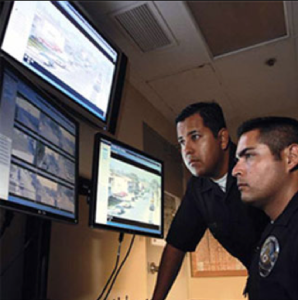 Security guards will need to be familiar with the different types of surveillance systems that are used.
There may be times when they have to use physical force when dealing with an individual.
In addition, some of the positions as a private security guard will require a person to be licensed to carry a weapon and know how to use one if necessary.
Average Salary
The average salary for private security guards will vary.
Those who work for a private security firm will earn approximately $40,000 to $50,000 per year.
Those individuals who work for the government typically earn an average of anywhere from $34,000 to $36,000.
The highest-paid positions in this field are working as contract personal security guards.
These individuals can have salaries of up to $96,000 per year or more.