Court Reporters are American guardians of the record and, as such, the guardians of truth and justice.
We rely on court reporters to transcribe accurate records of courtroom-related proceedings that can make a permanent difference in the lives of plaintiffs, defendants, witnesses, and respondents around the country.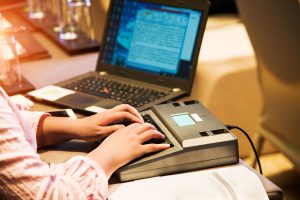 Where Do Court Reporters Work?
Courts
Law Firms
Freelance Court Reporting
Government Agencies
Captioning Services
Medical and Healthcare Facilities
What Court Reporters Do?
The role of a court reporter requires them to have a keen eye for detail, excellent focus, typing skills, and the ability to accurately record and report legal records.
Following are a few examples of typical duties court reporters carry during the course of their careers.
Record Legal Proceedings – Today's court reporters use a combination of education and training skills to record legal proceedings, including trials, depositions, hearings, and arbitrations.
Use Stenotype Machines – Transcribers are trained to use specialized stenotype machines to record legal proceedings using shorthand and speed-building techniques.
Maintain Accurate Records – Exceptional listening and attention to detail skills are required for reporters to ensure that every word and utterance is recorded quickly and accurately.
Create Realtime Reporting Transcripts – Stenographers are responsible for creating real-time transcripts that translate their recordings into readable formats for other legal professionals and the general public to review.
Maintain Court Reporter Certifications – Certified Court Reporters are periodically required to take continuing legal education courses to refresh their reporting skills and learn about the latest industry updates to maintain their certification status and high salaries.
If you're considering becoming a court reporter in the United States and looking for some of the best online programs the country offers, this guide is for you.
Best Online Court Reporter Programs
The best online court reporter programs provide students with a comprehensive and practical education that prepares them for promotions, entry-level employment, and sitting for national and state-based certifications to boost their careers.
It is important to note that each program has its own requirements for the following;
Court Reporter Online Tuition Costs
Application Fees
Supplies, Equipment, and Stenotype Machines
Books
Technology Fees
Technology Requirements
Credit Hour Requirements for completion of Court Reporting associate degrees and certificates.
Here is a guide to some of the best online court reporter programs in the US, with program descriptions, course descriptions, and estimated costs for prospective reporters!
Sponsored Listings
1

Des Moines Area Community College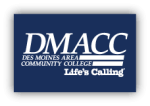 About the Program
This web-based real-time court reporter training program offers full-time online instruction via compatible video applications.
DMACC allows prospective court reporters to earn an associate's degree in Court Reporting when they successfully demonstrate high-speed recording skills to accurately record legal proceedings as freelance court reporters and how to translate broadcasts and television programs as a real-time captioner.
This 84-credit-hour training program features intensive online training and an internship.
Courses Offered
Realtime Punct and Proof
Machine Shorthand Skills/Techniques
Introduction to Realtime Tech
Business English
Machine Shorthand Theory I and II
Realtime Medical Terminology
Multi-Voice Speedbuilding
Realtime Court Reporting Procedures
Single-Voice Speedbuilding
Program Costs: $185.00 per credit hour plus books, equipment, and supplies.
Contact Information
---
2

The Community College of Alleghany County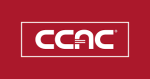 About the Program
CCAC recently began offering its court reporting, where prospective court reporters can take classes to earn an Associate of Science Degree or a Court Reporting Certificate via online instruction.
Their web-based program equips students with the skills required to pass national certification requirements and work as entry-level court reporters or captioners.
Students who complete their online program should be able to accurately transcribe at least 200 words per minute and achieve an overall accuracy rate of at least 97.5 percent.
This NCRA-approved program emphasizes the skills and training needed for active freelance court reporters to refresh their skills and earn nationwide certification to improve their marketability and increase their earning potential.
Courses Offered
Court Reporting I and II
Speedbuilding
Machine Shorthand Theory
Jury Charge
Court Transcription I, II, and III
Question and Answer I – IV
Court Reporting Orientation
Court Reporting Internship
Program Costs: $126.00-$378.00 per credit hour plus supplies and fees.
Contact Information
---
3

Generations College (Formerly MacCormac)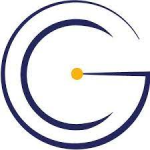 About the Program
Two-year online court reporting program that teaches students how to record verbatim proceedings for courtroom and pretrial depositions.
Their comprehensive training program track leads students to an Associate of Applied Sciences degree in Court Reporting.
It prepares them to take the NCRA national certification exam.
Students who complete the Generations College Online Court Reporter Program are eligible for the school's internships with some of the state's top legal employers.
Courses Offered
Machine Shorthand Theory I
Speedbuilding 120
Court Reporting Procedures
Medical Terminology
Judicial Court Reporting
Certified Shorthand Reporter – CSR Exam Prep
Registered Professional Reporter – RPR Exam Prep
Program Cost: $12,000.00 plus fees
Contact Information
---
4

San Antonio College - Alamo Colleges District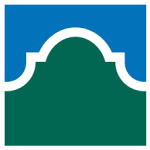 About the Program
Computer-Aided Transcription Technology has an Associate in Applied Science, Level I and Level II Certificate for court reporting students.
The Administration Computer Technology department manages this online court reporting program.
It teaches students the fundamentals and practical skills needed to work as verbatim court reporters, machine shorthand skills, and television captioners,
The program aims to teach students how to accurately type at least 225 words per minute with a minimum of 97% accuracy.
Courses Offered
Machine Shorthand
Law and Legal Terminology
Testimony Dictation I, II, III
Dictation Speedbuilding
Special Topics in Court Reporting
Courtroom Procedures
Program Cost: $3,412.00 – $14,422.00
Contact Information
---
5

The Court Reporting Academy - Digital Court Reporting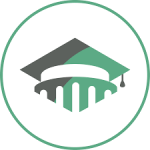 About the Program
The Court Reporting Academy offers several options for prospective court reporters to complete their studies online.
Their Digital Court Reporting program lasts four to six weeks for 40 hours of online court reporter instruction.
Students who take this course must complete six hours of learning modules and twelve hours of lectures.
One of the highlights of the Court Reporting Academy's digital court reporting courses is its weekly live sessions where students can engage and ask questions about the program.
Courses Offered
Digital Court Reporter Best Practices
Reporter Software and Annotations
Recording Equipment
The Legal System
Legal Terminology
AAERT Certification Exam Prep
Program Costs: $695.00
Contact Information
---
6

Stark State College - Judicial Court Reporting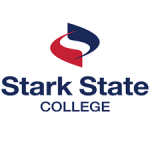 About the Program
Start State College delivers its online NCRA-approved Judicial Court Reporting program in partnership with Clark State Community College.
They offer full-time and part-time associate degree options completely as web-based education courses.
Students who complete the program may be eligible for their department chair-approved internship opportunities for gaining hands-on experience with local area employers.
This 65-hour program requires students to rent or buy their stenograph machine and Case CATalyst software.
Courses Offered
Business Math
Computer Applications for Professionals
CAT Transcription Production
Realtime Theory I
Realtime Business Procedures
Skill Building I, II, and III
Legal Terminology
Judicial Court Reporting Internship
Program Costs: $5,838.00 per 30 credit hours + machine and software rental fees.
Contact Information
---
7

College of Court Reporting

About the Program
The College of Court Reporting has a few different online learning for court reporting students to earn an associate's degree or certificate in court reporting.
Their web-based program features open enrollment for classes that last between twenty-eight and forty-four months to complete.
Students who complete CCR's 85-hour online program are trained to pass timed dictation tests with a minimum of ninety-five percent accuracy.
Certified real-time reporter trainees should be able to meet program and NCRA requirements to pass the CSR and RPR skills test with the required mandatory scores.
Courses Offered
Medical Terminology
Foundations of Language and Writing
Technology I
Introduction to Realtime Technology
Court Reporting Procedures
Speedbuilding
AAS Degree in Court Reporting
Court Reporting Certificate
Program Costs: $395.00 per credit hour, $50.00 application fee
*This program has payment plans and financial aid available for qualified students.
________________________________________
Contact Information
---
8

Plaza College School of Court Reporting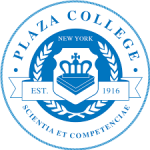 About the Program
The School of Legal Studies at Plaza College presents online court reporting training classes for students who want to become freelance court reporters or captioners.
They offer an online two-year associate's degree and a certificate in court reporting program.
Students who complete Plaza Colleges online program are trained to accurately transcribe a minimum of 225 words per minute using court reporting equipment and stenotype machines.
Courses Offered
Case Catalyst
English for Court Reporting
Theory, Realtime Writing
Medical Terminology
Courtroom Procedures
Program Costs: $580.00 per credit hour, $7,000.00 per semester.
Additional Fees for Application Fee, Registration Fees, and Technology Fees.
Contact Information
---
9

South Suburban College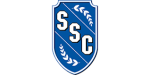 About the Program
The NCRA and the ICRA approve the Court Reporting and Verbatim Technology Program at South Suburban College in South Holland, Illinois.
Their program teaches students practical applications and fundamental theory for real-time transcription, shorthand, and formatting testimony.
SSC's court reporter program requires its graduates to complete a 40-hour internship to qualify to sit for state and national certification exams.
Courses Offered
Introduction to Machine Theory
Transcription and Punctuation
Jury Charge Dictation
Legal Terminology
Medical Terminology
Court Practicum
Introduction to Two-Voice Dictation
Program Costs: $152.00 per credit hour plus materials and fees.
Contact Information
---
Schools Summary Table
What Courses Are in an Online Court Reporter Program?
Online court reporter courses typically include:
Speedbuilding
Legal Terminology
Medical Terminology
Realtime Reporting Skills
Transcription Techniques
Machine Theory
Computer Aided Transcription
Court Reporter Internship
Court Reporter Certification Preparation
Captioning and Broadcast Captioning
Can You Earn a Court Reporter Certification Completely Online?
Students who take online court reporter training can complete the bulk of their certification requirements online.
Prospective reporters complete classroom-based training via a web-based format to learn the fundamental skills needed to pass national certification exams and work as entry-level court reporters in courtrooms, law offices, corporate legal departments, and beyond.
Court reporters who want to earn certification from national certification agencies like the NCRA, AAERT, or state-based certification agencies will be required to show proof of completion of at least 40 hours of hands-on experience in the field.
Most online court reporter training programs offer internships or practicums for students to meet this in-person requirement.
How Long Does it Take to Earn Court Reporter Certification Online?
The time it takes to earn court reporter certification online can vary depending on a number of factors.
Most self-paced online programs allow students between two and three years to complete.
Certificate programs may have shorter completion timeframes.
The exact timing of completion depends on the program structure and individual progress for self-paced courses.
How Much Does an Online Court Reporter Certification Cost?
The costs of an online court reporter certification vary by program.
Course length, format, and state of residence are a few factors that can affect program costs.
Many online programs have additional fees for technology equipment, books, and other course materials that can increase the total costs.
In general, prospective court reporters can expect to pay between a few hundred to a few thousand dollars to complete their online court reporter education — depending on the program.
Final Thoughts
Entering the world of court reporting is an exciting prospect for students interested in working alongside the leaders of America's criminal justice system and corporate decision-makers.
Court reporters are indispensable to the legal system as many courtroom proceedings, depositions, and witness statements are etched into the record using their computer-aided transcription skills.
If you're ready to begin your career as a court reporter, contact one of the online programs above to learn more about how to apply and start your web-based court reporter education!