Allan Hancock College is located at 320 Alisal Road in Solvang, California, which is just outside of Santa Maria.
The campus of the college is located a few blocks away from the Santa Maria Shopping Center.
The campus sits next to the Costco Power Shopping Center, which sits just off Highway 101.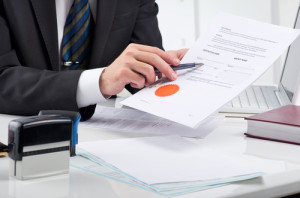 Paralegal Programs Offered
Allan Hancock College offers a certificate of achievement in paralegal studies and an associate in science degree in paralegal studies.
The certificate program offers students the opportunity to take required core courses for obtaining an entry-level position as a paralegal.
All of the core courses that are required for the certificate program are also requirements for the associate degree program, allowing students to continue their education if they desire.
The associate degree program is more comprehensive and graduating with an associate degree will allow students to sit for the National Association of Legal Assistants (NALA) certification examination.
Sponsored Listings
Program Schedule
The college offers 24 units or 13 paralegal courses in the associate degree program.
Classes for the program are offered at the Santa Maria Campus and most of the classes take place during the evening hours.
Students can choose to attend school full or part-time.
Attending full time a student will typically finish their degree in two years.
Program Requirements
In order to be accepted into the paralegal program, students must be accepted into the college.
The admission procedures for the college require prospective students to meet academic requirements as well as residential requirements.
Students must be at least 18 years old and have a high school diploma or GED.
Contact Information
For more information about the paralegal program offered through the college, you may contact Juanita Tutson, the department secretary, by email at jtutson@hancockcollege.edu or by phone at 805-922-6966 extension 3239.