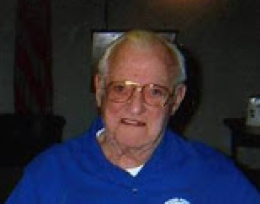 Veteran John Wrana who fought for America in World War 2, is dead from a bean bag shotgun blast to the stomach. The incident apparently began after Wrana grew agitated at the staff for pressuring him for medical attention.
This is very common that elderly living in assisted living facilities refuse care. What is not common is that it is necessary to use lethal force on our 95 year old senior citizens.
Not only was the WW2 veteran shot with a bean bag round, but tased as well.
As a paramedic I have responded to countless calls where elderly patients not only refuse care, but can indeed be quite combative. However, there are many medical reasons that can cause aggressive behavior in seniors and I personally have never felt threatened by a 95 year old patient at any time regardless of how aggressive they were.
Even without knowing all the details to what actually occurred in the facility, common sense says that this was yet another example of overkill and an inappropriate use of force. It's too bad.  Read More