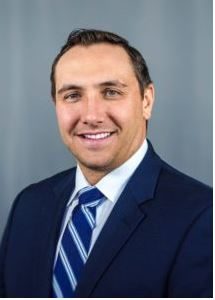 With the myriad of legal specialties out there to choose from it's no easy task for an aspiring lawyer to know which specialty is right for them.
One such specialization is Real Estate law and we were lucky enough to speak with John Piccinini, a practicing Real Estate Attorney based out of NYC.
Thanks for speaking with us today John. Can you tell us a little about yourself and how you became a real estate lawyer?
"I am from Long Island, NY, and graduated from Touro Law Center.
I always had an interest in real estate as NYC is one of the biggest real estate markets in the country.
During law school, I solidified my interest in real estate as I interned for several summers at a mid-sized NYC law firm working in the Real Estate and Construction Group.
It was amazing to watch and learn from some of the best real estate/construction practitioners in the City.
It was during this time that I really learned about true negotiations in real estate litigation and transactional matters."
What does Real Estate Law consist of?
"Real Estate law involves many different principles.
My practice mainly involves commercial and residential property transactions, negotiation of commercial leases, and real estate litigation.
For example, matters involving breach of contract, title disputes, ownership issues, and foreclosure issues."
With so many law specialties what made you choose real estate law?
"It really came down to my first year of law school.
I did well in my 1L property classes and liked the subject matter, thereafter I accepted the internship with the real estate and construction group law firm in NYC.
After that, I knew that this area of law was right for me.
After I graduated, I accepted a job at a default services/real estate law firm.
At that firm and the following firm, I honed my craft in real estate litigation and transactional work."
"There came a point in time that I felt I was ready to go out on my own and took the leap.
I partnered with a colleague that I met at my first job.
We were in the same recruiting class and knew we complimented each other very well with our lawyer styles.
We saw an opening in the LI real estate market and decided to base the firm on LI.
We have tried to create a firm that will enable us to survive the good and bad markets of real estate
. We have a strong residential/commercial practice as well as a fair amount of real estate litigation/default services."
What does a typical day look like for you?
"It really does vary each day.
Specifically, in the beginning months of the year, the transactional work is slower as fewer people are buying new homes, but at the same time, we have seen an uptick in our litigation work.
During the summer, the courts are slower, but most families want to close their homes prior to the new school year.
A day could be as busy as a court appearance in the morning and two closings in the afternoon or a "slower" day of reviewing contracts and drafting a motion.
It really depends on the time of the year."
What skills would you say are important to make an effective real estate lawyer?
"The skills that I believe are most important for an effective real estate lawyer are analytical and organizational skills.
Being analytical is essential as every detail in a transaction counts as well as every detail in a litigated real estate matter.
You need to protect your client and it is your responsibility to know the contract in and out.
Same with litigation, motion papers must be on point and contain every detail helping your case as well as every detail that will provide a counter-argument to the adversaries claims."
"In terms of being organized, you will have to juggle many transactional cases and litigated cases at once.
There are deadlines to meet in transactional and litigated work.
For example, a standard real estate contract contains deadlines for lenders and if one were to not be obliged by those deadlines, your client is at risk of defaulting on the deal.
In litigation, deadlines and dates are everything.
The CPLR is essentially run by deadlines for example, when you serve a party, when to respond to a motion, and how long a party has to appeal a decision.
Missing any of these deadlines will cause severe prejudice to a client depending on the situation."
What are some of the things you like about being a real estate lawyer and is there anything you don't like about it or find challenging?
"Being able to work with all different types of people is the most enjoyable aspect of being a real estate lawyer.
Clients can range from a nervous first-time home buyer, a sophisticated player in the commercial real estate market, or a homeowner involved in a property dispute with his/her neighbor.
Determining how to work with each client and walking them through the matter at hand is the most interesting aspect of my day-to-day.
While a case/transaction may have similar aspects, no case/transaction is identical.
Putting aside the fact that I enjoy all aspects of real estate, the ability to work with different types of individuals is what makes my day-to-day really enjoyable."
"The biggest negative/challenging aspect of real estate is that transactional work tends to have a busy and slow season as well as the fact many of your transactions are directly related to the strength of the economy.
In a great economy, people are buying commercial and residential properties and, as one would think with a bad economy, many individuals do not enter the real estate market.
When you are in a slow season (typically winter time) you have to rely more on your litigation matters to generate business.
Building a consistent book of business is by far the most challenging aspect as it is with any field of law.
In terms of building a book of business to get through the slow season or weak economy, I have found it best to network with as many people as possible and join real estate-related professional groups."
What advice would you give to someone wanting to become a real estate lawyer?
"As a law student, take as many real estate classes as possible.
It will only help you determine whether or not you like the subject matter.
As an intern, try to spend the summer/winter breaks at a firm where you are receiving as much real estate work as possible.
I have found that practical experience is the most important aspect of learning any area of law.
The more practical experience you have in real estate prior to graduating, you will differentiate yourself from the competition and become more marketable.
You want to walk into a firm on your first day and be able to have a general idea of how to handle the file a senior associate or partner assigns you."