There are a number of jobs for individuals interested in becoming a paralegal in Arizona.
According to the Bureau of Labor Statistics in 2010 there were almost 5000 paralegals employed in the state, with almost 75% of them working at law firms.
The two biggest law firms in the state are Snell & Wilmer which employs 396 attorneys and Lewis & Roca which employs 186 attorneys.
Most commonly, paralegals work in the fields of litigation, immigration laws, and contract laws.
Phoenix and Tucson offer the most job openings in the paralegal field.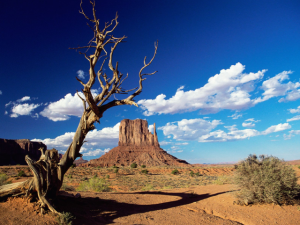 Educational Requirements
Arizona does not have any formal educational requirements to become a paralegal.
However, most individuals find it easier to enter the field with some type of paralegal degree.
The most common choices of education for individuals seeking to enter the paralegal field include:
Sponsored Listings
Paralegal certificate program from a program that has been approved by the ABA (American Bar Association)
An associate of arts in paralegal studies
An associate of science in paralegal studies.
One other option is to earn a bachelor's degree in any subject and then work as a paralegal to gain experience in the field.
However, it is important to note that most attorneys prefer to hire someone as a paralegal who has some type of legal education.
Certification
The state of Arizona does not require paralegals to become certified.
However, many employers prefer or require paralegal certification for their employees.
There are three national organizations that you can achieve certification through.
These include:
NALA – National Association of Legal Assistants
NFPA – National Federation of Paralegal Associations
In 2010, the median paralegal salary in Arizona was $45,360 according to the Bureau of Labor Statistics.
The top 10% of paralegals in the state earn over $70,000.