A Homeland Security degree sounds like something from a Jason Bourne movie.
However, anyone can apply to college and start training as a US Department of Homeland Security agent.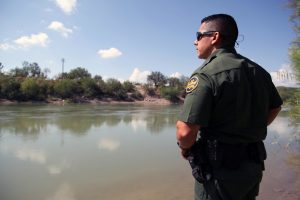 It all starts with a bachelor's degree in Homeland Security, which can take several years to complete.
Consider whether you have the time to get this degree after reading this.
What is Homeland Security?
The US government has several departments, including the US Department of Homeland Security (DHS).
Established during the presidency of George W. Bush, the Homeland Security agency is responsible for public safety and battling terrorists.
To serve the US people in this capacity for public safety, job candidates may want to get a degree in Homeland Security.
While a degree is not required for employment at the entry level, most advanced DHS jobs do.
As a result, it is advisable for students interested in working for the Department of Homeland Security to have a bachelor's degree in Homeland Security.
Specific areas you can work for in the DHS with a degree in Homeland Security include:
Emergency management
Law enforcement
Intelligence analysis
Infrastructure protection
You can be a security agent, police officer, or private investigator for the DHS with this degree.
What is a Degree in Homeland Security?
A Homeland Security degree gives a college graduate the skills to prevent terrorism.
You will study several core topics in a course that leads to a Homeland Security Bachelor of Science (BS) or Bachelor of Arts (BA) degree.
These topics include:
Cybersecurity and internet crime
Counterterrorism
Social research and analysis
Crisis management
Emergency planning management
Graduates gain many skills in reducing terrorism and criminal violence, such as 9/11.
However, a degree in Homeland Security also teaches students how to manage natural disasters, such as Hurricane Katrina.
You work onsite at police investigations and get your hands dirty with recognizing hazardous materials.
You also learn about how to identify terrorism and threats to public safety.
How Expensive Is Getting a Homeland Security Degree?
You must go to college for at least four years to get a bachelor's degree in Homeland Security.
This will grant you a general education and specialized training in your major, Homeland Security.
There is no associate's degree in Homeland Security, which is a two-year training route typical of community college.
Depending on the school, an online Homeland Security BS or BA degree costs approximately $6,000 to $11,000 a year.
A four-year degree in this price range will cost between $24,000 and $44,000.
This amount is for tuition and school fees.
This price does not include room and board, books, transportation, and parking fees.
The more expensive route is to go to a traditional college for a degree in Homeland Security.
The standard rate for tuition for this type of degree program was $22,270 a year for undergraduates and $18,690 for master's degree programs in homeland security.
This is per year.
When you multiply this cost per four years, the average cost of a homeland security degree skyrockets to $90,000 for a four-year degree.
A master's degree in homeland security is only a one to two-year program.
As a result, expect to pay $37,000 on average for a master's degree.
What are the Best Online Schools for Homeland Security Degrees?
The bachelor's degree in Homeland Security program is quite popular with online teaching platforms.
Several public and private universities in the US have online Homeland Security degrees, including:
SUNY College of Technology at Canton
Thomas Edison State University
American Public University System
Columbia Southern University
Waldorf University
Vincennes University
Wichita State University
Each school costs between $6,000 and $11,000 yearly for an online bachelor's degree in Homeland Security.
These programs are considered the more affordable option for training in this field.
What is the Salary for Homeland Security Professionals in the US?
The typical DHS salary is $88,929 a year for someone trained in Homeland Security.
This is based on the hourly range of between $27 and $87 an hour.
On average, a Homeland Security agent earns $54 an hour.
How Long Does It Take To Get a Degree in Homeland Security?
If you are earning a traditional bachelor's degree in Homeland Security, expect the process to take four years.
A degree in a master's program will take one to two years.
For online degrees in Homeland Security, the average timeframe is shorter at three years.
However, students must be able to complete their coursework more rapidly to finish in three years.
Is It Worth Getting a Degree in Homeland Security?
Regarding payoff, yes, getting a degree in Homeland Security is worth it.
However, it would help if you had intentions of being able to get hired by the US Department of Homeland Security.
This is not a degree to be earned lightly, in other words.
If you do not get a job by them, the degree is useless and could put a red flag on you as a person of interest in terrorism.
When it comes to the DHS and terrorism, you do not want to study and learn about this topic unless you intend to use your knowledge for good.
Also, the price of a bachelor's degree in Homeland Security can be prohibitive compared to certificate programs.
A BS or BA in Homeland Security costs around $22,000 to $89,000 and four years of school.
You can do the Homeland Security BA or BS course online at many colleges and universities.
This can save you money, with the total cost being $22,000 to $44,000, and you can still earn a bachelor's degree.
However, a certificate in a related field will only cost about $4,000 and can take only a year of school.
Therefore, unless you intend on working for the US DHS in this field upon graduation, it is not a good investment to get a degree in Homeland Security.