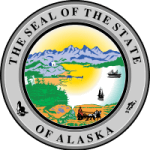 Start Your Criminal Justice Career in Alaska!
If you've been thinking about starting a criminal justice career in Alaska to help restore justice, law, and order in the state — this guide is for you!
Alaska has unique needs for its criminal justice professionals.
The state faces high rates of incarceration and disproportionate and over-representation of Native Alaskans in the justice system.
It faces rural policing and justice challenges due to the vast rural makeup of the state.
How to Become a Criminal Justice Professional in Alaska Step-by-Step
Citizenship: Prospective law enforcement officers and other criminal justice professionals must be US citizens before becoming eligible to work as police officers, corrections officers, probation officers, and other law enforcement officials.
High School: Students interested in enrolling in criminal justice degree or occupational endorsement programs must have proof of completed high school education or an equivalent.
Research Programs: Once you've met the initial requirements for citizenship, completed high school, and have reached the age of 21, the next steps are to research programs that offer the criminal justice degree or endorsement you're looking for.
Enroll in a Degree Program: The next step to take after researching program options and contacting program directors to learn more about program entry requirements, course completion requirements, and program costs for financial aid is to complete an application and enroll in your selected program.
Enroll in an Occupational Endorsement: Alaska-area criminal justice students who want to make a quick entry into the field as police officers and other municipal law enforcement officers can enroll in one of Alaska's specialty endorsement programs that provide intensive residential on-the-job training that prepares students for immediate entry into their chosen field.
Complete Program: Meet all of the criminal justice program requirements for completing general education courses, core criminal justice coursework, internships, and graduating from your program.
Begin Work: Once you have completed all of your criminal justice program requirements, contact your school job placement assistance office for support or contact local law enforcement agencies hiring in your field of study to begin work.
What to Look for in an Alaska Criminal Justice School
Localized Curriculum to Address Alaska's Special Needs: Alaska has unique policing needs, so a criminal justice program for local students should be geared towards addressing issues with high rates of incarceration for violent criminals, criminal justice for indigenous populations, and rural policing techniques for dispersed law enforcement.
Experienced Faculty: Faculty in the best criminal justice programs have years of experience in the field and can provide expert education, advice, and training for criminal justice students.
Affordable Tuition and Financial Aid: The costs of tuition, fees, books, supplies, and other costs of attendance should be reasonable or offer financial relief options to qualified students to help offset the costs of getting a criminal justice education in Alaska.
Hybrid Learning Options for Distance Learning: Alaska's vast makeup and harsh climate can make it difficult for some students to reach on-campus classes.
Choose programs that offer hybrid learning options or entirely online programs for completing your criminal justice studies and earning an Associate's, Bachelor's, Master's, or Certificate in justice studies.
Honor Society: The best criminal justice programs in Alaska offer students a variety of options for earning their criminal justice degree, certificate, or occupational endorsement.
Choose a program that is in alignment with your personal needs and goals.
Individual Academic Advising Options: Navigating the world of criminal justice education can be challenging for first-year students.
Choose criminal justice programs that offer academic advising and student support opportunities as needed to make seamless progress through your program.
Experiential Learning Opportunities for On-the-Job Education: Many criminal justice programs in Alaska offer experiential learning opportunities that present students with on-the-job training options.
Take advantage of criminal justice internships and experiential learning opportunities whenever possible as you progress toward completing your program.
Best Criminal Justice Schools in Alaska – Guide
Our guide provides a comprehensive overview of some of the best criminal justice programs in the state.
These programs provide local area residents with opportunities to earn criminal justice degrees and specialized occupational endorsements, which have been approved by the state for faster entry into the field.
1

University of Alaska - Fairbanks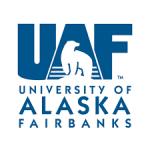 About the Program
The University of Alaska at Fairbanks makes it easy for local area criminal justice students to complete their CJ education on campus or online.
They offer a criminal justice program that focuses on teaching students the fundamentals used in maintaining restorative justice.
The concept of restorative justice emphasizes understanding the nature and causes of crime and teaching offenders how to replace negative coping skills that lead to crimes with positive coping skills and behaviors as a process that will eventually deter crime.
UAFs program offers students the opportunity to practice their newly learned skills in experiential internships with on-the-job training.
Their 120-credit hour program introduces components of tribal justice systems and maintaining justice in rural environments, which are unique to Alaska's population of tribal communities and rural neighborhoods where criminal justice populations may be underserved.
Courses Offered
Introduction to Justice
Criminology
Principles of Corrections
Juvenile Delinquency
Rural Justice in Alaska
Gender and Crime
Introduction to Addictive Processes
Research Methods
Police Problems
Ethics and Justice
Procedural Law
Introduction to Social Science Research Methods
Advanced Problems in Procedural Law
Internship
Program Costs: $289.00 – $1105.00 per credit
Contact Information
---
2

University of Alaska - Anchorage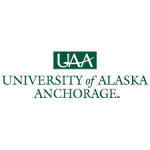 About the Program
The University of Alaska at Anchorage is one of the best criminal justice programs in the state.
Their justice program leads students to a Bachelor of Arts in Justice.
Students who earn their bachelor's degree are equipped to work in a variety of criminal justice roles and professions, including law enforcement, court administration, social services, and corrections.
UAA teaches students the fundamentals of the American criminal justice system, including researching the causes and effects of crime.
Their program invites students to delve into criminal justice topics for special interest groups like juvenile justice and Victimology.
Students who want to add a foundational knowledge of Alaska's criminal justice system without completing a four-year degree can opt for a minor in justice.
Courses Offered
Introduction to Criminal Justice
Crime Prevention
Justice Data Analysis
Police and Society
Criminal Law, Murder, Robbery, and Other Crimes
Justice Theor and Policy Analysis
Contemporary Corrections
Honors in Justice
Program Costs: $8,376 – $25,356.00
Contact Information
---
3

University of Alaska - Southeast - LE Occupational Endorsement
About the Program
UAS offers an accredited criminal justice program that allows students to become law enforcement officers who serve and protect local area citizens by earning an on-site occupational endorsement.
They have a law enforcement program that operates in conjunction with the Alaska Department of Public Safety Training Academy.
It prepares prospective police officers and other law enforcement prospects by offering a curriculum similar to what is provided in local police academies and municipal training programs.
This residential program requires students to stay on campus while completing their 16 credit hour degree requirements.
Courses Offered
Criminal Justice
Ethics and Conduct
Enforcement Techniques
Law Enforcement Procedures
Fundamentals of CPR and First Aid
Traffic and Law Enforcement
Average Program Costs: $6,960.00 – $21,096.00
Contact Information
---
4

University of Alaska Southeast - Sitka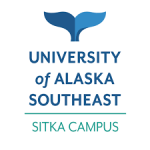 About the Program
The University of Alaska at Sitka offers a specialized law enforcement training program that is sanctioned by the Alaska Department of Public Safety.
Their specialty law enforcement training program, which earns students an occupational endorsement, meets the local requirements for law enforcement officials who work in the state of Alaska as any of the following.
Alaska State Troopers
Municipal Police Officers
Alaska Fire Marshalls
Airport Safety Officers
Sworn Law Enforcement Roles
Students who complete the program will earn an occupational endorsement in law enforcement that is approved by the state.
This endorsement allows them to make quick entry into the field of criminal justice by adhering to training and professional standards that qualify students for immediate employment with local criminal justice agencies in dire need of help with law enforcement, corrections, community policing, and social service.
Courses Offered
Law Enforcement Procedures
Enforcement Techniques
Criminal Justice
Ethics and Conduct
Fundamentals of CPR and First Aid
Traffic and Law Enforcement
Program Costs: $234.00 – $513.00 per credit hour.
Contact Information
---
Schools Summary Table
Criminal Justice Salary Information
Alaska's criminal justice professionals can earn high-paying salaries.
Job titles, years of education and experience, and job locations are some of the factors that can affect how much entry-level criminal justice workers in Alaska earn.
Following are examples of the current annual salaries for some of the most in-demand criminal justice professions in the state of Alaska.
Victims Advocate: $57,433.00 per year.
Probation Officer: $82,103.00 per year.
Police Officer: $87,356.00 per year.
Paralegal: $54,143.00 per year.
Research Analyst: $64,227.00 per year.
Court Services Officer: $75,059.00 per year.
Annual Salary Range:
| Item | Percent |
| --- | --- |
| $62K | |
| | |
| | |
| | |
| $83K | |
| | |
| | |
| | |
| $91K | |
Average Salary in Alaska
| City Name | Salary |
| --- | --- |
| Anchorage | $84,793 |
| Juneau | $84,038 |
| Fairbanks | $84,442 |
| Sitka | $82,894 |
| Ketchikan | $82,894 |
| Kenai | $83,649 |
| Kodiak | $83,649 |
| Bethel | $83,649 |
| Wasilla | $83,649 |
| Barrow | $83,298 |
Regional Salary
| Region | Employed | Avg. Annual Salary | Avg. Hourly Pay | Top 10% Annual Salary | Bottom 10% Annual Salary |
| --- | --- | --- | --- | --- | --- |
| Anchorage, AK | 80 | $129,500 | $62.26 | $163,550 | $75,230 |
* Salary information based on the May 2022 Occupational Employment Statistics (OES) Survey for Detectives and Criminal Investigators, OCC Code 33-3021, BLS.
* Employment conditions in your area may vary.
---
Why Does Alaska Have Such a High Incarceration Rate?
Online research completed by the Prison Policy Initiative and similar resources show that the state of Alaska has a higher incarceration rate than most other municipalities and counties in the US and the world.
High rates of incarceration are attributed to the following:
Increased Rates of Drug Abuse
Increased Rates of Alcohol Abuse
Decreased Access to Mental Health Services
Vast Size Makes Rural Policing Difficult
Lack of Trained Criminal Justice Professionals to Enforce the Law
What is a Law Enforcement Occupational Endorsement?
The state of Alaska has been working to resolve its high incarceration rates and over-representation of Native Alaskans within its prisons and corrections systems.
As such, they have implemented occupational endorsements that take the place of traditional criminal justice education programs in the region.
Eligible students who complete law enforcement endorsements can begin working in their designated roles upon completion as a fast-track option to get more criminal justice professionals working within the state.
What Are the Most In-Demand Careers Within Alaska's Criminal Justice System?
Police Officers
Probation Officers
Correctional Officers
Social Workers
Public Defenders
Prosecutors
Judges
Research
Policy Analysis
Criminal Justice Administration
Criminal Justice Schools by State