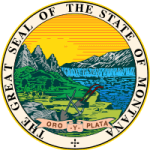 Begin Your Criminal Justice Career in Montana!
Montana has a relatively low crime rate when compared to other states in the US — however, drug-related crimes in Montana rank among the highest in the country and FBI reports show that violent crimes like assault and property crimes against local residents are on the rise.
Aspiring criminal justice professionals who want to protect Montana communities from the devastating effects of violent crime, property crime, and drug crimes are taking action by joining local law enforcement agencies' task forces.
They are getting a criminal justice education to lead them to prestigious careers as lawyers, paralegals, corrections officers, and other administrators of justice who help enforce the law and protect local citizens from the traumatic and lasting impacts of crime on local communities.
The guide below offers a comprehensive overview of some of the best criminal justice schools in Montana. If you're thinking about becoming a police officer, peace officer, corrections officer, lawyer, paralegal, or an administrator of justice — this guide is for you!
Read on to learn more about program offerings, graduation requirements, course offerings, and average program costs for criminal justice students in Montana.
How to Start a Criminal Justice Career – Montana
Complete High School or Equivalent
The first step to starting a criminal justice career is completing your high school education by earning a diploma or an equivalent (like a GED.)
Find the Best Criminal Justice Schools Offering Certificates and Degree Programs
Once you've completed the high school education requirements, the next step is to apply to criminal justice programs offering programs of study for your desired career.
Get More Information About Selected Programs
Talk to your program advisor or career counselor to learn about the degree requirements and coursework needed to complete a certificate or degree in criminal justice.
Your program director can answer program-related questions about curriculum, degree requirements, estimated costs of attendance, and financial aid to give you a complete overview of their programs.
Complete Required Applications and Enroll!
Once you've found a program that is the right fit, complete their application process and enroll!
The final steps are to complete your program requirements and apply for work with the state, local, or federal criminal justice agency of your choice which is hiring criminal justice professionals with associate, bachelor's, or master's degrees and certificates.
It is important to note that many criminal justice programs, police academies, and related agencies will require new applicants to have a clear criminal background.
Best Criminal Justice Schools in Montana
The best criminal justice schools in Montana come from a selection of local area colleges, universities, and continuing education programs that train entry-level criminal justice majors and working professionals on the skills and practical applications of criminal justice needed to excel in the field.
Accredited programs below offer coursework that covers topics in the American legal system, criminal courts, law enforcement, and corrections facilities that lead students to earn a certificate, bachelor's, master's, or higher degree in criminal justice-related studies.
1

Montana State University - Bozeman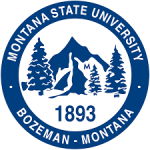 About the Program
Montana State University at Bozeman prepares students for starting new criminal justice careers in their 120-credit hour bachelor's degree program.
Students who enroll with MSU Bozeman will learn the basic principles and fundamentals required to work in the legal system, court system, and criminal justice system in Montana.
Most students typically complete their undergraduate degree within four years, and they also have related programs of study available for local students interested in studying pre-law, sociology, and anthropology.
Courses Offered
Introduction to Statistics
Introduction to Sociology
Criminology
Sociological Research Methods
Criminal Justice Electives
Social Science Inquiry
Humanities Inquiry
Natural Science Inquiry
Quantitative Reasoning
Contemporary Issues in Science
Social Statistics
Average Program Costs: $7,528.00 – $28,264.00
Contact Information
---
2

Dawson Community College

About the Program
Students seeking entry-level employment in criminal justice jobs can take classes at Dawson Community College.
Their program trains students who don't have additional program requirements for licensure or certification to begin working in their desired profession upon completion.
They offer a few different options for earning criminal justice degrees in Montana.
CJ students can opt to take courses leading to an Associate of Applied Science with a Peace Officer or Private Security Option or a Certificate of Applied Science for potential Corrections Officers.
Courses Offered
Introduction to Criminal Justice
Police Patrol Procedures
Traffic Accident Investigation
Interview and Interrogation
Principles of Criminal Law
Police Report Writing
Criminal Investigation
Criminal Justice Ethics and Leadership
Intro Security and Loss Prevention
Security Systems
Defensive Tactics
Average Program Costs: $5,745.00 – $8,445.00
Contact Information
---
3

University of Montana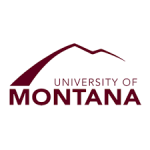 About the Program
The University of Montana offers students a Bachelor of Arts in Sociology degree with a criminology concentration.
Their degree is designed to provide a brief introduction to the study and practices of criminal justice for sociology majors considering a career.
Students learn about the drivers and causes of crime in American and Tribal Crimes and how the criminal justice system works to deter crime and rehabilitate criminals for the good of all citizens in our society.
UM's Bachelor of Arts with criminal justice coursework provides practical, theoretical, and hands-on education that leads students to entry-level employment and continuing education options.
Courses Offered
Introduction to Criminology
Juvenile Justice System
Criminal Justice System
Sociology of Law Enforcement
Deviant and Criminal Behavior
Sociology of Corrections
Addiction Studies
Homicide
Seminar on Crime and Deviance
Sociology of Punishment
Writing for Sociology
Victims and Society
Internship
Average Program Costs: $7,432.00 – $28,416.00
Contact Information
---
4

Flathead Valley Community College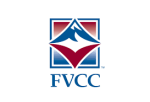 About the Program
Flathead Valley Community College in Kalispell gives students a jumpstart to earning a bachelor's degree in criminal justice.
This program operates in partnership with Montana State, where students begin their education by earning an associate degree at Flathead Valley Community College and completing a four-year degree at MSU.
Their comprehensive sociology and criminology program teaches students the fundamentals of crime, justice, American Government, forensic science, and linear mathematics in preparation for starting an entry-level criminal justice career or earning transferable credits that apply to a four-year bachelor's degree.
Courses Offered
Introduction to Criminal Justice
Introduction to Psychology
Probability and Linear Mathematics
Introduction to American Government
Police Organization
Introduction to Sociology
Forensic Science I and II
Criminal Evidence and Procedure
Introduction to Corrections
Introduction to Statistics
Race, Gender, and Class
Criminal Justice Electives
Average Program Costs: $6,721.00 – $12,643.00
Contact Information
---
5

Blackfeet Community College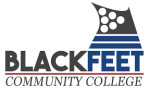 About the Program
Blackfeet Community College operates a criminal justice education program that teaches Montana-based students about the fundamentals of local, federal, state, and tribal criminal justice systems in the US.
Students in their program take general education courses as they prepare to delve into major courses that educate them on the necessary skills and the latest topics in criminal justice.
Blackfeet's criminal justice programs are supplemented by experiential learning components that give students the opportunity to act in their desired professions while simultaneously earning college credit toward their degree.
Criminal justice students learn about how the justice system works and how to implement policies and procedures to reduce the negative impacts of crime on Montana communities.
Courses Offered
Introduction to Criminal Justice
Tribal Law and Procedure
Abnormal Psychology
Legal Research and Writing
Federal Indian Policy and Government
Addiction Studies
Introduction to Sociology
Introduction to Blackfeet Legal Studies
Blackfeet Law and Order Code of Ethics
Probability and Linear Math
Alternative Dispute Resolution
Public Speaking
Internship
Average Program Costs: $3,610.00
Contact Information
---
6

University of Great Falls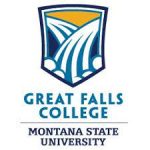 About the Program
The University of Great Falls operates in partnership with universities that have degree programs for criminal justice students who have earned their Associate of Arts degrees.
Their two-year criminal justice program provides a comprehensive introduction and a strong foundation for students who want to go on to earn higher-level degrees, certifications, or licensure in their respective fields.
Students earn 60 hours of credit where they learn about key CJ topics and multidisciplinary studies, including philosophy, ethics, forensics, and anthropology.
This program has a transfer agreement with the University of Providence for students planning on continuing their education by earning a Bachelor of Science degree.
Courses Offered
Introduction to the Criminal Justice System
Introduction to Theology
What Does it Mean to Be Human
Truth
The Common Good
Introduction to Forensic Science
Average Program Costs: $26,812.00
Contact Information
---
7

Montana State University-Northern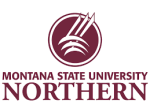 About the Program
Aspiring criminal justice majors can take online or on-campus classes to earn a bachelor's degree in criminal justice at Montana State University-Northern.
Their multidisciplinary CJ program makes it easy for students to begin their criminal justice careers in Montana.
MSUN students are equipped with a solid foundation and comprehensive education that teaches them the fundamentals needed to excel as Montana criminal justice professionals who work in law enforcement, corrections, and criminal courts.
Courses Offered
Policy and Procedure
Criminal Law
Law Enforcement
Criminology
Corrections
Deviance
Sociology
Forensic Science
Victimology
Average Program Costs: $5,955.00 – $18,665.00
Contact Information
---
Schools Summary Table
Criminal Justice Salary Information
Police Officers: $66,529.00
Corrections Officers: $36,779.00
Probation Officer: $43,477.00
Parole Officer: $46,032.00
Forensic Scientist: $61,789.00
Detective: $42,693.00
Border Patrol Agent: $55,407.00
Annual Salary Range:
| Item | Percent |
| --- | --- |
| $52K | |
| | |
| | |
| | |
| $69K | |
| | |
| | |
| | |
| $76K | |
Average Salary in Montana
| City Name | Salary |
| --- | --- |
| Billings | $73,341 |
| Missoula | $64,383 |
| Great Falls | $67,143 |
| Butte | $64,383 |
| Bozeman | $64,383 |
| Helena | $65,527 |
| Kalispell | $68,275 |
| Havre | $66,000 |
| Anaconda | $64,383 |
| Miles City | $72,198 |
Regional Salary
| Region | Employed | Avg. Annual Salary | Avg. Hourly Pay | Top 10% Annual Salary | Bottom 10% Annual Salary |
| --- | --- | --- | --- | --- | --- |
| Billings, MT | 80 | $89,810 | $43.18 | $141,540 | $58,610 |
| Missoula, MT | 40 | $102,390 | $49.23 | $149,410 | $58,330 |
* Salary information based on the May 2022 Occupational Employment Statistics (OES) Survey for Detectives and Criminal Investigators, OCC Code 33-3021, BLS.
* Employment conditions in your area may vary.
---
Criminal Justice Agencies Who Hire Local Graduates
State and federal reports show that while Montana's rate of violent crimes and property crime seems artificially lower than the average, crime in Montana has been on the rise and actually surpassed the national average in 2020.
Statistically, Montana's need for educated, trained, and certified criminal justice workers is greater than it ever has been before.
The agencies below are examples of those who have previously hired (or are currently hiring) criminal justice graduates of local certificate and degree programs.
Governments, Townships, Municipalities
Law Enforcement Agencies
Corrections Agencies
Juvenile Justice Agencies
Courts
Victim Services Agencies
Mental Health Agencies
Criminal Justice Schools by State