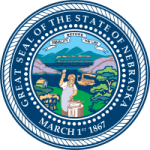 If you're you're interested in starting a challenging career where you can be a part of a team, have a stable career, and make a difference in the lives of your fellow community members — starting a career in criminal justice could be the right pathway for you!
Nebraska's criminal justice professionals help keep communities safe, protect victims, and uphold the law.
Today's criminal justice professionals also play a key role in educating the public about how the criminal justice system works and developing strategies for crime prevention.
The first step towards becoming a law enforcement officer or other criminal justice professional in Nebraska is to get the best criminal justice education.
The guide below includes details on some of the best criminal justice programs in Nebraska.
Use this guide as a resource to learn important information about available programs of study, and degree requirements, and find an estimate of potential costs of attendance.
Later, we talk about criminal justice salaries in Nebraska and briefly touch on a unique tuition funding option for eligible law enforcement officers and firefighters.
Best Criminal Justice Schools in Nebraska
The guide to the best criminal justice schools in Nebraska includes a selection of two and four-year colleges and universities.
These Nebraska-based schools offer entry-level and continuing education certificate and degree programs for criminal justice students.
It is important to note that each program has its own admissions procedures and requirements, please contact your program of interest to learn more about program specifics like application fees, deadlines, costs of attendance, financial aid, and criminal background checks.
1

University of Nebraska at Omaha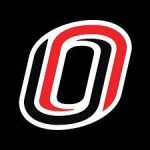 About the Program
The University of Nebraska's School of Criminology and Criminal Justice offers minor, bachelor's, and master's level programs for education and training.
Their criminal justice program is also supplemented with a variety of related professional and research programs that help students practice and hone their skills in immersive environments.
UN Students can take classes at one of their two campus locations in Omaha or Lincoln.
They offer flexible scheduling options that make it easier for working students can take courses online to complete general education, core requirements, followed by immersive experiential learning internships required to earn their criminal justice degree.
Courses Offered
Survey of Criminal Justice
Criminal Justice Organization and Administration
Criminal Courts System
Criminal Law
Criminal Procedure
Survey of Corrections
Applied Statistics and Data Processing
Philosophy of Criminal Justice
Police and Society
Community-Based Corrections
Writing for Criminal Justice
Women, Crime, and Justice
Criminal Justice Internship
Average Program Costs: $13,000.00
Contact Information
---
2

University of Nebraska at Kearney
About the Program
UNK has a comprehensive criminal justice program for students seeking a bachelor's degree and those interested in becoming law enforcement officers.
Their on-campus and online programs educate students on the fundamental skills required to work as law enforcement officers working in local, state, and municipal offices.
Enrolled students can participate in the criminal justice club, and qualified students are eligible to become members of the campus-based honor society for networking and professional opportunities.
The University of Nebraska at Kearney works together with local agencies to provide immersive internships where students can gain on-the-job experience while completing mandatory coursework and program requirements.
Courses Offered
Introduction to Criminology
Introduction to Sociology
The Police Service
Criminal Evidence, Procedure, and the Courts
Correctional Services and Systems
Orientation to Criminal Justice
Juvenile Justice System
Victims of Crime
Women and Crime
Special Topics
Drugs and the Criminal Justice System
Average Program Costs: $17,000.00
Contact Information
---
3

Wayne State College
About the Program
Nebraska students interested in starting careers in law enforcement or corrections can take classes at Wayne State College.
Their program teaches students about the fundamentals of Nebraska's criminal court and law enforcement systems and prepares them to enter a variety of criminal justice-related careers upon completion.
Wayne State Students can take criminal justice classes on campus or online as they complete major and minor degree requirements for earning a bachelor of science or arts.
This interdisciplinary program intersects with related coursework in psychology, pre-law, emergency management, and political science and participates in the free tuition program, which waives the cost of tuition for eligible Nebraska law enforcement officers.
Courses Offered
Theoretical Criminology
Criminal Law and Procedure
Homeland Security and the Nature of Terrorism
Gangs, Violent Crime, and Victimology
Role and Function of Policing in Society
CSI Lab
Field Trips
Criminal Justice Internship
Average Program Costs: $14,000.00
*Free tuition waivers are available for qualified law enforcement officers.
Contact Information
---
4

Chadron State College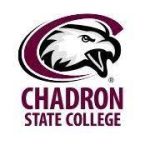 About the Program
Chadron State College's College's Justice Studies Program offers students several routes for earning a bachelor's degree in criminal justice.
They offer pre-law education for aspiring law school students and legal studies programs that give students an introduction to the world of criminal courts, corrections, and policing.
Their comprehensive criminal justice program includes mandatory electives and core coursework that explains how the criminal courts work.
Students on a law enforcement track learn how police, law enforcement officers, corrections officers, and justice administrators work together to prevent crime and strategies for rehabilitating convicted criminals.
Courses Offered
Introduction to Criminal Justice
Forensic Studies
Law Enforcement Organization and Administration
Juvenile Crime and Gangs
Juvenile Delinquency
Criminology
Criminal Law
Introduction to Law Enforcement
Introduction to Corrections
Police and Community Relations
Fundamentals of Criminal Investigation
Average Program Costs: $15,000.00
Contact Information
---
5

Peru State College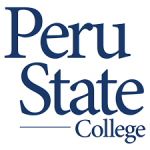 About the Program
Peru State College introduces students to the inner workings of the criminal justice system in Nebraska and the US as they work toward earning a bachelor's degree in one of three disciplines available at this location.
Their students learn the fundamentals of using applied research methods in solving complex crimes and criminal cases.
They also train students to develop stronger problem-solving skills and improve critical thinking skills to help them obtain entry-level employment.
Students who graduate from Peru's program are qualified to carry out the required duties of their chosen profession in Criminal Justice Administration, Legal Studies, or Justice Counseling.
Courses Offered
Survey of Criminal Justice
Introduction to Psychology
Policing
Cyber Security
Introduction to Corrections
Community-Based Corrections
Criminalistics
Legal Environment and Contract Law
Victimology
Juvenile Delinquency
Organizational Communications
Criminal Law
Criminology
Average Program Costs:16,000.00
Contact Information
---
6

York University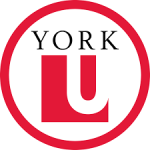 About the Program
York University offers a bachelor's degree in criminal justice for students who want to become police officers, law enforcement officers, or court officials.
They also offer a pre-law degree program where students learn the fundamentals of law, crime, and justice ahead of attending law schools and becoming high-earning criminal justice professionals like lawyers and judges.
Students taking classes at York can also take electives to learn more about specialized areas of criminal justice.
Courses Offered
Introduction to Criminal Justice
Criminal Law
Courts and Courtroom Procedure
Special Issues in Criminal Justice
Survey of Corrections
Criminology
Ethics and the Criminal Justice System
Evidence
Research and Writing in Criminal Justice
Criminal Investigations
Constitutional Law
Average Program Costs: $18,000.00
Contact Information
---
7

Northeast Community College
About the Program
Northeast Community College offers an AAS degree program with a career-oriented focus.
Their two-year degree program readies entry-level criminal justice students to begin new careers in the field upon graduation.
It also builds on the skills of active police officers and corrections officers who want to earn degrees and continuing education certificates to enhance their practical knowledge skills.
Northeast offers several concentrations and specialized areas of study for students seeking specific coursework.
Students in this program can learn about criminal courts, criminal procedures, corrections, and functions of the juvenile justice system, along with taking a host of other criminal justice electives that may be eligible for transfer credit.
Courses Offered
Introduction to Criminal Justice
Introduction to Forensic Crime Scene Investigation
Criminal Procedure
Introduction to Correction
Juvenile Justice
Police and Society
Security and Loss Prevention
Sociology of Deviant Behavior
Average Program Costs: $8,898.00
Contact Information
---
Schools Summary Table
Criminal Justice Salary Information
If you're thinking about starting a criminal justice career in Nebraska, it is important to understand the annual earnings potential for your selected role before embarking on a new career.
The following are the reported annual salaries of selected Nebraska criminal justice professionals.
Police Officer: $64,899.00
Probation Officer: $47,994.00
Sheriff: $43,295.00
Corrections Officer: $45,415.00
Crime Scene Technician: $54,546.00
Victims Advocate: $45,383.00
Lawyer: $96,212.00
Paralegal: $37,585.00
As you can see, most of Nebraska's criminal justice workers earn well-paying salaries that can include additional perks and benefits.
However, these numbers only represent the averages, there are quite a few CJ employees making above or below the state and national averages.
If you're wondering how to increase your earnings there are several general factors that can affect how much Nebraska's criminal justice pros earn.
Your work location by city, county, and municipality can affect your salary.
A variety of salary ranges can apply if you work for a local, government, or state agency.
Your job title and duties are other factors that can influence your salary.
Having more years of on-the-job experience and continuing your education are factors that can help increase your earnings potential.
Annual Salary Range:
| Item | Percent |
| --- | --- |
| $62K | |
| | |
| | |
| | |
| $77K | |
| | |
| | |
| | |
| $86K | |
Average Salary in Nebraska
| City Name | Salary |
| --- | --- |
| Omaha | $78,424 |
| Lincoln | $77,731 |
| Bellevue | $78,424 |
| Grand Island | $76,653 |
| Kearney | $76,653 |
| Fremont | $77,179 |
| Hastings | $76,653 |
| North Platte | $75,211 |
| Norfolk | $71,262 |
| Campbell | $76,653 |
Regional Salary
| Region | Employed | Avg. Annual Salary | Avg. Hourly Pay | Top 10% Annual Salary | Bottom 10% Annual Salary |
| --- | --- | --- | --- | --- | --- |
| Lincoln, NE | 60 | $66,000 | $31.73 | $103,170 | $42,390 |
| Omaha-Council Bluffs, NE-IA | 160 | $98,000 | $47.11 | $146,390 | $55,490 |
* Salary information based on the May 2022 Occupational Employment Statistics (OES) Survey for Detectives and Criminal Investigators, OCC Code 33-3021, BLS.
* Employment conditions in your area may vary.
---
What is the Nebraska Law Enforcement Education Act, and How Can It Help Me Pay for My Criminal Justice Program?
Many of the programs above offer tuition waivers for qualifying students under the Nebraska Law Enforcement Education Act.
The Nebraska Law Enforcement Education Act provides a tuition waiver for local students pursuing careers in law enforcement and other criminal justice-related careers.
Provisions of the act allow for up to 100% of tuition to be waived for qualifying Nebraska law enforcement officers and selected firefighters within the state.
Having a full tuition waiver makes it easier for qualifying families with students to continue their education by earning a bachelor's or master's degree in a related field at some of the best criminal justice schools in Nebraska.
Criminal Justice Schools by State