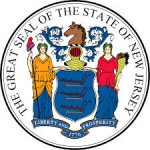 The criminal justice field is highly diverse, thus offering graduates of criminal justice degree programs plenty of career options.
From working in the court system to forensics and law enforcement, you can start your career in one area of interest and then transition to a different field further in your career.
In New Jersey, enrolling in a reputable criminal justice degree program is the best option for kick-starting your career.
Add some experience to your degree; you will have enough knowledge to start in an entry-level position.
Keep reading to learn more about the best criminal justice schools in New Jersey that can help kickstart your career!
Schools
Many New Jersey schools now offer entirely online or hybrid programs to give students the ultimate flexibility to work and attend school simultaneously.
These programs are considered the best in the Garden State because of accreditation, breadth of offerings, potential salary for graduates, student satisfaction, flexibility, and cost.
1

Caldwell University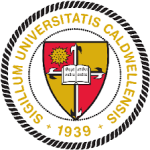 About
All lists for best criminal justice programs in New Jersey have Caldwell University as a contender.
The school has earned its place on these lists due to its faith-based structure, modern fitness center, and small class sizes, which promote more personalized learning.
This highly regarded university is best known for producing some of the highest-paid graduates in New Jersey, so future students should feel encouraged that they will quickly find a job and be paid accordingly post-graduation.
Courses / Programs Offered
Caldwell University offers a Bachelor of Arts in Criminal Justice, with internships and independent studies opportunities.
Throughout the program, students will learn more about the American court and juvenile systems, law enforcement, legal ethics, and corrections, presenting a critical foundation for success in the field.
Contact Information
---
2

Kean University
About
Kean University is the oldest public institution in New Jersey, so the school has had plenty of time to perfect its criminal justice curriculum.
Also, graduates of Kean have accepted entry-level positions as Corporate Security professionals, Federal Agents, Police Officers, and State Troopers, along with many other positions in exciting law enforcement fields.
The S.R. Education Group also awarded Kean as the Top Online College 2020.
Courses / Programs Offered
Students enrolled in both the Bachelor of Arts and Master of Arts in Criminal Justice programs through the School of Criminal Justice and Public Administration benefit from being taught by corrections, policing, and law experts.
Therefore, the instructors integrate real-world examples and case studies into the curriculum.
Foundational topics include a criminal justice overview with typical duties and areas of expertise, juvenile justice, the law and ethics, the American court system, forensic psychology, and corrections.
Contact Information
---
3

Monmouth University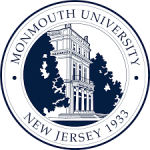 About
Boasting over $160 million in new construction projects across the entire campus for the past decade, Monmouth University students benefit from updated classrooms, dorms, and a student union.
The school also boasts an incredible 12:1 student-to-teacher ratio to ensure more personalized learning is implemented and all students are engaged in experiential learning.
This helps graduates quickly adjust to their field and position.
Courses / Programs Offered
Monmouth University's Department of Criminal Justice has a Bachelor of Arts or Master of Arts in Criminal Justice that can be earned through traditional and accelerated pathways.
The school also boasts a Bachelor of Science in Homeland Security.
Although foundational courses like an introduction to criminal justice, forensics, and court systems overlap, specializations between the programs occur in the third and fourth years.
Contact Information
---
4

Rider University
About
Rider University is considered one of the best criminal justice schools in the state because of the 280-acre campus comprising an extensive library and numerous residence halls.
Also, the renowned university boasts countless honors students and specialized accreditations.
Furthermore, the institution is nationally recognized by the Princeton Review and U.S. News and World Report and has received accolades from numerous other esteemed publications.
The most impressive aspect of the university is the exceptional 10:1 student-to-teacher ratios, which ensure personalized education for all attendees.
Courses / Programs Offered
Students can earn a Bachelor of Arts in Criminal Justice through the Department of Sociology and Criminology.
The program was developed for real-world application, which means the university collaborates with many criminal justice departments and organizations for student internships.
The typical curriculum covers investigations, the American court system, introductory courses, forensics, and ethics.
Contact Information
---
5

Rowan University
About
Located in South Jersey outside of Philadelphia, Rowan University boasts a friendly acceptance rate with substantial graduation numbers.
This equates to the opportunity for a successful criminal justice career for many graduates.
The U.S. World University Ranking places Rowan as one of the best institutions in New Jersey.
Courses / Programs Offered
The Bachelor of Arts in Law and Justice Studies can be taken as an undergraduate path or in conjunction with a Master of Arts in Criminal Justice program, structured to be completed in five years.
Students who opt for either educational path are well-prepared for corrections, human services, and law enforcement careers.
Contact Information
---
6

Rutgers University
About
Surrounded by the legal bedrock of New Jersey, New York City, and Philadelphia, Rutgers students gain the advantage of unique career and learning opportunities.
One significant statistic that makes Rutgers one of the top criminal justice schools in the state is that 90 percent of graduates are employed within their first year.
As a financial aid-friendly institution, over two-thirds of students receive some form of financial aid, as the State School of New Jersey has campuses scattered around North, Central, and South Jersey.
Courses / Programs Offered
The Rutgers School of Criminal Justice offers two programs: a Bachelor of Arts in Justice Studies and a Bachelor of Science in Criminal Justice.
Also, the school boasts advanced degrees in criminal justice with the option of enrolling in accelerated classes.
Graduates of the program have proven to influence their community with organizations like the Racial Democracy Crime and Justice Network, founded by a graduate in 2003.
Contact Information
---
7

Seton Hall University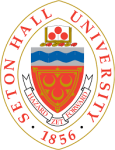 About
Offering a Bachelor's in Criminal Justice, SHU is consistently ranked as one of the best criminal justice schools in the state by Bloomberg Businessweek and The Princeton Review.
This makes it an excellent choice for students looking to move into the courts of criminal justice.
Almost all undergraduates receive financial aid, so it's a school that thrives on helping students afford an excellent higher education degree.
Courses / Programs Offered
The Bachelor of Arts in Criminal Justice teaches students the intricacies of the court and legal system, thus equipping them with the required resources to find and succeed at an entry-level post-graduation position.
The industry professors teach students to understand crime scientifically and learn the entire system in fine detail.
Contact Information
---
8

Stockton University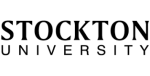 About
As a top-ranked public institution, Stockton University is renowned for being heavily veteran-friendly, which helps boost its standing as one of the top-ranked criminal justice programs in the state.
Those considering this public university will be happy to read that it is one of the most affordable criminal justice programs in New Jersey and has favorable acceptance rates.
Courses / Programs Offered
The school offers a Bachelor's and Master of Arts in Criminal Justice in traditional and accelerated formats.
Students in the Bachelor program will learn foundational courses like criminal law, legal and ethical issues, criminal justice and law, psychology, forensics, and criminal procedure, along with standard core educational classes.
The master's degree program only focuses on criminal justice topics such as forensics psychology, cyber security, and the advanced versions of corrections, criminal law, and procedure.
Contact Information
---
9

The College of New Jersey

About
The Department of Criminology at TCNJ has a Bachelor of Criminology program that's nationally acclaimed.
One of the best aspects of attending the school is the small class sizes that promote firsthand learning by utilizing community-engaged learning opportunities.
This highly recognized program assists students with finding various internship opportunities, resulting in a 90 percent graduation rate and an attractive employer experience.
Courses / Programs Offered
The highly specialized criminology program can be customized to support each student's educational and career objectives by offering different paths.
For instance, a student can follow the forensics path, which helps them specialize in that area after graduation.
If a student finds they aren't interested in this path, they can switch throughout the program.
Graduates have found highly sought-after positions at the FBI, U.S. Secret Service, and N.J. State Police.
Contact Information
---
10

William Paterson University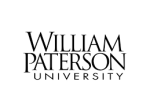 About
Offered by the Department of Sociology and Criminal Justice, the Bachelor of Arts in Criminology from William Paterson University is a highly rewarded institution due to the countless grants and accolades earned by faculty and staff.
The newly constructed Skyline Hall offers general-use classrooms, dedicated laboratories, and clinical spaces.
Most criminal justice students will enjoy these technologically equipped classrooms throughout the program.
Courses / Programs Offered
In addition to covering various law fields, corrections, forensics, court systems, ethics, and investigation topics in the curriculum, the program requires seniors to complete an internship to gain firsthand experience.
These internships allow students to apply the knowledge learned throughout the program in a real-world setting.
Contact Information
---
Schools Summary Table
Criminal Justice Salary Information
The criminal justice field is so large that there isn't a single salary.
Juvenile correctional officers make $35,800 annually, while forensic accountants pull in $81,400.
The average U.S. criminal investigator's salary is $81,300.
In New Jersey, the average compensation is $80,700, which is on par with the national average.
Annual Salary Range:
| Item | Percent |
| --- | --- |
| $62K | |
| | |
| | |
| | |
| $83K | |
| | |
| | |
| | |
| $92K | |
Average Salary in New Jersey
| City Name | Salary |
| --- | --- |
| Newark | $86,302 |
| Jersey City | $89,580 |
| Paterson | $87,903 |
| Elizabeth | $86,302 |
| Edison | $85,540 |
| West Orange | $86,302 |
| Clifton | $87,903 |
| Wayne | $87,903 |
| Paramus | $87,979 |
| Irvington | $86,302 |
Regional Salary
| Region | Employed | Avg. Annual Salary | Avg. Hourly Pay | Top 10% Annual Salary | Bottom 10% Annual Salary |
| --- | --- | --- | --- | --- | --- |
| Atlantic City-Hammonton, NJ | 120 | $97,240 | $46.75 | $150,340 | $55,420 |
| Ocean City, NJ | 40 | $92,450 | $44.45 | $130,990 | $57,600 |
| Trenton, NJ | 410 | $94,910 | $45.63 | $156,190 | $60,390 |
| Vineland-Bridgeton, NJ | 90 | $94,140 | $45.26 | $135,060 | $68,420 |
* Salary information based on the May 2022 Occupational Employment Statistics (OES) Survey for Detectives and Criminal Investigators, OCC Code 33-3021, BLS.
* Employment conditions in your area may vary.
---
Criminal Justice Schools by State