Get a Criminal Justice Education in Virginia and Jumpstart Your Career!
Imagine yourself working side by side with some of America's top lawyers, litigators judges, and even some of your favorite DC area politicians.
This dream could be your reality if you're thinking about starting your criminal justice career in Virginia.
Getting a criminal justice degree in Virginia gives students a unique perspective on crime and policing in and around the nation's capital.
Best Criminal Justice Schools in Virginia
If you are a Virginia area student looking for the best criminal justice education, look no further — this guide is for you!
Our guide to the best criminal justice schools in Virginia provides aspiring CJ professionals with information on some of the best programs in the state!
1

Liberty University
About the Program
Liberty University in Lynchburg educates students on the fundamentals needed to understand criminal behavior and to apply analytical and problem-solving skills to finding novel solutions to control criminal behavior.
Their program focuses on the theoretical and legal aspects of the criminal justice and judicial system in America.
They offer special interest courses of study like juvenile justice, homeland security, and public administration for aspiring criminal justice majors who want to earn their first bachelor of science degree in criminal justice at Liberty, so they can begin working in their chosen professions.
Courses Offered
Criminology
Crime Scene Investigation
Homeland Security
Criminal Law
Criminal Investigation
Judicial Process
Corrections
Juvenile Justice
Strategic Intelligence Studies
Public Administration
Average Program Costs: $29,000.00
Contact Information
---
2

Hampton University
About the Program
Hampton University has an accelerated online bachelor's degree in criminal justice program that prepares students for entry-level careers in the field.
Their program focuses on the concepts needed for aspiring law enforcement and corrections officers, where students learn about theories, practice, and administration of justice.
Online criminal justice students at Hampton take an interdisciplinary course load that includes general education courses, core criminal justice courses, and electives that prepare them for graduation and employment.
Courses Offered
Introduction to Criminology
Forensics Crime Scene Investigation
The Criminal Justice System
Victimology
Homeland Security
Emergency Preparedness
Terrorism and National Security
Issues in Law Enforcement
Criminalistics in Cybercrime
Average Program Costs: $40,000.00
Contact Information
---
3

Radford University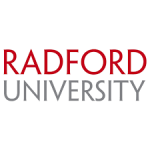 About the Program
Radford University teaches students about the causes and effects of crime with an emphasis on criminal justice theory and practice.
They have several bachelor's level criminal justice major programs along with a few minor programs and certificate programs.
Students who complete their studies at Radford can earn a Bachelor of Arts or Science by satisfying their major program requirements and completing the full 120-credit-hour program consisting of core courses, hands-on learning opportunities, and criminal justice electives.
Courses Offered
Introduction to Criminal Justice
Crime and Criminal Behavior
Corrections
Police and Society
Introduction to American Government
Diversity Issues in the Criminal Justice System
Critical Perspectives in Criminal Justice
Courts and the Criminal Process
Average Program Costs: $17,000.00
Contact Information
---
4

Virginia Commonwealth University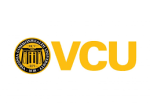 About the Program
VCU's L. Douglas Wilder School of Government and Public Affairs offers several routes to criminal justice education.
They have bachelor's degrees, master's degrees, minors, and certificate-level criminal justice program options.
Students can take their comprehensive bachelor's degree program as a prerequisite to starting entry-level criminal justice careers or as pre-law courses for students who plan to continue their education to become lawyers, judges, or magistrates after law school.
Courses Offered
Introduction to Criminal Justice
Introduction to Corrections
Courts and Sentencing
Criminalistics and Crime Analysis
Principles of Criminal Investigation
Crime Scene Evidence – Law and Trial Procedure
Criminology Theory
Violent Crime Scene Investigation
Average Program Costs: $17,000.00
Contact Information
---
5

Marymount University

About the Program
Virginia area students who want to earn a Bachelor of Arts in degree in criminal justice can attend Marymount University in Arlington, Virginia.
Their criminal justice program focuses on law enforcement and corrections aspects and teaches students the basics in order to prepare them for careers as police officers, correctional officers, and similar law enforcement officers.
Marymount's proximity to the nation's capital means that students in their program can access nearby agencies like the FBI and DEA for ongoing training and support.
Courses Offered
The Criminal Justice System
Courts
Criminal Justice Internship
Introduction to Counterintelligence and Terrorism
Law Enforcement
Formal Processing
Corrections
Average Program Costs: $26,000.00
Contact Information
---
6

Roanoke College
About the Program
Roanoke College educates its criminal justice majors on the fundamentals needed to understand, investigate, and mitigate crime while navigating the legalities of the American justice system.
Their program places a strong emphasis on instilling critical thinking and problem-solving skills that help new criminal justice professionals curb criminal behavior and the adverse effects associated with criminal acts.
Instructors train students on the political skills needed to apply justice ethically in an administrative capacity.
They also learn about social and psychological techniques required to carry out the duties of their chosen criminal justice professions while interacting with criminal defendants and the public.
Courses Offered
Criminal Justice
The Judicial Process
Law and Film
Criminal Justice Forensics
Criminal Procedure
Methods in Public Affairs
Criminal Law
Juvenile Justice
Inequality in Criminal Justice
Comparative Corrections
Comparative Law Enforcement
Average Program Costs: $28,000.00
Contact Information
---
7

Virginia Wesleyan University
About the Program
VWU has a liberal arts-based criminal justice program that gives students the theoretical, practical, and hands-on foundation needed to work as criminal justice professionals in Virginia.
Their program follows a track similar to the one laid out by the Academy of Criminal Justice Studies.
It includes immersive real-life simulations that give students the feeling of being engaged in scenarios they will face on the job.
Virginia Wesleyan students can choose a bachelor's degree track or a minor in criminal justice to jumpstart their careers.
One of the best features of VWU's criminal justice program is that it offers an elective internship where students can gain 300 hours of on-the-job experience with local state police forces, social service agencies, and judicial courts.
Courses Offered
Forensics
Criminology
Criminal Investigation
Applied Criminology
Terrorism and Homeland Security
Law Enforcement
Profiling
Corrections
Criminal Law
Average Program Costs: $21,000.00
Contact Information
---
8

University of Virginia - Wise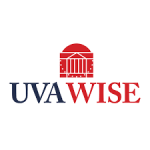 About the Program
UVA Wise students have the opportunity to earn a minor or an undergraduate degree in criminal justice.
The criminal justice major at the University of Virginia requires its students to complete 42 credit hours of core criminal justice education along with 24 hours of core general education courses and 18 hours of electives.
Students who complete their undergrad program are prepared to work as entry-level criminal justice professionals or to continue their education by attending relevant police training academies, earning criminal justice certifications, or taking pre-law coursework.
Courses Offered
Introduction to Criminal Justice
Abnormal Psychology
Criminology
Ethics in Law
Corrections
Judicial Process
Political Science
Public Administration
Deviance and Social Control
Complex Organizations
Research Methods
Race and Ethnicity
Senior Seminar in Criminal Justice
Average Program Costs: $21,000.00
Contact Information
---
9

Shenandoah University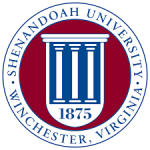 About the Program
Students looking for criminal justice education with an opportunity for special interest topics like juveniles, minorities, or women take coursework at Shenandoah University to work toward a minor or undergraduate degree in criminal studies.
Shenandoah offers students a vast body of criminal justice curriculum introductions to theories of crime, administration, and policing to the forefront of their program.
They also provide students the option to select from criminal justice electives like terrorism, homicide, organized crime, and how to investigate crime and prevent crimes, and administer justice to convicted criminals within special interest groups.
Courses Offered
Introduction to Criminal Justice
General Studies
Law Enforcement
Criminal Procedure
Corrections
Law for the Criminal Justice Professional
Crime Scene Investigation
Crime and the Media
Homeland Security
Women and Crime in America
History of Criminal Law
Crime Mapping
Internship
Average Program Costs: $29,000.00
Contact Information
---
10

Regent University
About the Program
Regent University has recently been ranked as a top-rated online bachelor's degree program by US News and World Report.
Virginia Beach students interested in becoming criminal justice professionals with a homeland security emphasis can enroll in their Bachelor of Science degree in criminal justice program.
Their program teaches students the fundamentals of the criminal justice system, how that system intersects with law enforcement, and how to mitigate natural disasters and hazards in the role of a homeland security expert.
Students will also learn about how to investigate crime scenes, crisis intervention strategies, and corrections.
Courses Offered
Introduction to Criminal Justice
Criminal Investigation
Criminology
Theories of Criminal Justice
Criminal Evidence
Ethics in Criminal Justice
Constitutional Law
Average Program Costs: $17,000.00
Contact Information
---
Schools Summary Table
Criminal Justice Salary Information
Students who complete their criminal justice education open themselves up to a variety of possible job roles with a wide range of salaries.
Criminal justice graduates can work in local, state, or federal governments, law offices, law firms, prisons, and corporations.
The following are examples of legal, law enforcement, and corrections salaries for current criminal justice professionals working in Virginia.
Police Officer: $51,478.00
Judge: $177,597.00
Attorney: $87,807.00
Bailiff: $54,436.00
Paralegal: $52,678.00
Corrections Officer: $44,679.00
Probation Officer: $50,453.00
As you can see criminal justice salaries in Virginia vary by location, job duties, years of experience, education, and certifications or licenses earned.
However, one factor remains consistent and that is well-paying salaries.
High-paying salaries remain consistent across the board for criminal justice graduates who have earned the education and training to help keep our communities safe and our judicial processes moving forward in an ethical direction.
Annual Salary Range:
| Item | Percent |
| --- | --- |
| $56K | |
| | |
| | |
| | |
| $75K | |
| | |
| | |
| | |
| $83K | |
Average Salary in Virginia
| City Name | Salary |
| --- | --- |
| Virginia Beach | $72,884 |
| Norfolk | $78,105 |
| Chesapeake | $71,695 |
| Richmond | $75,308 |
| Newport News | $72,183 |
| Hampton | $72,183 |
| Alexandria | $84,869 |
| Portsmouth | $71,786 |
| Roanoke | $70,483 |
| Lynchburg | $69,926 |
Regional Salary
| Region | Employed | Avg. Annual Salary | Avg. Hourly Pay | Top 10% Annual Salary | Bottom 10% Annual Salary |
| --- | --- | --- | --- | --- | --- |
| Blacksburg-Christiansburg-Radford, VA | 60 | $65,120 | $31.31 | $102,630 | $44,180 |
| Charlottesville, VA | 150 | $64,060 | $30.8 | $105,560 | $46,090 |
| Lynchburg, VA | 100 | $84,560 | $40.66 | $107,080 | $48,270 |
| Richmond, VA | 450 | $85,800 | $41.25 | $142,880 | $51,250 |
| Roanoke, VA | 170 | $81,910 | $39.38 | $133,680 | $46,750 |
| Virginia Beach-Norfolk-Newport News, VA-NC | 450 | $84,710 | $40.73 | $142,750 | $44,680 |
* Salary information based on the May 2022 Occupational Employment Statistics (OES) Survey for Detectives and Criminal Investigators, OCC Code 33-3021, BLS.
* Employment conditions in your area may vary.
---
Criminal Justice Schools by State