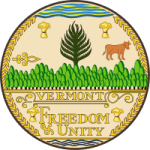 If you are considering a career in criminal justice, there are several quality programs in Vermont that can help you prepare for the career path that you choose.
Typical programs include educational programs on public safety administration, investigation, cyber investigations, and law enforcement.
Several colleges even offer online programs where working students can still pursue their career goals while maintaining their day-to-day jobs.
These programs are convenient and still interactive for students.
The demand for graduates with educational backgrounds in criminal justice is strong in Vermont.
By 2020, 80% of Vermont's population was at retirement age.
This means that the demand for qualified employees is also strong.
There are a number of agencies that are hiring including the Department of Corrections, Department of Public Safety, and the Fish and Wildlife Department.
Other opportunities include working with a federal agency.
This could include the FBI, Bureau of Alcohol, Firearms, Tobacco and Explosives (ATF), Department of Homeland Security (DHS) or the US Marshals.
The Vermont State Police is also another opportunity.
They work through the Department of Public Safety.
State troopers must have a GED or high school diploma and be 20 years old.
In order to advance the Vermont State Department requires applicants to have a more advanced degree such as an associate or bachelor's degree from an accredited university to be considered.
It really comes down to the career path that you are considering following that will determine the type and amount of education you need.
The better the education, the better position you will qualify for.
Many of the colleges and universities offer additional support for students.
This can include academic guidance so that the student is on the career path that best supports what they are interested in doing.
Most schools also offer both in-class and online students access to additional academic resources to broaden their knowledge base which will ultimately further their careers when they begin working.
Many colleges and universities also have opportunities for students to participate in research projects that their professors are engaged in.
Many also provide information on internships that can give students some real-world experience while still studying.
Also, look into financial aid and loans that are available. Many opportunities are available for students.
This can help students succeed while they are studying and working toward a new career.
These are some of the schools to consider when looking into criminal justice programs in Vermont.
1

Norwich University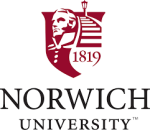 Norwich University is a four-year university located in Northfield, Vermont.
With 716 bachelor's degree candidates, students get more individualized attention from professors.
Even though the class sizes are small, admissions can be competitive.
They only accept 64% of applicants.
The school offers campus-based classes as well as online courses.
There are a broad number of academic courses to choose from.
In the criminology programs, students will develop skills and knowledge that they will use throughout their careers in criminal justice.
Online programs offer strong learning opportunities.
However, in class students pursuing degrees can participate in research that faculty is pursuing through collaborative projects as well as internships.
Regardless, about 40% of the university's programs offer an online option.
Even so, a student pursuing a degree program have access to their professors, and resources that the university has and get the guidance for both their studies and their career path while they study.
Net Price
$56,234
Program Information
This accredited university offers 23 online programs to prospective students.
There is also a number of loan and aid options to support student's educational programs.
The university offers a Bachelor of Science in Criminal Justice degree.
These can be taken as on-campus coursework or online programs.
If the student is interested in including other subjects in their educational coursework, the Criminal Justice Degree can be taken as either a major or a minor.
The university also offers a Master of Science in Criminal Justice for those students who want to further their education and career goals.
Contact Information
---
2

Champlain College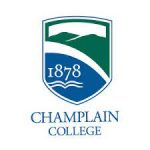 Champlain College is located in Burlington, Vermont.
This is an accredited private nonprofit university.
The school has over 587 students enrolled in bachelor's degree programs.
These are four-year programs.
While the admissions process is a little bit competitive, enrollment is still high.
The criminal justice program is well respected.
There are on-campus programs as well as online classes.
The college offers 68% of its courses online.
For those in online programs, students still have access to university resources.
This includes access to academic advisors and career counselors.
The programs are collaborative in nature.
This allows on-campus students to become involved in research projects, but even online students also have opportunities for further learning opportunities.
Net Price
$57,997
Financial aid is available.
Contact Information
---
3

Castleton University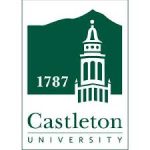 Castleton University is a four-year university located in Caselton, Vermont.
It is a public university.
The university currently has an enrollment of 370 bachelor's degree students.
This keeps class sizes small and gives students closer contact with their professors, career counselors, and additional educational resources.
This helps students find the career path that will be truly meaningful for them.
The acceptance rate is high at 81%.
Net Price
$24,664
Contact Information
---
4

Community College of Vermont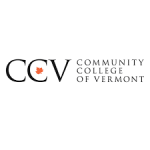 Located in Montpelier, Vermont, the school offers both two and four year programs.
It is a public college that seeks to prepare students for their chosen careers.
This means providing students with the foundational coursework needed to get started. Students are then able to focus on more specialized coursework as they decide more closely on their chosen career path.
The college focuses on maintaining a close student and faculty ratio.
This is held at 14 students for every faculty member.
This allows each student to have close contact, ask questions, and develop a deeper understanding of the course materials.
It also students to have a more personalized educational experience.
Students are also able to participate in research projects led by faculty members. Access to additional educational materials and internship opportunities are also available.
Programs are perfect for working professionals because the coursework and programs are very flexible.
There are in class options but there are also online options that allow students to pursue their education even at a distance.
Online courses are popular with students, particularly those who work.
It is reported that 42% of the college's programs offer an online option.
This gives students an option that best suits their needs and schedules.
Additional resources are still available to students pursuing coursework online.
This can include career services and academic guidance as well as access to additional university resources to support their educational studies.
Financial aid and loans are available to support student's studies.
Net Price
$7,414
Contact Information
---
5

Northern Vermont University – Lyndon Campus Vermont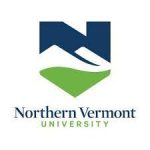 Northern Vermont University is based in Lyndon, Vermont.
It is a four-year public college based in Lyndonville, providing competitive educational opportunities to learners from all walks of life and all ages.
The school's criminal justice degree equips students with a well-rounded education through its rigorous curriculum.
Enrollees benefit from close collaboration with faculty through research projects and more opportunities.
Students can choose from campus-based classes or online courses.
This is perfect for working students to choose the course format that is best for their schedule.
Students who select to pursue online courses still have access to professors, career counselors, and additional educational resources.
This helps students stay focused on their chosen career path while getting the education that they need to succeed in a career in Criminal Justice.
Contact Information
---
6

Southern Vermont College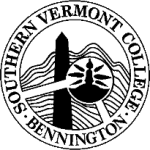 Southern Vermont College is a private school located in Bennington, VT.
It is a four-year college.
This small college focuses on close interaction between professors and students, so class sizes are kept small.
Currently, there are 14 students in the Criminal Justice program.
This allows students to receive an in-depth education and close contact with faculty members and the materials being studied.
Graduates on average earn $34,847 a year when they enter the workforce.
This small school has 89 students.
Tuition
$23,260
Contact Information
---
7

College Of St Joseph

The College of St. Joseph is located in Rutland County, Vermont.
This Roman Catholic institution is a private liberal arts college situated on 117 acres of a woody campy.
The school is accredited through the New England Commission of Higher Education.
Currently, they offer four-year programs.
At this time, there are 15 students majoring in Criminal Justice programs.
Classroom sizes are small with better interaction between the professionals and students.
Annual tuition: $21,900
Contact Information
---
Schools Summary Table
Criminal Justice Salary Information
Annual Salary Range:
| Item | Percent |
| --- | --- |
| $55K | |
| | |
| | |
| | |
| $73K | |
| | |
| | |
| | |
| $81K | |
Average Salary in Vermont
| City Name | Salary |
| --- | --- |
| Burlington | $75,426 |
| Essex | $75,426 |
| Rutland | $75,951 |
| Colchester | $75,426 |
| South Burlington | $75,426 |
| Bennington | $77,301 |
| Brattleboro | $77,657 |
| Williston | $75,426 |
| Barre | $74,738 |
| Essex Junction | $75,426 |
Regional Salary
| Region | Employed | Avg. Annual Salary | Avg. Hourly Pay | Top 10% Annual Salary | Bottom 10% Annual Salary |
| --- | --- | --- | --- | --- | --- |
| Burlington-South Burlington, VT | 70 | $109,420 | $52.61 | $151,240 | $60,200 |
* Salary information based on the May 2022 Occupational Employment Statistics (OES) Survey for Detectives and Criminal Investigators, OCC Code 33-3021, BLS.
* Employment conditions in your area may vary.
---
Criminal Justice Schools by State