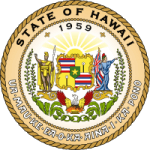 Criminal is an interdisciplinary degree that combines Federal agency regulations, social policy, and environmental crime enforcement.
It can be used to access a range of career opportunities, providing lifelong professional development and stability.
Years of study are usually required of those who are interested in law.
However, a criminal justice degree provides a strong, focused background in as little as two to four years.
It can be used as a launch pad for careers in public service, academic research, social policy, law, and even politics.
Throughout the seven inhabited islands of Hawaii, criminal justice graduates can be found in environmental enforcement at parks and preserves, working with international or non-profit organizations, or part of the local police force.
There are a handful of criminal justice programs throughout Hawaii.
Some are on campus, while others provide hybrid or 100% online study-as-you-go access.
If you are dedicated to your environment and community, a career in one of the many pathways of criminal justice, whether it's civil or environmental enforcement or a pathway to law, a beginning in criminal justice has endless possibilities.
1

Hawaiʻi Pacific University (Honolulu)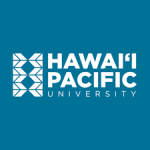 About the School
The main campus of Hawaii Pacific University (HPU) is located in central Honolulu and serves nearly 3,000 students seeking 80 undergraduate and graduate majors.
Students also attend  Makapuʻu and Kāneʻohe – satellite campuses.
HPU also offers educational outreach on Oʻahu's military bases.
Hawaii Pacific University's criminal justice program is housed in the College of Professional Studies, offering a Bachelor of Science in Criminal Justice degree.
This program can be completed online or as a hybrid degree on the main campus.
It offers career-level education in law enforcement and legal policy.
It is also open to the Air Force through educational outreach.
Courses Offered
The criminal justice program incorporates a broad spectrum of academic disciplines.
The four-year, 120-credit-hour degree begins with English, composition, art, and statistics.
The degree focuses on basic tenets of criminal procedure and community policing.
Required areas of study include:
Criminology
CSI: Theories and Practices
Justice Management
Ethics
Violence in American Society
Cybersecurity
In order to graduate, the college requires completion of a residency or field internship.
Financial Aid information is available to all students.
Contact Information
---
2

Chaminade University of Honolulu (Honolulu)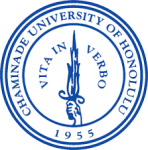 About the School
The Chaminade University of Honolulu was founded in 1955 by the Society of Mary.
Often known as Marianists, St Louis Heights overlooks its campus in Kaimuki.
An estimated 1,700 students are wearing blue and white in pursuit of 23 undergraduate fields and five graduate programs.
As part of the School of Education and Behavioral Sciences, studies in criminal justice and criminology are offered as both majors and minors.
Courses Offered
The university offers four pathways: an Associate, a Bachelor of Science, a combined AS/BS, and a Master of Science in Criminal Justice.
The A.S. and B.S. are intended to provide foundational knowledge for ground-level positions.
Individuals who are actively employed in law enforcement are given credit for time spent on the job.
Graduate studies focus on justice theory and social issues.
Students balance core courses with degree-focused instruction in criminal justice, policing, political science, and psychology.
Coursework includes:
Intro to Criminology
Behavioral Sciences Statistics
Criminal Justice Systems
Techniques of Interviewing and Interrogation
Intro to Law
Federal, state, and organizational tuition assistance programs, FAFSA, the GI Bill, and Pell Grants provide financial aid.
Contact Information
---
3

Hawaiʻi Community College (Hilo)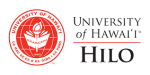 About the School
Hawaii Community College is a two-year public institution that is part of the University of Hawai'i System.
With two campuses, it provides specialized education to roughly 2,000 students in 20 technical and skill-based programs.
Courses Offered
The Associate of Science in Administration Justice is unique to the college.
It endeavors to prepare students for entry-level positions within the criminal justice system.
A comprehensive program that combines coursework in law enforcement and policing with management and administration.
There are also two Certificates: in Homeland Security and as a Criminal Justice Addictions Professional.
An academic foundation is required for a two-year degree.
Students attend 63 credit hours.
The syllabus lists courses in English, math, and natural sciences, such as philosophy.
North Dakota history and the U.S. Constitution are also included in the general studies.
Core classes include:
Administration Justice
Ethics in Public Service
Intelligence Analysis and Statistics
Criminal Law
Policing and Community Relations
Upper-division courses that address crime and addiction and the role of mental health are also part of the curriculum.
Tuition information about FAFSA, scholarships, grants, and the GI Bill is available through the Office of Financial Aid.
Contact Information
---
4

University of Hawai'i at Hilo (Hilo)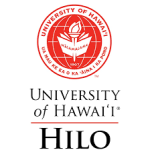 About the School
University of Hawai'i, Hilo campus educates an estimated 2,700 students.
It sits on the central-eastern shore of the 'Big Island' of Hawai'i.
Originally the Hilo Boys School, it was transformed in 1945 as part of the University of Hawai'i system.
One of ten system campuses, the University of Hawai'i – Hilo is considered one of the nation's most diverse universities.
Courses Offered
The criminal justice program is part of the Department of Administration Justice conferring a Bachelor of Science.
The degree intends to strengthen a broad understanding of politics, law, and administrative justice.
The four-year plan can be completed online or on-campus and consists of 120 credit hours.
Foundational coursework, English writing, math, and public speaking, balances various courses in the management and administration of criminal justice.
Core competencies include:
Intro to Admin of Justice
Justice, Power, and Democracy
Global Crime
Public Policy Analysis
Justice and the Environment
Electives include studies into Indigenous Justice, Advocacy, Feminism, and Justice, as well as deep dives into the major political systems of the 21st century.
As a public university, the cost of tuition can be offset through Federal and state aid, organizational scholarships, and grants.
Contact Information
---
5

Honolulu Community College (Honolulu)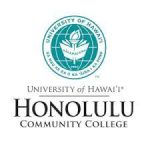 About the School
Honolulu Community College is a public junior college and part of the University of Hawai'i System.
The Honolulu campus provides skills and education within 20 programs to roughly 2,100 students from all over the islands.
Courses Offered
The Associate of Applied Science in Administration Justice comprises 60 credit hours in general education, law, criminology, and administration.
Coursework is divided between in-class and online, depending on availability.
Course credit is also given for basic enforcement or corrections recruit training.
Fundamental courses include:
Community Policing
Evidentiary Procedure
Principles of the HI Justice System
Crime and Delinquency
Introduction to Criminology
Nearly 90% of the university's full-time students are offered some type of financial aid, scholarship, or grant.
Contact Information
---
6

University of Hawaiʻi Maui College (Kahului)
About the School
This campus is situated on the upper eastern coast of the Island of Maui.
The University of Hawai'i Maui College is part of the U of H family.
This 2,000-student, two-year public university provides skill enhancement and foundational training in over 25 fields.
The university offers certificates in culinary arts, media technology, and sustainable management.
It also prepares students with Associate's and Bachelor's degrees.
Courses Offered
The justice pathway at the University of Hawai'i Maui College leads to an Associate of Applied Science in Administration Justice.
Foundational education is key and combines with criminal justice concepts and theories.
The Associate degree consists of approximately 63 credit hours.
Depending on the education level, courses can be taken online or on campus.
Certificates of Achievement, consisting of 33 credit hours in Corrections or Administration, provide skills-based justice education for entry-level positions.
The curriculum of administrative justice studies includes the following:
Introduction to Administration Justice
Criminalistics and Criminal Procedure
Juvenile Justice
Arrest, Search, and Seizure
Economic and Cyber Crime
Credit is given to those who complete police recruit training.
Financial aid through tuition assistance and grants may be helpful to those who qualify, and students are also matched with employment opportunities for tuition offset.
Contact Information
---
Schools Summary Table
Criminal Justice Salary Information
The demand for criminal justice specialists in Hawaii remains high, partly due to its geographical nature.
The state of Hawaii has seven inhabited islands but over 137 atolls and isles within the state's jurisdiction.
Conservative estimates forecast a gain of 9% for trained positions through 2029 -substantially higher than the national average growth of 4%.
Those with a background in criminal and administrative justice have ample opportunity for employment throughout the state.
Positions within the field of criminal justice that are in high demand include law enforcement, courtroom positions such as bailiffs and security, indigenous advocacy, and justice administration.
For those remaining in the Aloha state after college, criminal justice salaries range from $30,000 at entry level to over $120,000 annually.
Honolulu criminal investigator's average salaries range between $50,000 and $150,000 annually.
Annual Salary Range:
| Item | Percent |
| --- | --- |
| $60K | |
| | |
| | |
| | |
| $80K | |
| | |
| | |
| | |
| $88K | |
Average Salary in Hawaii
| City Name | Salary |
| --- | --- |
| Honolulu | $79,723 |
| Hilo | $79,188 |
| Kailua | $79,723 |
| Kaneohe | $79,723 |
| Waipahu | $79,687 |
| Pearl City | $79,723 |
| Ewa Beach | $79,723 |
| Eleele | $79,188 |
| Kahului | $79,188 |
| Anahola | $79,188 |
Regional Salary
| Region | Employed | Avg. Annual Salary | Avg. Hourly Pay | Top 10% Annual Salary | Bottom 10% Annual Salary |
| --- | --- | --- | --- | --- | --- |
| Urban Honolulu, HI | 350 | $121,590 | $58.46 | $154,810 | $94,490 |
* Salary information based on the May 2022 Occupational Employment Statistics (OES) Survey for Detectives and Criminal Investigators, OCC Code 33-3021, BLS.
* Employment conditions in your area may vary.
---
Criminal Justice Schools by State