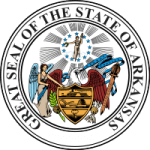 If you have ever imagined yourself in a well-paying career supporting Arkansas area trial attorneys by providing litigation support in law offices and courtrooms, a paralegal career may be the right choice for you.
Follow along in our guide to learn about some of the best paralegal programs in Arkansas!
How to Become a Paralegal in Arkansas
Get Paralegal Education from an Accredited Program
Start your paralegal career by enrolling in an accredited paralegal program that places you on track to entry-level employment and national certification.
The programs below are accredited by well-respected US agencies, and the NorthWest Arkansas Community College program, which operates in partnership with The Arkansas Division of Workforce Services, is approved by the American Bar Association.
Practice Skills Through Hands-On Experience
Not all paralegal programs offer the hands-on component required for students to pass NALA certification.
Paralegal students can gain hands-on experience in the field by applying for and completing paralegal internships, externships, or working in on-campus legal clinics.
Aspiring Arkansas paralegals can gain more on-the-job experience by volunteering for pro bono work or taking on part-time legal jobs.
Take National Certification Exams
While becoming NALA certified is not officially a requirement, paralegals who want to make a career in the field often seek certification to earn professional recognition and a competitive advantage in the legal field.
Earning NALA certification requires sitting for their nationally administered knowledge and skills testing and demonstrating competency in the necessary legal skills areas.
Students who pass NALA certification tests earn the coveted Certified Paralegal (CP) certification.
CP certification shows prospective employers and colleagues that paralegals have completed the education, experience, on-the-job training, and testing requirements it takes for success in the legal field.
Certified Paralegals who earn a few more years of experience in the legal field can return to NALA to request an Advanced Certified Paralegal Certification, which is the top paralegal certification available.
Complete Continuing Legal Education Requirements
CP and ACP certificate holders who want to maintain their credentials are required to complete ongoing continuing legal education requirements periodically.
Certified Paralegals complete CLE to stay on top of local regulatory changes, gain additional skills needed for legal specialties, learn about the latest legal technology and software, and gain new insights on providing litigation support for Arkansas trial attorneys.
Stay on Top of the Latest Paralegal Trends, Laws, Rules, and Regulations, and Access Paralegal Resources by Joining Paralegal Associations
Joining local paralegal associations like the Arkansas Paralegal Association and national associations like the National Association for Legal Assistants or the American Bar Association gives working paralegals access to resources like legal publications, guides, and research materials that can enhance their legal knowledge and career.
Paralegal associations often offer continuing education options for practicing professionals along with providing access to industry-based networking opportunities and paralegal job opportunities.
Best Paralegal Programs in Arkansas
The best paralegal programs in Arkansas give students the substantive, practical, and hands-on legal skills needed to excel as paralegals.
Accredited programs meet the standards for providing paralegal education.
American Bar Association-approved programs meet accreditation standards and the requirements for providing comprehensive legal education.
Follow along to learn about the best paralegal programs Arkansas has to offer aspiring paralegals and working paralegals wanting to supplement their legal education or to prepare for entering law school.
Sponsored Listings
1

Arkansas State University
About the Program
Arkansas State University offers students access to their online Certified Paralegal program.
This online paralegal studies program emphasizes the skills and knowledge required for legal students to pass the Certified Paralegal exam administered by the NALA.
Paralegal studies students who enroll in ASU's online program typically complete their 225 course hour program online within about 12 months.
The program is self-paced and features open enrollment opportunities, making it easy for students to dive in and earn income-producing skills in their own time.
Courses Offered
Fundamentals of the US Legal System
NALA Certification Prep
Litigation Communication Skills
Paralegal in the Legal System
Introduction to Legal Analysis
Legal Writing
Investigation in a Law Office
Introduction to Law Office Administration
Estates and Family Law
Criminal Law
Paralegal Capstone
Program Costs: $2,595.00
Contact Information
---
2

NorthWest Arkansas Community College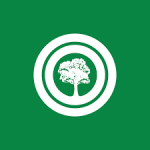 About the Program
NorthWest Arkansas Community College operates its Paralegal Studies program in partnership with the Arkansas Job Link.
The Arkansas Job Link reports that local area paralegals make entry-level salaries that start at around $18.00 an hour.
This accredited program offers grants, scholarships, and loans to qualified Arkansas students who want to begin or continue their paralegal training.
The 61 credit hour program prepares local area students to work in Arkansas law firms, government offices, corporations, health care facilities, and beyond.
They teach students how to draft legal documents, how to communicate with clients and attorneys, and how to carry out effective legal research.
*This program is approved by the American Bar Association
Courses Offered
Introduction to Law
Introduction to Computer Information
History of American People
Legal Research
Legal Writing
Wills, Trusts, and Probates
Civil Litigation
Real Estate Law
Business Organization
Program Costs: $7,700.00 – $12,600.00
Contact Information
---
3

University of Arkansas with Pulaski Technical College

About the Program
The University of Arkansas provides comprehensive paralegal education in partnership with Pulaski College.
They offer two certificate-based programs for paralegals and an Associate of Applied Science in Paralegal Technology degree.
Their AAS in Paralegal Technology degree program comprises 60 credit hours of general education, substantive legal education, and training with opportunities to learn about specialty legal areas like Contract Law, Criminal Justice, and Wills and Probate Law.
U of A's certificate program is accredited by the Higher Learning Commission and offers similar education options for legal studies students who want to complete their education in about half the time.
Their certificate programs require only 15-30 hours to complete.
Courses Offered
Contract Law
Law Office Management with Computer Support
Family Law
Legal Research and Writing
Introduction to Criminal Justice
Bankruptcy Law
Speech Communication
Property Law
Torts
Program Costs: $142.00 – $242.00 per credit hour plus mandatory fees.
Contact Information
---
4

Arkansas Job Link
About the Program
The Arkansas Job Link is a component of the Arkansas Division of Workforce Services.
They have partnered with local colleges and universities to provide education and training skills that allow them to advance in their current legal career or to pursue brand new careers.
Job Link offers an online, in-person, and hybrid paralegal program in partnership with NorthWest Arkansas Community College.
Their paralegal program teaches students the fundamental skills needed to excel as Arkansas paralegals and to ethically support area attorneys in managing documentation, witnesses, and clients with open cases in Arkansas civil and criminal courts.
Students who complete the entire 61-credit hour program will earn an Associate of Applied Sciences in Paralegal Studies.
*This program is approved by the American Bar Association
Courses Offered
Introduction to Law
Legal Research and Writing
Family Law
Legal Technology
Introduction to Computer Information
Ethical Principles for Paralegals
Drafting Legal Documents
Interpreting Legal and Factual Issues
Program Costs: $7,700.00 – $12,600.00
Contact Information
---
5

University of Arkansas at Grantham
About the Program
The University of Arkansas at Grantham has an AAS in Paralegal Studies degree program, which operates completely online.
Their program is designed to teach essential paralegal skills and to help new paralegal students develop foundational legal support knowledge, which they can apply while providing hands-on legal support for Arkansas area attorneys.
UA's online program takes web-based students about 24 months to complete and comprises 60 credit hours of foundational legal knowledge.
Students who take the paralegal training courses at U of A will learn about the best techniques for conducting legal research analysis and how to prepare legal documents and case files for presentation in court.
Courses Offered
Legal Research and Analysis
Interview and Investigating Duties
Document Preparation and Organization
Foundational Paralegal Skills
Program Costs: $295.00 per credit hour.
Contact Information
---
Schools Summary Table
Paralegal Salary Information
If you're wondering how much entry-level paralegals make in Arkansas, online salary reports from Salary.com show that local area legal assistants make well above the national average.
Paralegals in Arkansas bring home just over $61,000 a year on average.
Legal Assistants with more years of substantive experience and on-the-job experience often end up on the higher end of the earnings scale for Arkansas-based paralegals who can make as much as $69,148.00 annually.
Arkansas paralegals who want to increase their earnings potential can enroll in paralegal education courses that lead to certification, gain more substantive experience on the job, or specialize in one of the legal fields where their legal administrative support skills are most in demand.
Annual Salary Range:
| Item | Percent |
| --- | --- |
| $54K | |
| | |
| | |
| | |
| $61K | |
| | |
| | |
| | |
| $69K | |
Average Salary in Arkansas
| City Name | Salary |
| --- | --- |
| Little Rock | $61,934 |
| Fort Smith | $58,586 |
| North Little Rock | $61,934 |
| Fayetteville | $61,102 |
| Jonesboro | $61,685 |
| Pine Bluff | $60,028 |
| Springdale | $61,102 |
| Conway | $61,331 |
| Rogers | $60,740 |
| Hot Springs Village | $61,331 |
Regional Salary
| Region | Employed | Avg. Annual Salary | Avg. Hourly Pay | Top 10% Annual Salary | Bottom 10% Annual Salary |
| --- | --- | --- | --- | --- | --- |
| Fayetteville-Springdale-Rogers, AR-MO | 380 | $73,540 | $35.36 | $83,780 | $31,450 |
| Fort Smith, AR-OK | 110 | $49,080 | $23.6 | $62,880 | $32,010 |
| Jonesboro, AR | 120 | $51,040 | $24.54 | $58,800 | $27,670 |
| Little Rock-North Little Rock-Conway, AR | 1,200 | - NA - | - NA - | - NA - | - NA - |
* Salary information based on the May 2022 Occupational Employment Statistics (OES) Survey for Paralegals and Legal Assistants, OCC Code 23-2011, BLS.
* Employment conditions in your area may vary.
---
In Demand Legal Specialties for Arkansas Paralegals
Goal-oriented paralegal graduates who want to take their careers to the next level can earn legal specialties.
Working in specialized areas of legal practice gives paralegals the opportunity to immerse themselves in litigation support and complex administrative tasks for practicing attorneys.
Paralegals who specialize in one of the areas below can also see a substantial increase in their salaries:
Agricultural and Food Law: Arkansas paralegals working in this area help lawyers focus on legal regulations, policies, and ongoing legal issues related to agriculture, food production, and distribution issues that affect local residents, farmers, and agriculture producers.
Environmental Law: Legal Assistants specializing in this area of law find themselves immersed in legal regulations, policies, and issues surrounding conservation, sustainability, natural environment, public health, and the overall well-being of Arkansas residents.
Family Law: Paralegals help Arkansas families navigate the murky legal waters surrounding divorces, dissolution of marriages, child custody and visitation, child support, spousal support, marital property divisions, and all other legal issues related to marriage and family.
Real Estate Law: Real Estate based paralegals provide courtroom support, litigation support, and other legal support for Arkansas real estate attorneys who handle legal issues related to real estate investments, environmental compliance, taxation, foreclosures, short sales, real estate developments, and quiet title actions.
Paralegal Programs by State