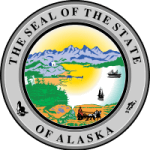 How to Become a Paralegal in Alaska – Step-by-Step
Meet Educational Requirements – Alaska's legal employers will typically require at least an associate's degree in a related field for new paralegals to begin working.
Choose an accredited program offered by a local college, university, or workforce development department to start your paralegal career in Alaska.
Get Practical Experience: Once you've completed the required paralegal education, the next step is to gain practical experience in the field by working with local area employers.
The ABA-approved programs like The University of Alaska at Fairbanks below offer internships and placement assistants for local graduates to flex their paralegal muscles in a real–life setting.
Get Certified by a National Agency: The National Association of Legal Assistants is one of the largest paralegal certification agencies in the United States.
They certify US applicants with the Certified Paralegal CP credential that immediately tells prospective employers and colleagues that the credential holder has met the required substantive, practical, and hands-on requirements for successfully working as an Alaskan paralegal in a variety of legal environments.
Continuing Legal Education: Staying abreast of the latest changes in Alaska's law and politics is an ongoing requirement for paralegals working in Alaska.
Certification agencies may also require certificate holders to complete mandatory continuing legal education in order to keep their certification active.
Paralegal Job Duties in Alaska
Alaska is one of the most beautiful and unique states in the US.
It is home to some of America's most essential natural resources and a larger population of indigenous and Native American residents than many other places around the country.
As such, the job duties of an Alaskan paralegal may drastically differ from the job duties of a paralegal working in LA.
Hands-On Support for Practicing Attorneys
The role of most Alaskan paralegals requires them to complete a variety of daily and ongoing tasks to support lawyers.
They are tasked with the functions of document preparation, case management, interviewing witnesses and clients, managing case files, and becoming well-versed in Alaska's dual laws while providing support for rural and dispersed clients that include a thriving indigenous population.
Remote Work is Common
Alaska's vast landscape, daylight hours, and harsh weather can sometimes make it impossible to provide legal support for attorneys and clients face-to-face.
This means that Alaska's paralegals may spend the majority of their time virtually consulting with clients and providing support for attorneys, law firms, and local corporations under the supervision of a licensed attorney using remotely connected technology and services.
Heavily Dispersed Work Environments
Paralegals in Alaska must be prepared to work in a variety of dispersed environments due to the layout of the land.
They may find themselves taking a few days to reach remote locations and spend time providing legal services on-site, as the trek between locations can be prohibitive due to distance and weather.
Offer Legal Support for Solo Practitioners
Local area paralegals may find themselves strapping on their snowshoes to provide hands-on support for dispersed solo legal practitioners due to the vast nature of Alaska, where many legal offices are located in rural and out-of-the-way areas.
Legal Support for Native American Tribes and Governments
Alaskan paralegals who choose to specialize in Native American Law and Tribal Government often find themselves providing legal support and advice for attorneys and tribe leaders fighting for the rights of indigenous peoples and Native Americans living in the region.
Best Paralegal Programs in Alaska
The American Bar Association currently lists the two University of Alaska paralegal programs on their list of recommended programs.
Sponsored Listings
1

University of Alaska at Anchorage
About the Program
Alaska area students who take classes at the University of Alaska at Anchorage can earn a variety of different paralegal certificates and degrees.
The University of Alaska's education system offers an Associate of Applied Science, a Bachelor of Arts degree in Paralegal Studies, a Paralegal Studies Certificate, and a Minor in Paralegal Studies.
Their variety of educational offerings makes it possible for aspiring paralegals to begin or complete their education using one of the available pathways offered by UAA.
Students will learn the substantive, practical, and technology skills needed to work as Alaska paralegals and also be prepared to pass career-boosting national certification exams, which most legal employers prefer.
Courses Offered
Introduction to Law
Civil Procedure and Pretrial Practice
Trial and Advanced Litigation Processes
Professional Writing
Advanced Technical Writing
Criminal Law: Murder, Robbery, and Other Crimes
Torts: Law of Injury, Death, and Consumer Protection
The Courts
Constitutional Law
Program Costs: $234.00 – $800.00 per credit hour
Contact Information
Address: 3211 Providence Drive, Anchorage, Alaska - 99508
Phone: 907-786-1810
Website: Visit School Website
---
2

University of Alaska at Fairbanks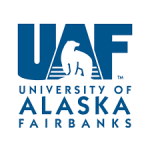 About the Program
The University of Alaska at Fairbanks provides students with the legal and technological foundations needed to support attorneys in America's courtrooms.
Their specialized paralegal program also includes a practical component where students participate in a 150-hour internship, applying their newly acquired skills in the real world.
UAF's program offers a primarily online format that includes nine hours of required synchronous instruction.
Students who take paralegal studies at the University of Alaska's Fairbanks campus retrieve their coursework, classes, assignments, and lectures via a web-based format with live video conferencing features.
This program recommends their ABA-approved program for new paralegals entering the field and practicing paralegals who want to improve their skills and get ready for national certification with top agencies.
Students who complete UAA's 60-credit hour online paralegal studies program will earn an Associate of Applied Sciences degree.
Courses Offered
General Education Courses
Introduction to Justice
Introduction to Paralegal Studies
Practicing Paralegal Skills
Family Law
Legal Research and Writing for Paralegals
Legal Technology
Advanced Legal Writing
Civil Procedure
Torts
Probate Law
Contracts and Real Property
Criminal Law
Program Costs: $7,248.00 – $21,384.00 per semester
Contact Information
Address: 604 Barnette Street, Fairbanks, Alaska - 99701
Phone: 907-455-2835
Website: Visit School Website
---
3

Charter College

About the Program
Charter College is one of the few paralegal studies programs available in Alaska.
They offer paralegal education in a web-based format where students can earn their AAS degree in paralegal studies online.
Their program prepares students for roles as entry-level paralegals in a variety of local government, law firms, and corporate legal departments.
They teach students foundational knowledge and skills, which include learning how to follow established rules, laws, and ethical practices while working as a paralegal in Alaska.
Paralegal students at Charter College also learn how to conduct legal research using the latest legal technology like Westlaw and apply critical thinking skills to prepare documents, manage case files, and interview witnesses and clients for court appearances.
Most students can complete this fully online program within 15 months.
Courses Offered
The US Legal System
Civil Litigation
Criminal Law
Business Law and Ethics
Program Costs: $330.00 – $375.00 per credit hour plus supplies and fees.
Contact Information
Address: 2221 East Northern Lights Boulevard #120, Anchorage, Alaska - 99598
Phone: 907-277-1000
Website: Visit School Website
---
Schools Summary Table
Paralegal Salary Information
Annual Salary Range:
| Item | Percent |
| --- | --- |
| $64K | |
| | |
| | |
| | |
| $73K | |
| | |
| | |
| | |
| $82K | |
Average Salary in Alaska
| City Name | Salary |
| --- | --- |
| Anchorage | $99,853 |
| Juneau | $98,964 |
| Fairbanks | $99,440 |
| Sitka | $97,617 |
| Ketchikan | $97,617 |
| Kenai | $98,506 |
| Kodiak | $98,506 |
| Bethel | $98,506 |
| Wasilla | $98,506 |
| Barrow | $98,093 |
Regional Salary
| Region | Employed | Avg. Annual Salary | Avg. Hourly Pay | Top 10% Annual Salary | Bottom 10% Annual Salary |
| --- | --- | --- | --- | --- | --- |
| Anchorage, AK | 490 | $63,510 | $30.53 | $94,910 | $42,840 |
| Fairbanks, AK | 80 | $63,740 | $30.64 | $90,750 | $44,020 |
* Salary information based on the May 2022 Occupational Employment Statistics (OES) Survey for Paralegals and Legal Assistants, OCC Code 23-2011, BLS.
* Employment conditions in your area may vary.
---
High Demand Legal Specialties for Alaska Paralegals
Did you know that the demand for paralegals can vary by state or region?
Paralegals in Alaska have the unique opportunity to practice in-demand legal specialties that are desperately seeking new legal assistants.
Following are a few areas where Alaska paralegals are in high demand.
Natural Resources and Environmental Law
Alaska is rich in natural resources, which include oil, gas, and fisheries.
As such, paralegals with expertise in these areas can find ample opportunities for working in law firms, government offices, and corporate legal departments that need help with natural and environmental law practices.
Native American and Indigenous Law
Alaska has a large population of indigenous peoples and Native Americans, Along with a vast wealth of natural resources.
A large Native American population means that skilled paralegals can find work in tribal governments, courts, and other local organizations that specialize in Native American legal issues.
Common legal issues that arise in this area include tribal sovereignty, land and usage rights, and cultural preservation.
Real Estate and Property Law
The State of Alaska is in line with the rest of the US when it comes to having a high demand for legal specialists in the areas of Real Estate and Property Law.
The state's unique landscape, climate, and host of rural and remote properties drive an ongoing need for licensed attorneys and highly skilled paralegals who support them with property transactions, land use permits, and resolving ongoing property disputes.
Little Know Facts About Working as a Paralegal in Alaska
Paralegals in Alaska Can Earn High Salaries for Their Efforts
Online salary reports from Indeed show Alaska's paralegals earning just over $55,000.00 annually, which is in line with the national average for this career.
However, paralegals with certifications, years of experience in the field, and those who specialize report making as much as $76 156.00 per year or more.
Alaska Paralegals Often Work in a Variety of Rural and Remote Environments
Alaska's vast and disbursed landscape makes it likely that many of its paralegals will find themselves working in rural and remote areas, which means that access to legal services and support is limited.
Working in such a widely dispersed landscape means that Alaska's paralegals can find themselves with a diverse range of cases and clients and often offer legal support and advice to indigenous communities seeking help.
Alaska Has More Than One Legal System in Place
Many new paralegals need to be made aware that Alaska operates under a dual legal system, which means they may find themselves working with both Alaska state law and federal law systems depending on which cases they are assigned to handle.
Longer Daylight Hours Can Severely Impact Paralegal Work Schedules
People who aren't Alaska natives may be unaware that some months of the year experience long periods of daylight hours and night hours.
New paralegals will have to learn to adjust their work schedules to accommodate Alaska's unique daylight phenomena.
Isolated Legal Communities Are the Norm in Alaska
The landscape of Alaska and its unique daylight phenomena mean that many legal workers band together to form tight-knit, isolated communities as they fight for the rights of their friends, families, and coworkers.
This dispersed environment lends more significant importance to legal networking and collaborating activities amongst small groups of distributed legal workers in the state.
Paralegal Programs by State