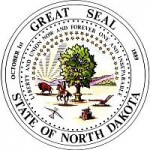 A career in paralegal studies is exciting, offering financial stability and opportunities for lifelong professional development.
Most law careers require years of studying in expensive programs.
Luckily, there are other entry-level positions in the legal profession.
Paralegals are not just assistants.
These professionals are vital members of every legal team.
Paralegals routinely help attorneys prepare for hearings, trials, and corporate meetings.
But they can also investigate and gather the facts of a case, take statements, hear affidavits, and prepare court documents and exhibits for trial.
North Dakota paralegals work in law firms, non-profit organizations, small businesses, legal aid, corporate environments, and government offices.
There are only a few university degree programs for legal assistants or paralegals within North Dakota.
These colleges do not offer paralegal certificates.
However, there are several nationally recognized online paralegal programs better suited to a busy life.
So, if you are meticulous and thrive on challenges, starting a career as a certified paralegal is an excellent option.
Sponsored Listings
1

Bismarck State College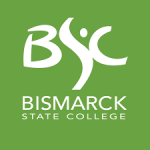 About the School
Bismarck State College (BSC) is the third-largest college in North Dakota serving roughly 4,000 students.
Its main campus is located in Bismarck and offers over 35 technical and vocational pathways.
The university's legal assistant program is part of an Associate of Applied Science (AAS) degree emphasizing legal studies.
This program can be completed online or as a hybrid degree on the main campus.
It is intended to prepare students to pursue a career in legal support.
Courses Offered
The two-year degree pathway is part of the college's Criminal Justice Department and requires the completion of 63 credit hours.
Basic English, writing, math, and natural science courses provide an academic foundation.
The degree focuses on basic tenets of law and legal office management skills and procedures.
Areas of study include: 
Introduction to Criminal Justice
Criminal Law
Legal Research and Writing
Business Law
Students must complete an internship in a local law office or a cooperative education program.
Contact Information
---
2

University of North Dakota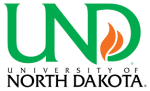 About the School
The University of North Dakota was formed in 2013 when the public senior military college of North Georgia College & State University merged with Gainsville State College.
The new institution, located in Grand Forks, serves roughly 18,000 students in undergraduate and graduate studies.
The UND Law School, an ABA-approved program, has been consistently ranked in the top 25 law schools in the nation.
However, the University of North Dakota (UND) legal assistant tract, while not American Bar Association (ABA) approved for paralegal studies, is highly regarded.
It has also crafted a unique hybrid law program, the 3+3 combined degree.
This pathway allows students to combine studies of a Bachelor's degree and a Juris Doctorate (JD) into a six-year program.
Courses Offered
The university offers an interdisciplinary Minor in legal studies.
It requires 21 credit hours of general instruction balancing courses in criminal justice and political science with philosophy and psychology.
The program also requires core competencies:
Criminal Law
Psychology and Law
Law and Society
Philosophy of Law
Introduction to Law and Legal Studies
Contact Information
---
3

Rasmussen University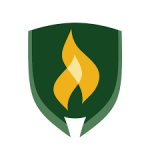 About the School
Rasmussen University offers professional certificates and associate, undergraduate, and graduate degree programs.
It is home to roughly 750 students at its Fargo, North Dakota campus. Rasmussen University also has 21 other locations nationwide.
Courses Offered
Part of the School of Justice Studies, Rasmussen University offers an 18-month online program for its Associate's degree (AAS) in Paralegal Studies.
One of the final requirements for graduation is a supervised internship with an approved law office.
Rasmussen University's programs focus on legal theory and analysis and building practical skills such as drafting legal documents, research, and litigation support.
However, to complete the degree, a comprehensive academic foundation is required.
The syllabus lists courses in English, math, and natural sciences such as philosophy.
Core legal competencies include:
Civil Law and
Courtroom Procedure
Law office management
Legal Writing and Ethics
Evidence gathering and interviewing
Courses on legal research and document preparation are also part of the syllabus.
The program also provides preparation assistance to sit for the National Certified Legal Assistant and Certified Paralegal exam (CLA/CP).
Tuition assistance, grants, and corporate tuition programs are available. Rasmussen University also accepts military benefits and the GI Bill.
Contact Information
---
4

Liberty University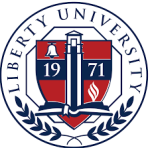 About the School
As a non-profit Christian university, Liberty focuses on equipping professionals with the skills and knowledge needed to succeed.
Liberty University provides Associate, Bachelor, Master, and Doctoral level education, both online and on its main campus in Lynchburg, Virginia. Currently, roughly 50,000 students are enrolled.
Courses Offered
The Bachelor of Science in Paralegal Studies and a Certificate in Paralegal Studies are available online.
Courses are taught in an 8-week format by experienced professionals and international faculty.
Core law competencies for both programs include:
Bankruptcy law
Legal theory and jurisprudence
Court procedure and practical skills
Legal research and writing
Principles of negotiation
Over 80% of applicants qualify for tuition assistance and grants.
Liberty University also recognizes corporate tuition programs and military education benefits such as the GI Bill.
Other financial aid and payment options are also available.
Contact Information
---
5

CLS by BARBRI
About the School
As an education partner with over 150 colleges and universities, BARBRI facilitates enrollment and course management of high-quality online paralegal training programs with flexible year-round enrollment.
They also offer continuing education and professional development courses.
Courses Offered
A Paralegal Certificate consists of 14 weeks of instruction.
These programs are available in text-only, self-directed, or live lecture programs.
All coursework is reviewed and taught by legal experts with real-world experience.
Introductory paralegal courses include:
Legal Terminology, Ethics, and Litigation
Introduction to the Evidentiary Process
Legal Research
Law Management
Legal Writing
Financial aid and payment plans are available.
Contact Information
---
Schools Summary Table
Paralegal Salary Information
The demand for paralegals and legal assistants in North Dakota is growing.
Conservative estimates forecast a gain of 12% for these entry-level and supportive positions through 2030.
This is substantially higher than the national average growth of 4%.
Once trained and certified, a paralegal professional can work in most states and legal specialties.
But for those remaining in the Peace Garden State, a Certified Paralegal's salary ranges from $51,000 to $81,000 annually.
If highly trained with a legal specialization such as Tribal Law or Federal Law, Legal Assistants can expect to earn over $100,000 annually.
Annual Salary Range:
| Item | Percent |
| --- | --- |
| $57K | |
| | |
| | |
| | |
| $64K | |
| | |
| | |
| | |
| $72K | |
Average Salary in North Dakota
| City Name | Salary |
| --- | --- |
| Fargo | $62,926 |
| Bismarck | $65,474 |
| Grand Forks | $60,236 |
| Minot | $64,468 |
| Mandan | $65,474 |
| Dickinson | $64,468 |
| Jamestown | $63,194 |
| West Fargo | $62,926 |
| Williston | $64,468 |
| Wahpeton | $61,919 |
Regional Salary
| Region | Employed | Avg. Annual Salary | Avg. Hourly Pay | Top 10% Annual Salary | Bottom 10% Annual Salary |
| --- | --- | --- | --- | --- | --- |
| Bismarck, ND | 170 | $54,690 | $26.29 | $78,630 | $39,440 |
| Fargo, ND-MN | 210 | $56,110 | $26.98 | $78,350 | $38,990 |
| Grand Forks, ND-MN | 70 | $49,380 | $23.74 | $71,400 | $35,490 |
* Salary information based on the May 2022 Occupational Employment Statistics (OES) Survey for Paralegals and Legal Assistants, OCC Code 23-2011, BLS.
* Employment conditions in your area may vary.
---
Paralegal Programs by State