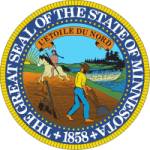 As you pursue a career as a paralegal in Minnesota, there are several pathways to your goal.
You can earn a certificate in paralegal studies or go for a two-year or four-year degree program.
Whether you want an associate of science degree or are planning to attend law school in the future, here are some great places to get started with school in MN for paralegals.
Sponsored Listings
1

Winona State University
Legal Studies and Paralegal Certificate
Legal Studies Major and Minor with Bachelor's Degree
At Winona State University in Winona, MN, there are a few pathways for paralegals.
Start your journey for employment as a paralegal with a certificate.
Continue to earn a bachelor's degree in paralegal studies that prepares you for law school.
To major in legal studies or minor in this subject area, take courses that lead to a legal studies education.
The legal studies and paralegal certificate from Winona State University requires 22 credits.
You do not have to have a degree to qualify, but you must have at least a 2.0 GPA.
The paralegal program at Winona State University was the first one the American Bar Association approved for Minnesota.
Along with training in the field of law and legal assisting, you also gain the tools you need to pass ABA certification exams.
Contact Information
---
2

Hamline University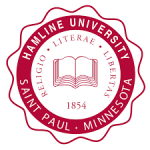 Paralegal Certificate
Bachelor of Arts in Legal Studies
Master in the Study of Law for Paralegals
Get a strong foothold in education as a paralegal at Hamline University.
This is the school for paralegals in Minnesota who want to earn a master's degree in law for paralegals.
Whether you want to earn a paralegal certificate and start work immediately or you plan to get a master's degree, start with Hamline University.
A master's degree in the study of law for paralegals is the highest level of training and education achievable for a paralegal.
With this level of training, you are ready to pursue any job and work with almost any legal professional.
The certificate program is 100 percent online, while the degrees are offered in the traditional classroom setting at the school's Saint Paul, MN campus.
Contact Information
---
3

North Hennepin Community College
Paralegal Studies Certificate
Students can get a paralegal studies certificate at North Hennepin Community College in Brooklyn Park, MN.
The program is entirely online, but you must already have an associate's or bachelor's degree to qualify.
For this paralegal studies certificate, courses can be finished in less than one year upon starting the program.
You will need to spend three semesters in class to graduate.
The tuition costs $210.42 a credit for in-person coursework and $220.10 for fully online classes.
The online paralegal studies certificate is a nine-semester credit-long class.
Expect to pay around $1,980 for the total course.
Contact Information
---
4

Anoka Technical College
Certificate in Paralegal Studies
Associate of Applied Science in Legal Office Specialist
At Anoka Technical College in Anoka, MN, students interested in becoming paralegals have a few routes.
Choose to earn a certificate in paralegal studies in a 100 percent online format.
This course takes 12 months and covers 225 course hours.
In addition, you will need to pay $2,495 for tuition for the program.
You can also get an associate of applied science as a legal office specialist.
This is a specialization for someone who wants to work as a paralegal.
You can have the background and skills necessary for working in law offices and courthouses.
With an AAS degree in legal office specialist, you earn 60 credit courses in this major along with 15 general education credits.
Contact Information
---
5

Inver Hills Community College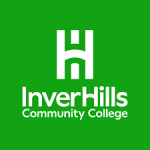 Certificate in Paralegal Studies
Paralegal Associate of Science
Inver Hills Community College has been an ABA-approved program since the 1970s.
Located in Inver Grove Heights, MN, this two-year school trains students in a variety of paralegal topics.
Select the shorter certificate route to earn a paralegal studies education if you already have a degree.
If you want a traditional degree, go with the paralegal associate of science track.
At Inver Hills Community College, students can spend 18 months in a professional certificate course as a paralegal.
The other option is the two-year plan to earn an associate's degree in paralegal studies.
This is the route to take if you hope to pursue a master's degree as a paralegal or advance your law studies.
The school also focuses on the internship component.
Worked in the public as a paralegal as an intern at Inver Hills Community College in MN.
This free training and on-the-job experience will satisfy most employers who want to see a work history on a resume.
You also get an opportunity to find future employers by interning at various law offices.
Find out where you want to work when you graduate by preparing for an internship while in college.
Contact Information
---
6

Lake Superior College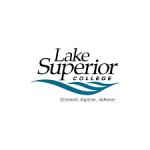 Certificate in Paralegal Studies
Associate of Science in Paralegal Studies
Associate of Applied Science in Paralegal Studies
As the land of 10,000 lakes, Minnesota is also home to Lake Superior College.
At Lake Superior College in Duluth, MN, students can graduate with a certificate as a professional paralegal.
You can also go to school for two years and earn a college degree.
Get an education as a paralegal with an associate of science (AS) or associate of applied science (AAS) degree.
These two-year associate's degrees allow you to gain a general education outside of law.
What is the difference between the associate of science and applied science degrees?
If you have earned an applied science degree, you will have an internship aspect to the course.
You are going to work hands-on in the field of paralegal studies as part of your graduation requirements.
An associate of science degree strictly focuses on theories, concepts, and skills related to the field.
To choose the best pathway for your career goals, speak with an academic advisor at Lake Superior College.
Contact Information
---
7

Rasmussen College – Minnesota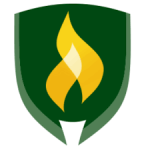 Certificate in Paralegal Studies
Paralegal Associate Degree
At Rasmussen College in Minnesota, students can excel in training as a paralegal.
Rasmussen College has several campus locations for students who are interested in going to school here.
Along with locations outside of Minnesota, there are several locations including at Bloomington, where the Mall of America is located.
This school has two courses to success.
Choose from the certificate in paralegal studies and the online associate degree in paralegal.
The certificate course takes only 18 months to complete.
All coursework is done online.
In less than two years, earn an associate's degree that typically requires two years of school.
In addition, this is one of the more affordable program options.
Study to be a paralegal for only $149, and this includes training for a certification exam.
Contact Information
---
8

South Central College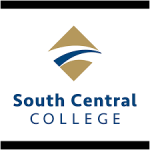 Certificate in Paralegal Studies
Located in North Mankato, MN, South Central College prepares students for a career in paralegal with a certificate program.
Learn everything you need to exceed expectations in the courtroom with this 100 percent online training course.
Graduates are fully ready to sit for the National Association of Legal Assistants (NALA) board exam.
This leads to certification as a paralegal and eventual licensing when you pass the board exam for certified paralegals.
The training is self-paced, and you can begin at any time.
Once you graduate with a certificate in paralegal studies, you also receive a voucher to redeem for the NALA certification exam for CPs.
As for the tuition, the total cost for this training for paralegals is $2,695.
This covers materials, books, tuition, and fees for the program.
Students have 12 months to finish the course, which is entirely online.
Contact Information
---
Schools Summary Table
Paralegal Salary Information
In Minnesota, the average salary for a paralegal is between $36,000 and $71,000 a year.
You can earn an average hourly wage of $24.51 with this training.
In addition, a paralegal in Minnesota can earn up to $80,251 a year as a top earner of the top 90th percentile of employees.
The average salary for the 75th percentile in MN is $66,600 a year.
Compare this to the salary for paralegals living in Florida, earning anywhere from $30,000 to $68,000 annually.
This is based on the average salary of $46,000 for a FL paralegal.
Paralegals working in Delaware bring home about $48,840 a year, compared to Arizona paralegals who make $74,900 annually.
In the US at large, paralegals are earning a salary of between $59,330 and $119,420 a year.
You can see that moving around the US will not be a problem if you are a paralegal.
You will have the skills needed to work in any state when you start your training in Minnesota.
The training and programs available allow you to be legally certified for employment.
You can also gain licensure and start freelancing as a paralegal with these school diplomas, degrees, and certificates.
Annual Salary Range:
| Item | Percent |
| --- | --- |
| $60K | |
| | |
| | |
| | |
| $68K | |
| | |
| | |
| | |
| $77K | |
Average Salary in Minnesota
| City Name | Salary |
| --- | --- |
| Minneapolis | $71,249 |
| St. Paul | $71,249 |
| Duluth | $64,033 |
| Rochester | $67,043 |
| Brownton | $67,093 |
| Browns Valley | $61,740 |
| Plummer | $59,058 |
| Elkton | $66,441 |
| Cottage Grove | $70,808 |
| Burnsville | $71,049 |
Regional Salary
| Region | Employed | Avg. Annual Salary | Avg. Hourly Pay | Top 10% Annual Salary | Bottom 10% Annual Salary |
| --- | --- | --- | --- | --- | --- |
| Duluth, MN-WI | 120 | $57,000 | $27.4 | $76,840 | $36,930 |
| Mankato-North Mankato, MN | 70 | $58,630 | $28.19 | $72,120 | $46,670 |
| Minneapolis-St. Paul-Bloomington, MN-WI | 5,120 | $64,590 | $31.05 | $98,360 | $39,790 |
| Rochester, MN | 150 | $58,020 | $27.9 | $80,450 | $38,600 |
| St. Cloud, MN | 160 | $57,630 | $27.71 | $77,980 | $37,690 |
* Salary information based on the May 2022 Occupational Employment Statistics (OES) Survey for Paralegals and Legal Assistants, OCC Code 23-2011, BLS.
* Employment conditions in your area may vary.
---
Paralegal Programs by State