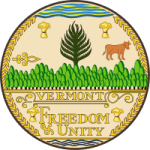 If you're looking to become a paralegal in Vermont, you'll want to choose a program that will give you the skills and knowledge you need to succeed in this in-demand field.
In this article, we'll take a look at some of the best paralegal programs in Vermont so you can make an informed decision about which program is right for you.
We'll consider factors such as the program's accreditation, curriculum, faculty, and job placement rates.
We'll also provide some tips on how to choose the right paralegal program for you.
So whether you're just starting your research or you're ready to apply to a program, read on for our guide to the best paralegal programs in Vermont!
What is a Paralegal?
A paralegal is a legal helper who works side by side with attorneys.
They carry out some of the same tasks and duties as lawyers under the supervision of licensed practicing professionals.
They help clients and lawyers complete legal paperwork, organize case files, conduct legal analysis, and interview witnesses for court appearances and depositions.
Vermont Paralegal Job Duties
The job duties of paralegals involve a myriad of daily tasks carried out in support of attorneys.
Following are a few more examples of what they do:
Conducting Legal Research
Document Preparation
Case File Organization
Client Communication
Appointment Scheduling
Drafting Correspondence
Initiating Legal Filings and Motions
Trial Preparation Assistance
Implement Legal and Ethical Standards for Paralegals
Administrative Tasks
How to Become a Paralegal in Vermont
Aspiring paralegals in Vermont have a few different routes they can take to become professionals working in the field.
Most Vermont paralegals will need to have at least a high school diploma and be able to pass a criminal background check and drug screen.
Vermont legal employers, like most other legal employers in the US, prefer to hire paralegals with experience, education, and certification.
Experience
Paralegals can learn about the fundamentals of working for legal professionals through years of hands-on experience.
Most certification programs will require proof of 5-7 years of substantive work experience in courtrooms, law offices, corporate legal departments, and other legal institutions before allowing students to sit for national certification exams to earn the Certified Paralegal – CP credential.
Education
The most common route for Vermont paralegals to take to enter the field is to get training from American Bar Association-approved programs and certification prep-based training.
Paralegals who complete accredited training programs gain the knowledge and skills needed to work as entry-level paralegals and pass the required knowledge and skills exams administered by the National Association of Legal Associates to earn their credentials.
Certification
Earning CP certification from NALA is the goal of most new paralegals.
This highly sought-after credential immediately shows employers and other legal professionals that paralegals have gained the required substantive, fundamental, and practical knowledge necessary to work in the field.
Who Certifies Vermont Paralegals?
The National Association of Legal Assistants – NALA issues the Certified Paralegal – CP credential.
Best Paralegal Programs in Vermont
The American Bar Association accredits paralegal programs in Vermont, which leads students to local, state, and national accreditation opportunities.
Vermont's best paralegal programs teach students the skills needed to work alongside attorneys and other legal professionals within the American legal system.
The paralegal programs below offer in-person and online learning options and unique advising opportunities.
These programs give students the opportunity to immerse themselves in the legal environment before deciding to start a legal career in Vermont.
What Courses Are in a Vermont Paralegal Training Program?
Paralegal in the Legal System
Students who take courses like these gain an in-depth understanding of the paralegal role.
This course teaches the fundamentals of document preparation, legal research, and case management.
Paralegal Employment
Finding work as a paralegal in Vermont is less complicated for students who take paralegal employment classes that teach them how to create paralegal resumes, prepare for interviews, and develop networking opportunities by joining local, state, and national paralegal organizations that offer education, training, and support for paralegals.
Legal Terminology
Understanding key legal terms and vocabulary is essential for Vermont paralegals.
Legal Terminology courses teach students relevant terms to communicate with clients, attorneys, judges, and other legal professionals in a spoken and written format.
Students who take legal terminology classes learn how to understand the complicated language found in legal documents and how to interpret legal language related to statutes, contracts, and court proceedings.
The US Court System
New paralegals must understand the inner workings and processes of the US court system before becoming eligible to work as paralegals that provide hands-on support for licensed attorneys.
Criminal Law
Students who take this paralegal education course learn about the laws, rules, and regulations governing criminal offenses and procedures. Instructors will teach students how to analyze the elements of crime criminal defense and how to understand the constitutional rights of defendants.
Legal Interviewing
Interviewing clients, witnesses, and other key parties involved in court cases is a critical part of a paralegal's job.
Legal interviewing courses teach students how to gather crucial information from clients, witnesses, and legal experts testifying in court cases.
Many legal interviewing classes provide practical exercises that simulate courtroom settings and attorney-client interactions as a guide for how to conduct their interviews as working professionals.
The courses listed above provide a glimpse into what today's paralegals can expect to learn when enrolling in certification-based paralegal training courses.
Paralegal Specializations
Intellectual Property Law: Paralegals who specialize in intellectual property law can see their salaries increase as they provide support for legal professionals and clients in the areas of patents, trademarks, and copyrights.
Corporate Law: Specializing in corporate law and helping clients and attorneys interpret contracts, mergers, acquisitions, securities, and corporate governance can be a rewarding career that earns Vermont paralegals higher pay.
Healthcare Law: The American healthcare system is ever-changing and rapidly introducing the use of technology into its framework.
Paralegals who specialize in medical records, compliance, and healthcare litigation can see their salaries skyrocket as they provide much-needed legal and administrative support for Vermont area attorneys.
Real Estate Law: Understanding the essential legal elements involved in US real estate transactions can earn paralegals a salary well above the average.
Paralegals who specialize in this area know about managing property transactions, real estate contracts, title searches, and other real estate-related transactions.
Environmental Law: Following legal regulations and procedures designed to protect the environment is one of the key job duties of paralegals who specialize in environmental law.
This legal area emphasizes environmental regulatory and compliance issues.
Sponsored Listings
1

Vermont State University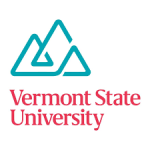 About the Program
Vermont State University offers its Certified Paralegal program online in conjunction with Ed2Go.
Their certification-based training program follows a track that prepares students to sit for national paralegal certification upon completion.
This online course gives students twelve months to complete 225 hours of instruction at their own pace.
Students who take Vermont State University's paralegal program will learn the skills needed to conduct legal research, draft legal documents, and support American attorneys in US courtrooms.
Courses Offered
Fundamentals of the Legal System
NALA Certification Prep
Litigation and Communication Skills
Paralegal in the Legal System
Regulations of Paralegals
Introduction to the Legal System
Investigation in a Law Office
Legal Research 10
Program Costs: $2,495.00
Contact Information
---
2

The University of Vermont

About the Program
The University of Vermont's Department of Political Science's Pre-Law program readies legal students for a variety of careers in the field.
Paralegal students can get pre-law advisement at UV to learn what courses to take on their pathway to legal certification and learn to work as administrative support assistants for America's attorneys.
Their program features immersive mock trials that give students the feeling of being in an actual courtroom and the opportunity to implement skills learned during legal training.
UV's program is a gateway to other legal programs and follows a pre-law track that prepares students for entry-level legal careers and continuing their education in law school.
Program Costs: Please contact the program advisor for current program costs and fees.
Contact Information
---
3

Vermont Technical College
About the Program
Acting and prospective paralegals in Vermont who want to prepare for NALA certification testing can take classes at Vermont Technical College.
VTC offers an online paralegal program that teaches students fundamental skills like legal research and analysis, legal interviewing, and other legal skills needed to pass national paralegal certification tests and to work as entry-level assistants in the field.
Their online program operates in partnership with the University of Vermont and has no prerequisite requirements for entry.
Courses Offered
Paralegal Employment
Attorney and Paralegal Ethics
Introduction to Legal Analysis
Regulation of Paralegal
Legal Interviewing
Legal Research
Legal Writing
Paralegal in the Legal System
Litigation Management
Program Costs: $2,695.00
Contact Information
---
4

Champlain College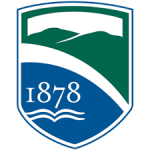 About the Program
Champlain College presents prospective paralegals with the opportunity to complete pre-law studies and gain a foundational understanding of the legal field in its undergraduate law program.
CC offers a three-year and four-year bachelor's degree that trains students on the fundamentals required to work entry-level legal jobs and the foundational knowledge needed to continue their education in law school.
They offer a Bachelor of Science degree where students learn about the American legal system, criminal law, and government from experienced legal professionals.
Courses Offered
Civil Procedure
Property Law
Constitutional Law
Criminal Law
Wills, Trusts, and Estates
Evidence
Business Organizations
Law Externships
Program Costs: $42,984.00
Contact Information
---
Schools Summary Table
Paralegal Salary Information
Online salary sources from Indeed show that Vermont area paralegals make between $40,000.00 and $50,000.00 annually, with the average salary around $44,454.00.
On the low end, entry-level paralegals in Vermont make just under $40,000.00.
The highest-paid paralegals in Vermont can make as much as $50,000.00 or more, depending on their chosen legal specialties.
Paralegals in Vermont can increase their annual salaries by working for larger employers, getting formal paralegal education from American Bar Association-accredited schools, and passing national certification exams.
Annual Salary Range:
| Item | Percent |
| --- | --- |
| $57K | |
| | |
| | |
| | |
| $64K | |
| | |
| | |
| | |
| $73K | |
Average Salary in Vermont
| City Name | Salary |
| --- | --- |
| Burlington | $66,178 |
| Essex | $66,178 |
| Rutland | $66,638 |
| Colchester | $66,178 |
| South Burlington | $66,178 |
| Bennington | $67,822 |
| Brattleboro | $68,135 |
| Hartford | $68,358 |
| Milton | $66,138 |
| Barre | $65,574 |
Regional Salary
| Region | Employed | Avg. Annual Salary | Avg. Hourly Pay | Top 10% Annual Salary | Bottom 10% Annual Salary |
| --- | --- | --- | --- | --- | --- |
| Burlington-South Burlington, VT | 290 | $62,400 | $30 | $78,590 | $49,680 |
* Salary information based on the May 2022 Occupational Employment Statistics (OES) Survey for Paralegals and Legal Assistants, OCC Code 23-2011, BLS.
* Employment conditions in your area may vary.
---
Paralegal Programs by State