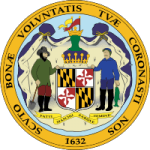 If you've been thinking of embarking on an exhilarating journey into the world of law where every case is a puzzle waiting to be solved and justice is the ultimate reward – you may want to consider becoming a paralegal in Maryland.
Today's paralegals help Maryland attorneys, judges, and other legal professionals implement law and order in America's courtrooms.
The profession is ideal for prospective legal assistants with a knack for research, a passion for justice, and a willingness to play a pivotal role in the outcomes of cases passing through the American justice system.
Getting the proper education is essential before diving into this exciting world of legal intrigue.
Below, we take a deep dive into the paralegal profession to provide information on the job role, salaries, and some of the best Paralegal programs in Maryland.
Maryland Paralegal Job Duties
Maryland Paralegals are detail-oriented legal professionals who support the efforts of America's attorneys in private law firms, courtrooms, and corporate legal departments.
Their multi-faceted role involves face-to-face contact with clients for interviewing, analyzing, and drafting legal documents and tons of legal research that can make a difference in the outcomes of court cases, changing the lives of people seeking justice.
Key Responsibilities of Paralegals
Legal Research: Maryland paralegals require the skills and drive to conduct in-depth legal research by diving into the intricacies of cases, statutes, and regulations to help lawyers support their arguments.
Document Preparation: Legal assistants draft, proofread, and edit legal documents. They must have the required education and skills to analyze, review, and complete pleadings, contracts, briefs, and motions while ensuring accuracy to prevent snags or delays during the legal process.
Case Management: Maryland attorneys rely heavily on the skills of certified paralegals to organize and manage their legal caseloads as they collect and analyze client files to support their arguments in court.
Learn more about the duties of paralegals in campus-based and online paralegal programs listed in the guide below.
Maryland Paralegal Certifications
While Maryland doesn't officially require its paralegals to become certified, employers and the Maryland Association of Paralegals highly recommend it.
Certified Paralegal – CP
Certified Paralegals have demonstrated consistent knowledge and skills to educators and employers.
Upon completing a paralegal training program and passing the CP test issued by the National Association of Legal Assistants, they can earn the highly coveted CP designation.
Advanced Certified Paralegal – ACP
NALA issues the Advanced Certified Paralegal Certificate to working professionals who have completed their CP certification and demonstrate knowledge and expertise in an in-demand legal specialty.
Paralegal Core Competency Exam – PCCE
The National Federation of Paralegals issues the PCCE and PACE credentials, which tell employers that paralegals have demonstrated consistency and expertise in their designated practice areas.
Sponsored Listings
1

Ann Arundel Community College
About the Program
Ann Arundel Community College offers American Bar Association-approved paralegal education via their School of Business Law and Legal Studies Institute.
Their two-year certificate program equips prospective paralegals with the skills needed to work in the field, continue their legal education to pursue a Bachelor's degree, and complete pre-law requisites for aspiring law students.
They also offer a credit certificate for practicing paralegals with an associate or Bachelor's degree in paralegal studies.
The paralegal studies program at AACC emphasizes the practical applications of law.
Courses Offered
Law Office Practice and Technology
Business Law
Legal Research and Writing
Introduction to Paralegal Studies
Survey of Substantive Law
Civil Procedure
Criminal Law
Program Cost: $8,800.00 for full-time students.
Contact Information
---
2

Community College of Baltimore County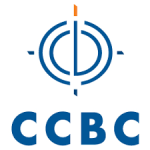 About the Program
The Community College of Baltimore County provides options for students to earn an Associate in Applied Sciences or a certificate in Paralegal Studies.
Their comprehensive training program educates students on what is required to enter the workforce as a paralegal and the fundamental knowledge needed to complete national certification for the CP or ACP credential.
Courses Offered
Legal Research and Writing I
Torts
Law Office Practices and Legal Ethics
Business Organization and Contracts
Civil Litigation – Practice and Procedure
Internship – Legal Studies
Program Cost: $122.00-322.00 per credit hour
Contact Information
---
3

Frederick Community College - AAS Degree
About the Program
The Associate of Applied Science degree for paralegal studies prepares new paralegals for entering the workforce.
Students who enroll in Fredrick Community College's program learn the research, interviewing, and legal technology skills to seamlessly support attorneys and other legal professionals.
Their program educates students on the general education concepts and legal requirements needed for success in the field.
Courses Offered
English Composition
Contracts
Technology for the Legal Profession
Legal Interviewing
Legal Research
Legal Writing
Family Law
Civil Litigation
Legal Internship
Program Cost: $158.34-$411.34 per credit hour
*This program has scholarships and financial aid available for qualified students.
Contact Information
---
4

Prince George's Community College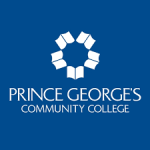 About the Program
Prince George's Community College in Maryland and America's BLS report that paralegal careers are among the fastest-growing occupations in Maryland.
In response, they offer a two-year pathway that leads students to an Associate of Applied Sciences degree or a certificate of completion in Paralegal Studies.
Their AAS degree program is designed for prospective paralegals who are brand new to the field.
The certificate program is designed as a refresher course for active professionals who want to enhance their skills, add a legal specialty, and prepare to sit for national certification exams with the NALA and NFPA.
Courses Offered
Introduction to Law for Paralegals
Employment Law
Fundamentals of Legal Research and Writing
Criminal Law
Criminal Evidence and Procedure
Tort Law
Legal Research
Family Law
Wills, Estate Planning, Probate, and Elder Law
Civil Litigation
Program Cost: $107.00 – $304.00 per credit hour.
Contact Information
---
5

University of Baltimore
About the Program
The University of Baltimore has a few options for pursuing paralegal education and similar criminal justice-related degrees.
Their pre-law Legal and Paralegal program features coursework that prepares students to enter the workforce as Maryland paralegals or to gain credits for law school entry and to pass national certification exams.
Courses Offered
The Legislative Process
Legal Terminology
Legal Research and Analysis
The Trial Process
Contract Law
Legal Foundations
Legal Internship
Program Cost: $9,506.00 – $22,956.00
Contact Information
---
6

University of Maryland, Baltimore County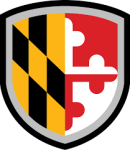 About the Program
UMBC has a comprehensive pre-law program administered by its Department of Political Sciences.
Their multidisciplinary programs prepare students with the legal foundation to work in various criminal justice positions that don't require a law degree.
Their pre-law program introduces paralegal students to the politics and practices of the American justice system while teaching them how to properly engage with courts and provide hands-on support for courtroom attorneys.
They also offer internships where paralegal and pre-law students can practice their new skills as employees or as continuing pre-law students attending law school.
Courses Offered
Introduction to Constitutional Law
Administrative Law
The US Constitution
Legal Reasoning
Women in Law
Legal Interviewing
Law and Legal System
Legal Internship
Program Cost: $36,209.00 – $52,538.00
Contact Information
---
7

University of Maryland - Global Campus Online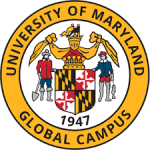 About the Program
Students looking to build a foundation on the rule and practice of law can begin their online education at the University of Maryland's Global Campus.
Their online Bachelor's degree in legal studies prepares students for a variety of legal and criminal justice jobs, including paralegal training.
Students who enroll in the program will learn about working in a legal environment, fact-checking skills, how to conduct legal analysis, and legal research and writing skills for drafting and reviewing legal documents like motions and pleas.
Their online legal studies program requires students to complete thirty-three courses, equating to 120 hours of instruction.
Courses Offered
Introduction to Law
Legal Writing
Contract Law
Torts
Techniques of Legal Research
Legal Ethics
Contract Law
Criminal Law and Procedure
Advanced Legal Writing
Legal Capstone
Program Cost: $250.00-$499.00 per credit hour
Contact Information
---
8

Montgomery College - Germantown
About the Program
Montgomery College in Germantown offers students the opportunity to earn a Paralegal Studies associate degree or certificate through their American Bar Association-approved paralegal program.
They prepare students for working in real-world legal environments by teaching them to understand US courtroom policies and procedures, document organization and management, and dispute resolution.
This top-rated paralegal program introduces legal technology into its curriculum and teaches students the fundamentals of cyber law and eDiscovery.
Courses Offered
American Government
Introduction to College Writing
Legal Writing
Introduction to the Legal System
Interviewing, Investigating, and Communication Techniques
Introduction to Computer Applications
Foundations of Human Communication
Legal Ethics
Program Cost: $5,034.00 – $13,300.00 + books and supplies.
*This program offers tuition installment options and financial aid for qualified students.
Contact Information
---
Schools Summary Table
Paralegal Salary Information
Online salary experts like Indeed report that entry-level and experienced paralegals in Maryland can earn hefty salaries.
On the low end, salary reports show some Maryland legal assistants earning just under 38,000 dollars every year.
The high-end shows area paralegals earn almost $75,000.00 a year.
Salary research shows the average salary for Maryland paralegals falls just above $53,000.00 annually.
What Factors Affect Maryland Paralegal Salaries?
Paralegals who get training and formal education can earn higher salaries.
Legal assistants with more verifiable years of on-the-job experience can make more money.
Paralegals who work in large firms with big-name corporate clients typically make more than those working in small law offices and government agencies.
Earning an advanced certification or legal specialty can increase paralegal salaries.
Legal assistants working in larger cities with higher living costs will likely earn more than paralegals who work in small towns and rural areas.
Certification status is often the determining factor in how much paralegals get paid.
Annual Salary Range:
| Item | Percent |
| --- | --- |
| $61K | |
| | |
| | |
| | |
| $68K | |
| | |
| | |
| | |
| $78K | |
Average Salary in Maryland
| City Name | Salary |
| --- | --- |
| Baltimore | $68,748 |
| Frederick | $71,833 |
| Gaithersburg | $74,245 |
| Bowie | $74,290 |
| Rockville | $74,356 |
| Hagerstown | $67,972 |
| Annapolis | $70,863 |
| College Park | $74,446 |
| Salisbury | $71,096 |
| Cumberland | $61,365 |
Regional Salary
| Region | Employed | Avg. Annual Salary | Avg. Hourly Pay | Top 10% Annual Salary | Bottom 10% Annual Salary |
| --- | --- | --- | --- | --- | --- |
| Baltimore-Columbia-Towson, MD | 4,180 | $63,650 | $30.6 | $83,410 | $43,260 |
| California-Lexington Park, MD | 80 | $56,920 | $27.37 | $87,440 | $40,780 |
| Cumberland, MD-WV | 40 | $41,690 | $20.04 | $55,520 | $28,590 |
| Hagerstown-Martinsburg, MD-WV | 290 | $60,540 | $29.11 | $84,140 | $36,100 |
| Salisbury, MD-DE | 220 | $51,780 | $24.9 | $77,200 | $33,860 |
* Salary information based on the May 2022 Occupational Employment Statistics (OES) Survey for Paralegals and Legal Assistants, OCC Code 23-2011, BLS.
* Employment conditions in your area may vary.
---
Paralegal Programs by State