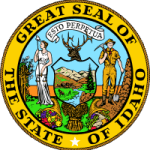 Study to be a paralegal in Idaho at one of the top-rated schools and universities.
Whether you want to be trained online or in an in-person setting, there are programs and schools ready to assist you.
Gain valuable technological tools for law offices and courtrooms that you will not learn about in other school programs.
Idaho has some of the more interesting legal and paralegal studies courses in the nation.
Find out more about these programs and how to get started with applying to a paralegal course in Idaho.
Schools
There are not that many schools in Idaho that offer paralegal training.
However, the colleges and universities of ID that do provide paralegal and legal studies have everything you need.
Learn about the world of law and courtroom etiquette, as well as legal terminology, criminal justice, and how to prepare legal documents.
You will be ready to sit for a board exam to be certified as a paralegal and then licensed in this field.
Sponsored Listings
1

College of Eastern Idaho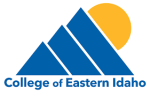 Associate of Applied Science in Legal Studies
The College of Eastern Idaho has an associate of applied science degree program in legal studies.
Become a paralegal with a college degree that will propel your career.
In two years, train to be a paralegal in Idaho at one of these campus locations or online:
Idaho Falls, ID
Rexburg, ID
Salmon, ID
Driggs, ID
Prepare for a law career and gain real-world experience with an Associate of Applied Science degree in Legal Studies and Paralegal Training.
This is a two-year degree that can be applied to a bachelor's degree in a related field to continue your studies.
In addition, with the applied science designation, there will be an internship component with the degree program.
Applied science programs center around the ability to apply the skills and technologies you learn in school in the real world.
For a paralegal, this is a good way to ensure you know how to do the skills you read about.
Learn how to use technology and software to benefit your career and maybe even impress your future employers.
The AAS program involves 60 credit hours for completion.
You will need a full four semesters of full-time coursework to be ready for graduation.
By that time, your skills will include working with technological tools in the law field.
You also have five general election courses you will take to give you a well-rounded education.
You will have a chance to work as a paralegal or law clerk while you are in the program to train in this field.
This is a great way to jumpstart your career by going ahead and working for someone in Idaho as a paralegal.
You may even get a job offer when you graduate from the school with your AS degree.
Tuition at the College of Eastern Idaho is between $7,700 and $17,800 a year.
Expect to pay anywhere from $15,000 to $34,000 for your degree, depending on if you have financial aid or scholarships.
If you do not have a degree in college, you will be ready to apply for financial aid.
However, if you have already earned a college degree, your best bet will be scholarships and work-study programs to help you pay for school.
You may also find an employer who will pay for your tuition for you.
How does that work? Through tuition reimbursement programs, which are provided to workers as benefits, you can get your tuition paid for you by an employer.
Typically, you need to be fresh out of college within six months.
Your employer will send the loan office or school finance department a check to pay off your student loans.
Contact Information
---
2

Idaho State University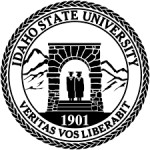 Associate of Applied Science in Paralegal Studies
Bachelor of Applied Science in Paralegal Studies
At Idaho State University in Pocatello, Idaho, there are four main campuses at ISU for students going to school as paralegals:
Pocatello, ID
Idaho Falls, ID
Twin Falls, ID
Meridian, ID
Students can earn either an associate or bachelor of applied science in paralegal studies.
You can earn a degree that will allow you to continue your studies later in life.
Right away, if you have a bachelor's degree on your resume, you are more likely to be hired compared to an associate's degree.
The four-year undergraduate degree program for paralegal studies is in applied technology.
This is not a typical degree that you will see at colleges and universities.
Here you are given experience and training with legal research software, as well as accounting software used by law firms.
Learn how to use this technology and further your career in the legal profession.
Employers in the legal profession need to know how to get ahead with the use of software and technology in preparing and storing legal documents.
Paralegals who know these tricks and how to use these tools stand out in the field.
Be one of the first to use this technology.
You should also expect to be paid more when you have this information as a recent paralegal school graduate.
Speaking of pay, let's first cover the amount you are going to have to pay to attend paralegal training at Idaho State University.
The cost of tuition at Idaho State University is $7,870 for residents and $25,326 for students out of the state.
This amount will vary if you have access to financial aid, grants, or scholarships.
Also, consider work-study programs in law offices as a paralegal.
Contact Information
---
3

Lewis-Clark State College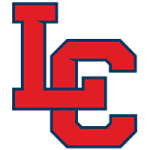 Associate of Applied Science in Paralegal Studies
Lewis-Clark State College in Lewiston, Idaho is a school providing two-year degrees for paralegals.
Study to become an ID paralegal with an associate of applied science in paralegal studies.
There is only one campus for Lewis-Clark State College, which is a private school.
The main campus is in Lewiston, where students can pick from 130 majors to study.
The school is one of the oldest in the state being founded in 1893.
The college was originally called the Lewiston State Normal College, reflecting the location of the school in Idaho.
Most recently for 2024, Lewis-Clark State College was ranked as 28th Best Colleges among Regional Colleges West.
Expect a modern-day experience in a historical college at LC State.
As a paralegal in training, the two-year degree leading to an associate of applied science includes hands-on training.
Become a paralegal ready for certification and licensure with this AAS degree.
You will be ready to work in the law offices, courtrooms, and behind the scenes with politicians.
Your skills will ensure you can support lawyers and legal proceedings.
Also, you will have a working knowledge of what is going on in the courtrooms.
Study how to conduct legal research and draft legal documents along with understanding the American legal system.
This is a 96-credit hour course that will allow you to continue your education with a bachelor's degree.
Whether you want to be a lawyer or simply a paralegal, an associate's degree is a good foundation.
The tuition at Lewis-Clark State College is $6,982 a year for in-state students.
Compare this to the higher price of $20,238 for students from out of Idaho.
For a two-year degree, the average cost for tuition at Lewis-Clark State College is $14,000 before financial aid for students who are residents.
Consider becoming a resident of the state of Idaho if you want to go to school here.
Contact Information
---
4

North Idaho College
Paralegal Certificate
Associate of Applied Science in Paralegal Studies
Located at the North Idaho College campus in Coeur d'Alene is a place where students can excel as paralegals.
Here at the North Idaho College campus, you can choose from a professional paralegal program or an associate's degree.
See how far your career can soar when you have professional training and credentials from a university or college in Idaho.
Earn your two-year degree in applied science with a major in paralegal.
You will gain the skills necessary to work in a law office and courtrooms.
The two-year associate's degree is a good entryway into college.
You gain a basic general education at the same time you are preparing to be a paralegal.
If you need to know more English or math, this is a great opportunity to boost your brain power.
The school also provides students with a professional certificate path for a career.
Pursue a certificate as a paralegal in this 14-week course.
The training is online and costs $1,895 for the total coursework.
You can also break the training into two sessions that are seven weeks long to better accommodate your schedule.
The cost for tuition in the AAS degree program for paralegals is $16,526 before financial aid and $7,074 after financial aid.
You could also compare the cost of the professional certificate program with the amount of tuition to help you make your decision.
Unlike some paralegal certificate and degree programs, you do not have to have a degree before earning this certificate.
Therefore, you can be 18 and out of high school for the paralegal certificate course at North Idaho College.
That makes the NIC paralegal certificate program a good plan for any student who does not find the traditional college setting suitable.
Contact Information
---
Schools Summary Table
Paralegal Salary Information
Annual Salary Range:
| Item | Percent |
| --- | --- |
| $55K | |
| | |
| | |
| | |
| $62K | |
| | |
| | |
| | |
| $70K | |
Average Salary in Idaho
| City Name | Salary |
| --- | --- |
| Boise | $62,461 |
| Nampa | $61,790 |
| Pocatello | $58,284 |
| Idaho Falls | $60,970 |
| Meridian | $62,394 |
| Coeur d'Alene | $65,488 |
| Twin Falls | $58,217 |
| Lewiston | $68,743 |
| Caldwell | $61,723 |
| Moscow | $65,488 |
Regional Salary
| Region | Employed | Avg. Annual Salary | Avg. Hourly Pay | Top 10% Annual Salary | Bottom 10% Annual Salary |
| --- | --- | --- | --- | --- | --- |
| Boise City, ID | 900 | $52,160 | $25.08 | $67,040 | $26,400 |
| Coeur d'Alene, ID | 160 | $49,320 | $23.71 | $63,540 | $30,210 |
| Idaho Falls, ID | 120 | $48,090 | $23.12 | $69,200 | $28,700 |
| Lewiston, ID-WA | 40 | $49,860 | $23.97 | $72,820 | $27,100 |
| Pocatello, ID | 70 | $45,500 | $21.88 | $60,160 | $24,310 |
| Twin Falls, ID | 70 | $45,370 | $21.81 | $61,110 | $31,010 |
* Salary information based on the May 2022 Occupational Employment Statistics (OES) Survey for Paralegals and Legal Assistants, OCC Code 23-2011, BLS.
* Employment conditions in your area may vary.
---
Paralegal Programs by State