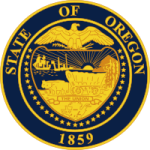 If you have ever pictured yourself at the right hand of a brilliant attorney, diving headfirst into complex legal cases, researching, strategizing, and making a significant impact on America's justice system, becoming a paralegal might be the ideal career for you!
Paralegal education offers a gateway into the legal profession for students who want to work in courtrooms, law firms, and high-powered corporations where their skills are in high demand.
Prospective students who take paralegal studies on campus and online prepare themselves for high-paying careers and national certification that can lead to earning a spot on the legal team in some of the Pacific Northwest's most reputable legal firms.
Oregon Paralegal Job Duties
Paralegals support lawyers by taking on simple and complex legal tasks that help them build their case files, complete legal research, and interview witnesses they represent in US courtrooms.
They work in law offices, government agencies, schools, and other areas of the legal system as legal guides to help lawyers and clients navigate their way through complex cases and rules of law.
With tasks such as:
Case File Management – Ensure documents are signed, in proper order, and legally compliant.
Document Organization – Collect and organize case-related documents and place them in files.
Contract Research and Preparation – Verify rules of law and prepare contracts for signatures.
Legal Analysis and Research – Researching case laws, statutes, and codes for analysis.
Legal Appointment Scheduling – Schedule legal appointments and court dates for clients and attorneys.
Filing Legal Documents – Timely filing of court-related documents, including motions and pleas.
Interviewing – Collecting case details and information from witnesses and clients for analysis.
Oregon Paralegal Certification Requirements
Fewer entry requirements lower the entry bar and make it easier for high school graduates to enroll in a paralegal studies program that teaches them the fundamentals of working in the field and prepares them to take national certification exams, which many of Oregon's legal employers prefer.
Employers will almost always prefer new paralegals who have successfully completed a paralegal education program and earned the Certified Paralegal (CP) credential issued by the National Association of Legal Assistants.
Prospective paralegals serious about working in the field earn certification to demonstrate their legal competency and expertise by a third-party certifying authority, giving them a competitive edge in the legal marketplace.
Certified Paralegal – CP
The Certified Paralegal credential is one of the most highly sought-after credentials in the profession.
The National Association of Legal Assistants issues this credential.
CP holders must pass an exam to earn certificates and complete recertification requirements to maintain their certification.
Advanced Certified Paralegal – ACP
The Advanced Certified Paralegal credential is an extension of the CP credential.
It shows that certification holders have completed all requirements to earn CP status and that they have completed additional coursework to earn a specialty in a specific area of law.
Best Paralegal Programs in Oregon
Oregon's best paralegal programs give students foundational knowledge, practical knowledge, and opportunities for immersive experiences when they participate in paralegal externships and on-the-job training.
These training programs take the schedules of practicing paralegals into account and offer options for online paralegal studies or a combination of hybrid education where students take the required coursework online and practice their skills in on-the-job training programs.
Sponsored Listings
1

Portland Community College
About the Program
The Portland Community College Paralegal Programs allow students to work towards an Associate in Applied Sciences degree or a paralegal certificate.
Their ABA-approved program takes about 1-2 years to complete, depending on your chosen credential.
They teach paralegal students how to use analytical skills, legal research methods, and legal terminology to support lawyers in courtrooms, law offices, and private institutions.
Courses Offered
Business Communication Using Technology
Litigation
Basic Legal Research
Legal Ethics and Professional Responsibility
Survey of Substantive Law
Legal Software
Technical Writing
Introduction to the US Legal System
Program Cost: $128.00-268.00 per credit hour
Contact Information
---
2

Umpqua Community College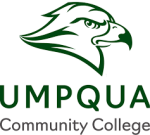 About the Program
Umpqua Community College offers a two-year AAS degree in Paralegal Studies and a one-year certificate option.
Students can get paralegal education online in this program, preparing them for employment and certification.
Their program is taught by attorneys and practicing paralegals.
It allows students to earn the required on-the-job experience needed to sit for national certification exams and is preferred by most local employers.
Entry requirements include a working knowledge of Microsoft Word and basic keyboarding skills.
*They also ask students with felony convictions to disclose this information when applying to the program.
Courses Offered
Legal Terminology
Introduction to Paralegal Studies
Legal Research and Writing
Civil Procedure
Psychology of Human Relations
Real Estate Law for Paralegals
Torts, Pleadings, and Practice
Criminal Law for Paralegals
Program Cost: $5,477.00-$5,945.00
*This program has scholarships available for qualified students.
Contact Information
---
3

Lane Community College
About the Program
Lane College in Eugene allows prospective paralegals to learn the fundamentals of supporting lawyers and other legal professionals in their online Paralegal Studies course.
Their online course lasts six weeks, 24 credit hours, and two options for completion.
Option one is completely self-paced, has no prerequisites or entry requirements, and begins as soon as students enroll.
The second option is also online but integrates instructor-moderated discussion boards where students can engage with the program instructor and ask questions.
Courses Offered
Legal Terminology
Analyzing and Drafting Legal Documents
Contract Law
Legal Interviewing
Appellate Procedure
Writing Legal Briefs
How Paralegals Integrate into a Law Practice
Legal Research
Contact Information
---
4

Linn-Benton Community College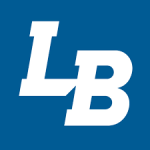 About the Program
Linn-Benton offers an online paralegal program that readies criminal justice students to work in courtrooms, law offices, and other legal arenas where their skills are in high demand.
This online paralegal studies program teaches students about the basics of legal writing, investigations, and research in an online format with both instructor-led and self-paced options.
Students who complete Linn-Benton's online paralegal studies program can earn 24 credits, and most learners complete the online program in just about six weeks.
Courses Offered
Legal Interviewing
Writing Legal Briefs
Fundamentals of Legal Research and Writing
Investigating Legal Matters
Tort Law
Conducting Legal Research
Analyzing and Drafting Legal Documents
Legal Terminology
Contact Information
---
5

Mount Hood Community College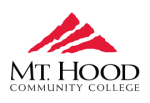 About the Program
Mount Hood Community College delivers an online paralegal studies program in partnership with Ed2Go.
This 96-course hour program teaches students the basics of introductory paralegal studies, including legal research and terminology.
Students also learn how to write legal briefs, emphasizing business writing.
This online course requires students to log in using a Windows 8 or later PC and Adobe Acrobat Reader.
This instructor-led course requires students to be up and running with all hardware and software before the first course starts online.
Courses Offered
What is a Paralegal
Legal Terminology
Conducting Legal Research
How Do Paralegals Integrate into a Law Practice
Tort Law
Investigating Legal Matters
Contract Law
Appellate Procedure
Writing as Problem-Solving
Program Cost: $500.00 per credit hour
Contact Information
---
6

Rogue Community College
About the Program
Aspiring Oregon paralegals can take paralegal studies training at Rogue Community College, which issues a Paralegal Certificate to students who complete the course.
Course instruction focuses on teaching students the legal aspects of writing for drafting complaints, motions, memos, and other legal communications.
Students will learn how to interview legal clients and witnesses and apply legal analysis in real-life scenarios.
They offer their six-week, 24-credit-hour program in conjunction with Ed2Go online.
Courses Offered
Appellate Procedure
Conducting Legal Research
Analyzing and Drafting Legal Documents
Job Hunting
Tort Law
Legal Interviewing
Contract Law
Investigating Legal Matters
Legal Terminology
Program Cost: $129.00 per credit hour
*This program offers a payment plan.
Contact Information
---
7

Clackamas Community College - Online Paralegal Suite
About the Program
Oregon students who want to begin their paralegal studies program online can enroll in Clackamas Community College's online paralegal program that operates in conjunction with Ed2Go.
Their instructor-supported program prepares students for careers as paralegals by teaching them the basics of supporting attorneys in the courtroom and training for national paralegal certification.
Their comprehensive certificate program includes coursework introducing new paralegals to the American Justice System and acts as a refresher course for practicing paralegals.
Students who take online paralegal studies at CCC will learn how to complete office and courtroom-related tasks like legal interviewing, investigations, and research.
This program has start dates from early September through early December and features instructor-moderated discussion boards.
Courses Offered
Legal Interviewing
What is a Paralegal
Contract Law
Business Writing
Revising, Formatting, Editing, and Proofreading
Contact Information
---
8

Chemeketa Community College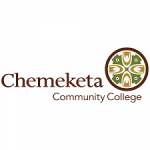 About the Program
Students who enroll in paralegal studies at Chemeketa Community College gain access to an online paralegal education program that allows students six weeks to complete a 24-credit-hour training program.
Their online program offers students a glimpse into the day in the life of a paralegal and introduces them to fundamental skills needed to function in the role.
Courses Offered
Fundamentals of Legal Terminology
How to Write Legal Briefs
How to Conduct Legal Interviews
Preparing for Legal Appeals
Contract Law
Legal Internship
Job Hunting Skills
Contact Information
---
Schools Summary Table
Paralegal Salary Information
Paralegals with more years of experience in the field make more than entry-level or beginning paralegals without credentials.
Entry-level Oregon paralegals make between $38,000.00 and $92,000.00 a year, with an average salary of just under $60,000.00.
The following factors affect Oregon paralegal salaries:
Paralegal Education
Years of Work Experience
Firm Size
Legal Specialty
Certification Status
Prospective paralegals who want to increase their earning potential may wish to pursue one of the most in-demand legal specialties for Oregon paralegals.
Estate Planning Law
Intellectual Property Law
Criminal Law
Environmental Law
Immigration Law
Corporate Law
Annual Salary Range:
| Item | Percent |
| --- | --- |
| $69K | |
| | |
| | |
| | |
| $77K | |
| | |
| | |
| | |
| $86K | |
Average Salary in Oregon
| City Name | Salary |
| --- | --- |
| Portland | $80,399 |
| Eugene | $75,954 |
| Salem | $76,222 |
| Gresham | $80,297 |
| Beaverton | $80,399 |
| Hillsboro | $80,142 |
| Medford | $75,259 |
| Springfield | $75,785 |
| Bend | $75,098 |
| Corvallis | $75,330 |
Regional Salary
| Region | Employed | Avg. Annual Salary | Avg. Hourly Pay | Top 10% Annual Salary | Bottom 10% Annual Salary |
| --- | --- | --- | --- | --- | --- |
| Albany, OR | 40 | $57,990 | $27.88 | $71,630 | $47,080 |
| Bend-Redmond, OR | 190 | $63,410 | $30.48 | $83,460 | $47,110 |
| Corvallis, OR | 50 | $63,260 | $30.42 | $92,880 | $46,090 |
| Eugene, OR | 380 | $63,510 | $30.54 | $76,580 | $46,720 |
| Grants Pass, OR | 50 | $66,760 | $32.1 | $137,700 | $37,610 |
| Medford, OR | 180 | $56,910 | $27.36 | $75,670 | $40,490 |
| Portland-Vancouver-Hillsboro, OR-WA | 3,290 | $68,520 | $32.94 | $91,290 | $47,500 |
| Salem, OR | 390 | $61,010 | $29.33 | $79,270 | $46,270 |
* Salary information based on the May 2022 Occupational Employment Statistics (OES) Survey for Paralegals and Legal Assistants, OCC Code 23-2011, BLS.
* Employment conditions in your area may vary.
---
Paralegal Programs by State