Having knowledge of the law is one of the most helpful things you can have as an adult in the world.
However, not everyone has the ability to go to law school to accumulate such an understanding.
If you have an interest in the law but perhaps not in law school, becoming a paralegal might be right up your alley.
A paralegal, or legal assistant, is a professional whose job revolves around legal concepts without the need for a license to practice law.
Ready to get started?
Here are the best paralegal programs in Wyoming.
Sponsored Listings
1

Laramie County Community College
About the School
Since the late 60s, Laramie County Community College has been attracting students from the local community and beyond.
LCCC encompasses 22 buildings that sit on 271 acres.
The fun thing about going to school here is you can get to almost any class without having to step foot outside.
Most of the buildings are connected by closed walkways, which is great for unpredictable weather.
In addition to several academic options, LCCC has plenty of clubs and sporting events to get involved in.
Courses Offered
Start your path toward becoming a paralegal at Laramie County Community College with the Legal Studies Program.
Students have two options with this program.
The first is Legal Studies Associate of Applied Science.
The other is the Legal Studies Certificate of Completion.
Getting an associate will involve a two-year program that will prepare students to transfer to a four-year college or university.
Transferring means students could get a bachelor's degree in a higher law-related topic for career development.
Graduating from the degree program makes sure students have a keen knowledge of draft pleadings, legal discovery, legal correspondence, ethical rules, technical skills, and general law knowledge.
Also, have cultivated strong legal research skills.
Getting the legal certificate is a one-year course that ensures students are ready for the certification exam.
Many of the topics covered in the degree program are touched on in the paralegal certification course with an extra emphasis on writing and scenarios.
Contact Information
---
2

Casper College
About the School
During the last year of WWII, Wyoming opened its first junior college.
Today, Casper College is one of the largest schools of its type in this part of the country.
In total, there are 130 programs offered by CC spread across 28 buildings.
If you wanted to pick a school for the view alone, this one would most likely win.
The backdrop of the over 200-acre campus is a breathtaking mountain range.
Paying for school here is something many students don't have to worry about.
Over $11 million in scholarships and financial aid is given out each year.
Classes are also pretty small, purposefully.
Getting time with an instructor shouldn't be a hassle, each student is entitled to get the help they need.
Courses Offered
At Casper College, students can embark on an associate of arts degree in paralegal studies or a legal assistant certificate that is intended for those with bachelor's degrees.
The degree is a two-year degree that will allow you to either go straight for the certification exam or continue legal studies by applying to a legal or political science bachelor program.
The paralegal certificate program is a year-long grouping of classes that are American Bar Association-approved.
The course sets up students to pass the Certified Legal Assistant exam.
Between both options, course topics include legal analysis, criminal justice, transactional law, law of evidence, family law, litigation support, and civil procedure.
Part of the benefit of studying at Casper College is the advanced legal research and writing courses that can be taken to fulfill the requirements of the paralegal certificate or degree.
The school can also help students find legal internships that will further their career networking.
Contact Information
---
3

Western Wyoming Community College
About the School
Western Wyoming Community College is a public school that has been accredited and recognized nationally and internationally since its opening in 1959.
Starting with only about 40 students, WWCC now caters to around 7,000 students each year.
Classes are available for three semesters a year, spring, summer, and fall.
While WWCC is a two-year school, students frequently transfer from here to four-year schools to obtain bachelor's degrees and other higher education options.
Each certificate or associate degree comes with core classes that can be used for transfer students getting other degrees.
Many programs offered by WWCC take only one or two semesters, so students can get started on their new careers even faster.
Courses Offered
WWCC wants to make sure when you complete the Certified Paralegal course, you're ready to pass the Certified Paralegal exam.
In order to accomplish that, the course has you focused on things such as legal research, how to interview, and legal analysis.
What else can be found in the curriculum?
Litigation management, legal writing, legal investigation, paralegal ethics, regulations, estate and family law, property law, contracts, laws for business, tort law, and product liability.
The course is taught by a licensed attorney with experience in several types of law.
He has been in the profession for quite a few years and has many real-life stories to share with the class, in addition to the abundance of experience.
This experience spreads across different professional environments for a more well-rounded education shared with the students.
The certified paralegal course takes enrollees at any time and should take about a year to complete.
Contact Information
---
4

Central Wyoming College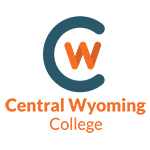 About the School
Central Wyoming College is located in Riverton but offers students three satellite campus locations in Lander, Dubois, and Jackson.
Not only can you earn the credentials to become a paralegal at CWC, but you can also continue taking a variety of classes throughout your career.
They refer to these types of classes as adult education or community enrichment, as well as professional development.
Whatever your needs evolve throughout your career, there's probably a course at CWC that can help along that journey.
Something that sets CWC apart from other colleges is Wyoming PBS.
That is Wyoming's only public broadcasting station.
While that is a unique addition to the school, they also actively promote the cultural center where students can gather together and learn about one another.
Courses Offered
There are a couple of directions that a student could choose at Central Wyoming College in regard to becoming a paralegal.
The first option is the Associate of Arts in Pre-Legal Studies.
This is a course that was put together for anyone who wants a larger grasp of the basics of US law.
Students will focus on classes from a number of foundations to complete the degree.
Graduating with an AA in Pre-Legal studies would have students ready to take the certification exam or even go to law school later on if desired.
The other option is the Associate of Applied Science Program in Criminal Justice.
An AA in Criminal Justice would get students ready to take the exam but also offer a specific concentration in the type of law.
Both options have classes that cover topics such as the judicial process, law of evidence, criminology, research methods, sociological principles, criminal procedures, and federal Indian law.
Contact Information
---
5

Eastern Wyoming College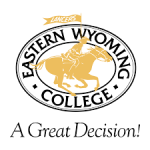 About the School
If you're looking for a school with hands in the community, Eastern Wyoming College would be a great bet.
EWC was founded a few years after WWII and has just under 10,000 students.
The school has sponsored programs that spread across several counties in the region.
They have classes that are both credit-based and non-credited, so there are quite a lot of interests being catered to here.
During the paralegal course, students would be able to try out other classes as electives and explore other fields.
Courses Offered
Get your career started with the Certified Paralegal course.
There are no prerequisites, other than having completed high school or its equivalent.
Overall, students learn the fundamentals of the US legal system, how to make the most of legal research, conducting interviews, litigation skills, and other necessary skills for the legal industry.
By the end of the course, students will be ready for the Certified Paralegal exam given by the National Association of Legal Assistants.
The instructor is a licensed attorney with experience in corporate, entertainment, and business law as well as intellectual property rights.
In total, this is a 225-hour course.
It takes about a year to complete and students can register at any time.
Contact Information
---
Schools Summary Table
Paralegal Salary Information
If you're looking for a career that pays a decent salary, being a paralegal in Wyoming might be the perfect fit.
On average, a paralegal here makes around $50,000 annually.
That averages out to around $24 an hour.
The more experienced paralegals can look forward to making upwards of $75,000 a year.
A paralegal just starting their career would be looking at a salary of just over $40,000.
In comparison, the average salary for the entire US as a paralegal is closer to $60,000.
While it may seem like you're missing out in Wyoming, the cost of living in this Midwestern state is significantly less than much of the US.
So, it's quite possible to live normally on a paralegal salary in Wyoming.
Annual Salary Range:
| Item | Percent |
| --- | --- |
| $54K | |
| | |
| | |
| | |
| $61K | |
| | |
| | |
| | |
| $69K | |
Average Salary in Wyoming
| City Name | Salary |
| --- | --- |
| Cheyenne | $61,667 |
| Casper | $62,885 |
| Laramie | $71,050 |
| Gillette | $59,944 |
| Rock Springs | $62,712 |
| Sheridan | $63,516 |
| Green River | $62,712 |
| Evanston | $62,712 |
| Riverton | $61,879 |
| Cody | $63,516 |
Regional Salary
| Region | Employed | Avg. Annual Salary | Avg. Hourly Pay | Top 10% Annual Salary | Bottom 10% Annual Salary |
| --- | --- | --- | --- | --- | --- |
| Casper, WY | 80 | $52,340 | $25.16 | $67,690 | $39,730 |
| Cheyenne, WY | 150 | $55,170 | $26.52 | $66,650 | $46,310 |
* Salary information based on the May 2022 Occupational Employment Statistics (OES) Survey for Paralegals and Legal Assistants, OCC Code 23-2011, BLS.
* Employment conditions in your area may vary.
---
Paralegal Programs by State