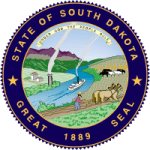 Home to the Sioux Nation and Mount Rushmore, South Dakota is one of the most idyllic and exciting states in the U.S.
As a great place to live and work, especially as a paralegal, the state has fewer legal professionals than other states.
Hence, opportunities in the field are available and growing.
To become a paralegal, candidates must have a passing grade on the Certified Legal Assistant exam, be at least 18, be a U.S. citizen or legal alien, and hold an associate or bachelor's degree from an ABA-approved program.
If you're interested in becoming a paralegal in South Dakota, it's essential to understand the best programs in the state, so keep reading to learn more!
Schools
South Dakota only has a few in-person paralegal degree programs, so many aspiring paralegals take online classes, of which there are plenty.
Some schools require an internship, which can be taken in your home city and state if the school accepts the firm.
In addition to being able to finish the degree from anywhere, distance learners also enjoy excellent flexibility to balance work, life, and school.
These are the best in-person and online schools available for South Dakotans.
Sponsored Listings
1

Davenport University
About
Established in 1866, Davenport University started with only 16 students and has grown to over 6,000.
As the first online institution in Michigan, DU boasts over 35 entirely online programs, including the American Bar Association (ABA)-approved Bachelor of Science in Legal Studies degree.
Tuition for this International Accreditation Council for Business Education-accredited program is $928 per credit with a $131 per semester technology fee.
Courses / Programs Offered
Foundational paralegal classes include employment law, advanced litigation, business law, legal writing and research, contract law, and law office management.
Core educational classes, like math, science, and English, are required for graduation and are usually taken within the program's first two years.
The school has two specializations: litigation technology and general practice, as well as a considerable practical component, including study abroad opportunities and in-classroom experiences, which are optional, and internships, which are mandatory.
If you have questions or need more information, contact Davenport University by chatting with a live agent on the school's website HERE or dialing 800-686-1600.
Contact Information
---
2

Liberty University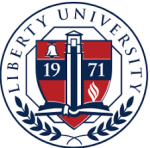 About
With over 115,000 online students across 700 programs, Liberty University has bachelor's and associate degrees in paralegal studies and a certificate program.
The bachelor's degree boasts an e-discovery and general paralegal studies track.
All online classes have eight start dates and operate through an asynchronous eight-week session.
The tuition fee is $390 per credit, a technology fee of $299 per semester, and an application fee of $50.
Courses / Programs Offered
The paths of e-discovery and general paralegal studies share the same classes, including civil practice, negotiations, basic legal procedures, law office management, legal ethics, contract law, and client billing.
More specific courses include business organizational law, civil litigation, legal writing and research, and contract law.
To request more information about the paralegal studies program, complete the online request information request form HERE.
Contact Information
---
3

National American University

About
As a four-year, private institution, NAU is a regular choice for active and non-active military personnel.
The school offers an associate of paralegal studies degree in Sioux Falls and Rapid City locations that use a performance-based curriculum.
Graduates are well-prepared for entry-level positions at government agencies, the court system, business, and law firms.
Students who wish to pursue their education beyond an associate degree can apply credits toward a bachelor's degree in any major.
Tuition costs $31,900 or $16,400 for military students for the ABA-approved program.
Courses / Programs Offered
The paralegal studies program covers procedural and substantive law, using legal technology, document preparation, written and oral communication, and practical research skills.
Additional topics include criminal procedures, legal research I and II, law office technology, an introduction to legal principles, and classic rhetoric in the digital age.
Administrators at NAU can be contacted by calling 800-621-7440 or visiting the campus at 5301 Mt. Rushmore Road, Rapid City, South Dakota 57701.
Contact Information
---
4

Pierce College
About
Founded in 1865, Pierce College started as an institution for students returning from the Civil War.
Over 150 years later, the school focuses on flexibility for working students.
The school offers a Bachelor of Science in paralegal studies, which requires core educational courses and focuses the curriculum in the third and fourth years on paralegal-specific classes.
At 600 per credit, students have enjoyed a tuition freeze for the past five years.
Courses / Programs Offered
Approved by the ABA, the paralegal studies program covers real estate law, criminal law, contract law, writing and research, basic legal procedures, legal ethics, documentation preparation, and a capstone class and practical skills assessment, which places students in real-world legal situations.
The school also helps students integrate professional certifications into their studies to make them more marketable graduates for potential employers.
Administrators at Pierce College can be contacted via the online request form HERE.
Contact Information
---
5

Presentation College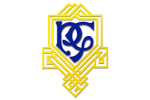 About
The 12-month certified paralegal program from Presentation College is an entirely online program requiring 225 course hours and costs $2,500.
The program teaches students how to execute typical duties and responsibilities in the U.S. legal system and prepares them to sit for the certified paralegal certification exam.
The instructor is Casey Thompson, a licensed attorney practicing in Texas.
His expertise includes intellectual property rights, entertainment law, and corporate and business law.
His bachelor's degree is from Texas Tech University in business administration, and his legal degree is from Texas A&M.
Courses / Programs Offered
Given the short program time commitment, the curriculum focuses on paralegal topics, including regulation, paralegal's part in the legal system, legal interviewing, litigation management, legal research and writing, contracts, business law, criminal law, torts, using technology, and law office administration.
To graduate, students must complete a capstone course, portfolio lesson, and final examination.
Students interested in learning more about this program can call 800-437-6060 or visit the campus at 1500 North Main Street, Aberdeen, South Dakota 57401.
Contact Information
---
6

Saint Mary-of-the-Woods College
About
Initially founded in 1840 as a women's college, SMWC began accepting men in 2005.
Offering 35 majors for the 1,300 students, the school boasts online, ABA-approved certificate, associate, and bachelor's degrees in paralegal studies.
Classes average only around 13 students, so distance learners enjoy a more personalized education with flexible schedules and course loads.
Program tuition is $496 per credit with a $50 technology fee each semester.
Courses / Programs Offered
The certificate, associate, and bachelor's programs have the same paralegal foundational courses.
Still, the associate's and bachelor's degrees have a much more comprehensive curriculum and include classes like civil litigation, theories of liability, and legal communication.
Students also can pursue concentration as part of their electives and must complete a practicum.
Those interested in pursuing SMWC's certificate, associate, or bachelor's degree in paralegal studies should call 812-535-5151 or email smwc@smwc.edu.
Contact Information
---
7

Sinte Gleska University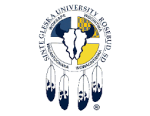 About
SGU is one of the few schools in South Dakota that offers a classroom bachelor's degree.
However, the school has a Bachelor of Arts in business management, emphasizing legal studies.
The legal studies aspect of the program is a minor in the field, but students are well-prepared for certification if they want to pursue a paralegal career.
Students take 42 general education credits, 63 business management credits, and 18 legal studies credits during the program.
Courses / Programs Offered
The curriculum covers business and government law leadership within the tribal court system, including Business and Leadership in Indian Country, Native American Property Rights, and Federal Indian Law.
Students must also take two courses that prepare them for the Sicangu Oyate Association Bar examination.
Program graduates are ready to enter law school or accept entry-level positions in business, the tribal courts, or government.
For more information about the bachelor's degree program, complete the online form HERE.
Contact Information
---
8

Texas A&M University
About
As the second largest university system in the state, Texas A&M-Commerce offers 130 programs with 11,000 students.
Founded in 1889, TAMUC is one of the oldest institutions in Texas.
The school provides an ABA-approved, online paralegal program where students can choose between a Bachelor of Arts, which incorporates a foreign language, and a Bachelor of Science in paralegal studies.
Tuition is $4,212 per semester for full-time students with an online course fee of $50 per credit, and classes are asynchronous.
Courses / Programs Offered
The curriculum includes classes in civil procedure, legal research, injury law, legal writing, ethics, litigation, and proper legal documentation preparation.
Additionally, students must complete a 160-hour internship, which the school assists with since many students are out-of-state.
The internship is required so students can apply classroom knowledge in a real-world legal setting.
If interested in the Texas A&M-Commerce paralegal studies program, complete the online information request form HERE.
Contact Information
---
9

University of South Dakota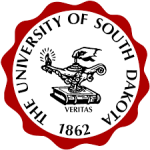 About
Like other schools offering an in-person legal studies experience, the University of South Dakota has a legal studies major that can be pursued as a Bachelor of Science or Bachelor of Arts degree.
The difference is the Bachelor of Arts degree requires foreign language classes.
Both options require 120 credit hours, with 33 in legal studies, six credits of legal studies electives, and 12 credits of other electives.
The school also offers an 18-credit minor in legal studies for those pursuing other majors but having an interest in the law.
The 3+3 program is available for those seeking a law degree so that students can graduate with a bachelor's and Juris Doctor in six years.
Courses / Programs Offered
Legal studies classes include advocacy, reasoning, legal writing, environment policy, and law, juvenile justice, ethics in criminal justice, and the legal studies capstone classes, which require a research project showcasing the knowledge and skills developed during the program.
Students can pursue an optional internship or partake in the Mock Trial Team, which places students in a simulated legal environment.
Students interested in pursuing a bachelor's degree in legal studies should call 877-269-6837.
Contact Information
---
10

Western Dakota Technical Institute
About
Situated in the Black Hills, WDTI is a two-year public school offering an associate's degree in paralegal studies.
The school's goals mix post-graduation employability, social values, teamwork, technology, communication, analytical, and life skills.
The school's proximity to Ellsworth Air Force Base makes it an excellent choice for military families and personnel seeking advanced education to increase their careers.
The program tuition is $7,280, is entirely on-campus, and is ABA-approved.
Courses / Programs Offered
Throughout the program, students learn written and oral communications, how to analyze legal issues, procedure and substantive law, time management, ethics, business law, law office procedure, introduction to paralegalism, and American constitutional law and the legal system.
From the WDT website HERE, you can schedule a campus visit, request more information, or chat with a live agent.
Contact Information
---
Schools Summary Table
Paralegal Salary Information
The average annual U.S. paralegal salary is $58,300, with pay ranging from $38,200 to $88,900.
The average South Dakota paralegal salary is significantly lower at $43,700, with compensation ranging from $37,200 to $51,300.
Annual Salary Range:
| Item | Percent |
| --- | --- |
| $52K | |
| | |
| | |
| | |
| $59K | |
| | |
| | |
| | |
| $66K | |
Average Salary in South Dakota
| City Name | Salary |
| --- | --- |
| Sioux Falls | $60,209 |
| Rapid City | $59,015 |
| Aberdeen | $55,501 |
| Watertown | $59,203 |
| Brookings | $59,203 |
| Mitchell | $59,203 |
| Pierre | $56,507 |
| Yankton | $58,412 |
| Huron | $57,352 |
| Vermillion | $57,620 |
Regional Salary
| Region | Employed | Avg. Annual Salary | Avg. Hourly Pay | Top 10% Annual Salary | Bottom 10% Annual Salary |
| --- | --- | --- | --- | --- | --- |
| Rapid City, SD | 100 | $54,070 | $26 | $73,610 | $39,740 |
| Sioux Falls, SD | 220 | $53,460 | $25.7 | $68,120 | $45,930 |
* Salary information based on the May 2022 Occupational Employment Statistics (OES) Survey for Paralegals and Legal Assistants, OCC Code 23-2011, BLS.
* Employment conditions in your area may vary.
---
Paralegal Programs by State