In the New England state of Rhode Island, the training for paralegals is as sparse as the land size.
Whether you live and work in Providence or Kingston, RI has fewer than five training opportunities.
As a result, you may have to consider online colleges hosted nationwide that provide paralegal studies certificates and degrees.
Learn more about where you can attend school in Rhode Island and receive the best education as a paralegal.
Schools
Take into account the schools that offer paralegal training in Rhode Island.
There are not as many colleges and training opportunities for paralegals in this state as in other states in the US.
However, most of the programs are highly acclaimed or American Bar Association-approved with a history of success.
Each listing is more detailed for these programs to show the amount of training you can receive and at what price.
Use this information to help you make a decision on the most affordable or most applicable school you should choose for paralegal training.
Whether you want to work as a paralegal for years to come, or you have dreams of becoming a lawyer, this list of schools is a great place to start.
The state of Rhode Island provides everything students need to train and certify as a paralegal in a professional setting.
Both in-person and on-campus training is available, and online training for paralegals who need to pass the certification exam for employment.
Sponsored Listings
1

University of Rhode Island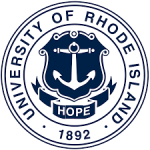 Pre-Law
For paralegals in Rhode Island, there is a lack of dedicated training programs in colleges as there are few law schools.
One of the few schools for law students is the University of Rhode Island.
At the URI political science department, you can study to be a lawyer.
This collegiate law track will include preparation for working as a law clerk and resources for becoming a paralegal as an internship or paid opportunity.
You can become a paralegal while you work toward training as a lawyer, attorney, or judge at this RI college.
For paralegals who intend on becoming a lawyer one day, this is the right track to take.
You are given an academic education coupled with an opportunity to be hands-on as a paralegal.
When you are advancing your career as a lawyer and taking the American Bar Association exam to work on trials, you will be far ahead of the rest of the class.
Your experience as a paralegal will prepare you to work as an attorney or active lawyer on trials.
At the University of Rhode Island, the pre-law program is for undergraduate students.
Therefore, you can have a two-year degree or be a new college student to be eligible.
You do not have to have a four-year bachelor's degree to enter the program.
In-state tuition at the URI is $15,332 and out-of-state tuition is $33,354 a year for students in the undergraduate program.
This includes students enrolled in the four-year pre-law program.
Expect to pay approximately $60,000 for a four-year degree as a Rhode Island resident.
Students who are not residents will pay $120,000 on average before scholarships, work-study grants, or financial aid is deducted.
Contact Information
---
2

Roger Williams University
Paralegal Certificate in Paralegal Studies
Associate of Science in Professional Legal Studies
Bachelor of Science in Professional Legal Studies
Roger Williams University in Providence, Rhode Island is home to the only law school in the state.
If you plan on pursuing a law career as an attorney at a later time, start with RWU.
The college is an ABA-certified program provider for law school students.
The ABA-approved paralegal program was ranked the winner of the Rhode Island Lawyers Weekly Reader Rankings 2020 Best Paralegal Program.
At Roger Williams University, you are sure to get the most comprehensive and applicable education you can as a paralegal in Rhode Island.
You will be trained on how to pass the paralegal certification exam as well as provided with tools to take the test.
Learn about emerging technologies used in the legal field, as well as how to do legal writing and criminal law for paralegals.
After earning your professional legal studies certificate from Roger Williams University, you can go on to get a degree.
Earn a college degree in professional legal studies at this university with two program options.
There is the two-year associate degree route or the four-year bachelor's degree.
While the bachelor's degree takes the most time at four years total, you will have the credentials to be hired by most employers needing paralegal services.
A bachelor's degree is most often the minimum level that employers want when hiring entry-level workers.
If you have a BS in professional legal studies, you are more likely to get the job than someone with just an associate's degree.
You have twice the training and education that has ensured you are ready to take on professional and paid positions as a paralegal.
In the law offices, you want to be fully prepared to take on any duty.
Have the most education with a BS degree in professional legal studies.
Consider you will need to have a four-year degree to be eligible for the professional certificate in paralegal studies at Roger Williams University.
This will ensure you are ready to work as a paralegal and also prepared to take the paralegal certification exam needed for licensing and employment.
Essentially, both the certificate and the degree are desirable for someone who is seeking entry-level paralegal jobs.
The cost of tuition at Roger Williams University is $41,398 a year.
Multiply this per year for the associate and bachelor degrees.
Expect to pay $80,000 for an associate's degree or $160,000 for a bachelor's degree at RWU.
The certificate program is much more affordable and takes less than a year to complete.
Courses include online and in-person options ranging from $1,059 to $1,299 a year.
Of course, you will also have to have a degree in order to be eligible for this program.
So add that cost to this program overall.
Contact Information
---
3

Community College of Rhode Island
Paralegal Studies Certificate
At the Community College of Rhode Island, more than 80,000 students come together on campuses throughout the state.
Attend classes at the campuses in
Flanagan Campus in Lincoln, RI
Knight Campus in Warwick, RI
Liston campus in Providence, RI
Newport County Campus
Westerly Campus
Woonsocket Campus
Online
As a student studying to be a paralegal, the training program at the CCRI is online.
The total course load is 225 contact hours.
In addition, the course is self-paced, so you can start at any time and take courses on an independent schedule.
You have up to 12 months, which is a year, to complete the paralegal course with satisfaction.
The online paralegal program is $2,495 and includes a voucher to sit for the certification board exam as a paralegal.
However, you may consider going on to earn an associate's degree to pursue a career in law.
In this case, you can do so at the Community College of Rhode Island with a two-year degree program.
The cost for the in-state tuition at the Community College of Rhode Island is $4,980.
Compare this to $13,260 a year for out-of-state tuition.
Before aid is available, students who are undergraduates living on campus at CCRI pay an average of $22,002 a year.
After financial aid, you can expect to pay $6,085 a year for the college's room, board, tuition, and other fees.
Contact Information
---
4

Johnson and Wales University
Bachelor of Science in Criminal Justice
Join celebrity chef alumni, Emeril Lagasse and Tyler Florence, with a degree from Johnson and Wales University.
The college is located in Providence, RI, and has multiple campuses, including:
Providence Downcity Campus
Providence Harborside Campus
Charlotte Campus
The social sciences department offers a wealth of training for criminal justice majors.
While there is no professional certificate or degree specifically for paralegals, you can join the criminal justice department.
Gain your bachelor's degree after four years of school at Johnson and Wales University.
Be prepared to take a course at another Rhode Island school for certification training.
However, with a BS from Johnson and Wales, you will be a prime candidate for employers when applying for paralegal positions.
Tuition at Johnson and Wales University is not the cheapest.
As a private institution that has specialized programming, particularly in the culinary arts, you can expect to pay more for school.
This is the case with tuition a year averaging $38,000 before financial aid.
More affordable four-year college programs for paralegals are $10,000 a year.
Yet, studying for a bachelor's degree at this prestigious RI institution will help you gain the assets you need to work as a paralegal in the law field.
Contact Information
---
Schools Summary Table
Paralegal Salary Information
In the US the annual salary average for paralegals is between $59,000 and $119,000.
As a paralegal working an entry-level job in Rhode Island, you can expect an annual salary of approximately $48,500.
As you work your way up into your career, your salary is expected to be around $57,800 annually.
This average is based on an hourly earning of $28, which is typical for paralegals in the state.
The range of salaries for paralegals in RI is between $37,000 and $97,000 a year.
Compare this amount to other states in the nation to see if you should consider a move or if RI has the best earnings potential based on where you live and work.
Paralegals in Florida have a salary of $46,000 a year on average.
This is slightly less than paralegals in Delaware who earn about $48,900 a year.
Arizona's paralegals for comparison have an annual income of $74,900, which is the highest salary of the states so far listed.
Arizona is a cross-country move, which is difficult and expensive.
However, you could consider working in proximity in Delaware to find better-paying paralegal jobs near you in Rhode Island.
Annual Salary Range:
| Item | Percent |
| --- | --- |
| $62K | |
| | |
| | |
| | |
| $70K | |
| | |
| | |
| | |
| $79K | |
Average Salary in Rhode Island
| City Name | Salary |
| --- | --- |
| Providence | $70,625 |
| Warwick | $70,625 |
| Cranston | $70,625 |
| Pawtucket | $70,625 |
| East Providence | $70,625 |
| Woonsocket | $70,558 |
| Coventry | $70,490 |
| Westerly | $71,365 |
| Cumberland | $70,625 |
| Tiverton | $71,296 |
Regional Salary
| Region | Employed | Avg. Annual Salary | Avg. Hourly Pay | Top 10% Annual Salary | Bottom 10% Annual Salary |
| --- | --- | --- | --- | --- | --- |
| Providence-Warwick, RI-MA | 1,400 | - NA - | - NA - | - NA - | - NA - |
* Salary information based on the May 2022 Occupational Employment Statistics (OES) Survey for Paralegals and Legal Assistants, OCC Code 23-2011, BLS.
* Employment conditions in your area may vary.
---
Paralegal Programs by State