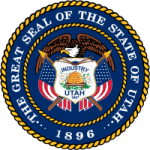 Thinking about getting a paralegal education in Utah?
If you've ever imagined yourself sitting across the conference table from legal clients, filing motions and pleas in court on behalf of attorneys, and keeping up with the latest updates in Utah and US laws, becoming a paralegal in Utah may be the ideal career for you.
Utah paralegals provide hands-on support for local area attorneys and assist them with critical legal tasks to help them build, compile, and present legal cases in court.
Paralegals in Utah may also be taking on more responsibilities as changes in legal licensing requirements expand their legal capabilities and practice areas under the LPP program.
This comprehensive guide to the best paralegal programs in Utah provides prospective students with an overview of the area's best legal programs.
The programs highlighted below offer certificates, diplomas, and degrees for aspiring paralegals and pre-law students in an online, on-campus, or hybrid format that combines the two.
Utah Paralegal Job Duties
Wondering what a day in the life of a Utah paralegal looks like before committing to a paralegal program?
The following are common tasks carried out by legal assistants as they provide hands-on support for practicing attorneys and Utah trial lawyers.
Administrative Support for Licensed Attorneys
Utah paralegals provide indispensable legal support for area lawyers.
Their role involves meticulous case management.
Legal assistants are responsible for ensuring critical legal deadlines are met, managing attorney and client calendars, and notifying them of when they should appear in court.
Paralegals also organize attorney case files and prepare legal documents for presentation in court.
Legal Research and Interviewing to Uncover Hidden Details in Legal Cases
Legal assistants take on the tasks involved in legal research to uncover hidden components of civil cases and criminal trials.
They perform online and offline research tasks to add relevant information to client files.
Document Management and Drafting Legal Documents to Present in Court
Today's paralegals are in high demand by attorneys who need help with drafting legal documents, including contracts between parties, court pleadings, and motions which are directly submitted to the courts to begin and support ongoing legal proceedings.
Legal Case Preparation and File Organization
Attorneys often rely on the attention to detail and legal research skills of paralegals as they prepare their court cases for trial.
Paralegals are responsible for organizing documents, forms, evidence, and other key ingredients of civil and criminal cases in chronological order for presentation and scrutiny by judges and juries.
Legal Filings and Pleas
One of the most exciting job duties of paralegals involves drafting legal filings, pleas, and motions and submitting them on behalf of attorneys to local courthouses to begin, amend, or end ongoing civil and criminal cases.
Client and Witness Interviewing
Paralegals in Utah take on the role of legal liaisons for attorneys when they meet with witnesses and clients and relay key details and case-related information to practicing attorneys.
Best Paralegal Programs in Utah
Utah's best paralegal programs offer students the opportunity to begin or enhance their legal education.
Many paralegal programs now offer online learning options that make it easier for working paralegals to get web-based paralegal training online.
Whether you're an aspiring paralegal wanting to begin your paralegal study online or on campus, Utah has a few top-notch options for accredited paralegal education and offers one ABA-approved opportunity!
There are five active paralegal programs in Utah — one of these programs has been approved by the ABA at Salt Lake Community College.
Below, we provide details about some of the best paralegal programs in Utah, along with examples of courses they offer and estimated tuition for new paralegals.
Sponsored Listings
1

Salt Lake Community College
About the Program
Salt Lake Community College operates an American Bar Association-approved legal studies program that prepares local area students to provide hands-on administrative support for local area attorneys.
Students who take paralegal studies at SLCC are prepared to earn an Associate of Applied Science degree.
Their 64-credit hour program helps students who are new to the legal field and working paralegals to learn the required skills to pass national certification exams and to work as entry-level paralegals supporting Utah lawyers.
SLCC's legal studies program is approved by the American Bar Association.
Courses Offered
Paralegal Procedures
Introduction to Law
Computer Essentials for Paralegals
Legal Research and Writing
Evidence
Paralegal Procedures
Ethics
Criminal Law and Procedure
Introduction to Civil Litigation
Paralegal Practicum
Program Costs: $4,086.00 – $12,734.00 per semester.
Contact Information
---
2

Southern Utah University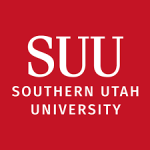 About the Program
Southern Utah University has a PreLaw and Paralegal Program that prepares its students to become integral parts of the American Justice System.
Their program accepts students from all majors who want to begin a legal career track and for them to earn an Associate of Applied Sciences degree in Legal Studies.
Paralegal students who take classes through SUU's legal studies program gain access to their Legal Studies Student Association, which provides legal resources and support for degree-seeking students.
SUU offers paralegal internships for students to gain hands-on practice working in courtrooms and other legal environments as they provide support for licensed attorneys and other legal professionals.
Courses Offered
Introduction to Law
Legal Research and Writing
Criminal Law
Civil Procedure
Legal Ethics and Professionalism
Constitutional Law in Political Science
Business Law in Accounting
Torts
Family Law
Paralegal Internship
Program Costs: $3,600.00 plus supplies and fees.
Contact Information
---
3

Utah Valley University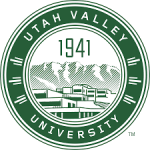 About the Program
Utah Valley University has a Licensed Paralegal Practitioner Program that prepares students for the upcoming changes in state licensure that allow practicing paralegals to have more legal autonomy.
Their program emphasizes issues related to family law, landlord-tenant relations, and debt collection practices.
UVU's debt collection program provides students with the skills and knowledge needed to function according to the US Fair Debt Collection Practices Act.
The Family Law program emphasizes providing support for the legal needs of families and their offspring.
Landlord-Tenant Law for LPP gives students the foundational knowledge to help clients prepare for resolving landlord-tenant disputes.
Courses Offered
Debt Collection Law for LPP
Landlord / Tenant Law for LPP
Family Law for LPP
Ethical Rules for LPP
Program Costs: $5,614.00 – $17,174.00
Contact Information
---
4

University of Utah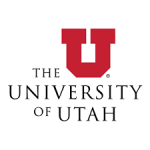 About the Program
The University of Utah SJ Quinnery College of Law offers students the opportunity to enhance their legal education by earning a Master of Legal Studies.
University of Utah's one-year program helps students learn about providing legal services and support for American attorneys in both an online and in-person format.
Students who enroll in UUs paralegal education programs can learn the foundations of law and legal specialties like family law, business law, and labor and employment law.
Courses Offered
Family Law
Contracts in the Modern Economy
Basic Mediation Training
Comparative Legal Studies
Lawsuits and Litigation
Labor and Employment
Business and IP in the Modern Economy
Conflict and Legal Crisis Management
Program Costs: $10,500.00 – $16,545.00
Contact Information
---
5

Brigham Young University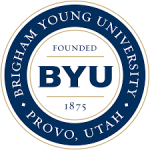 About the Program
BYU prepares Utah area paralegals for certification via their Political Science department.
They offer a 44 credit hour Bachelor of Arts in Legal Studies that puts students on track for a Legal Studies Bachelor's degree.
BYU students gain a comprehensive legal education that equips them with foundation, substantive, and practical legal knowledge.
They offer a variety of legal studies courses for the core curriculum and elective courses that include Urban and Local Politics, International Law And Public Ethics, and Statistics for Lawyers.
Courses Offered
Principles of American Politics
American Government and Politics
Constitutional Law in America
Statistics for Lawyers
Jurisprudence
International Law
Congress Internship
Human Rights
Pre-law Review Journal Writing
Advanced Legal Internship
Program Costs: $6,496.00 – $12,992.00 per credit hour.
Contact Information
---
Schools Summary Table
Paralegal Salary Information
Utah Paralegals make an average salary that falls below the national average at just under $ 37,000.00 per year.
The low end of the salary scale shows that Utah-based paralegals make around $25,829.00.
Paralegals on the higher end of the Utah Paralegal salary scale make about $52,141.00 per year.
Prospective paralegals who want to increase their earning potential in Utah can increase their on-the-job experience, earn national certifications, or choose an in-demand legal specialty.
NALA is the National Association of Legal Assistants that provides guidance, resources, and support for certified paralegals and those on the paralegal certification track.
This well-known certification agency issues some of the industry's most sought-out certifications including the Certified Paralegal and the Advanced Certified Paralegal certificate.
Paralegal students who are interested in following the American Bar Association and NALA's recommended curriculum and certification tracks can find details about online paralegal programs and more about the best paralegal programs in Utah by visiting the NALA website.
Annual Salary Range:
| Item | Percent |
| --- | --- |
| $56K | |
| | |
| | |
| | |
| $63K | |
| | |
| | |
| | |
| $71K | |
Average Salary in Utah
| City Name | Salary |
| --- | --- |
| Salt Lake City | $64,341 |
| Wellington | $60,799 |
| Provo | $61,671 |
| Sandy | $64,167 |
| Orem | $61,671 |
| Ogden | $62,134 |
| West Jordan | $64,109 |
| Layton | $61,902 |
| Eden | $61,960 |
| Delta | $60,799 |
Regional Salary
| Region | Employed | Avg. Annual Salary | Avg. Hourly Pay | Top 10% Annual Salary | Bottom 10% Annual Salary |
| --- | --- | --- | --- | --- | --- |
| Logan, UT-ID | 90 | $46,870 | $22.53 | $64,270 | $24,060 |
| Ogden-Clearfield, UT | 220 | $53,830 | $25.88 | $75,650 | $35,170 |
| Provo-Orem, UT | 520 | $56,580 | $27.2 | $88,750 | $36,650 |
| St. George, UT | 130 | $46,940 | $22.57 | $57,110 | $31,100 |
| Salt Lake City, UT | 2,950 | $57,120 | $27.46 | $76,720 | $36,110 |
* Salary information based on the May 2022 Occupational Employment Statistics (OES) Survey for Paralegals and Legal Assistants, OCC Code 23-2011, BLS.
* Employment conditions in your area may vary.
---
In-Demand Specialties for Paralegals in Utah
Pursuing careers in the most in-demand paralegal specialties can give practicing legal assistants a financial and competitive edge.
In-demand legal specialties are those where local attorneys are in dire need of help and support in a specific area of law.
Following are a few of Utah's most in-demand legal specialties for new and aspiring paralegals to consider.
Corporate Law
Paralegals who specialize in areas surrounding corporate law provide legal support for attorneys as they represent or defend corporate clients in areas including business formations, contract law, regulatory compliance, mergers and acquisitions, and corporate governance.
Intellectual Property Law
Legal assistants provide hands-on support to Utah attorneys in the areas of patent law, copyright law, licensing and contracts, trade secrets, and emerging technologies.
Medical Malpractice Law
US paralegals are in high demand for supporting local area lawyers in medical malpractice law case evaluation, legal research, medical expert coordination, and interviewing, document management, and compiling detailed evidence and notes for trial preparation.
Pursuing a paralegal career with a concentration in one of these specialty areas can help paralegals boost their legal knowledge, and skills, and earn bigger paychecks!
Paralegal Programs by State