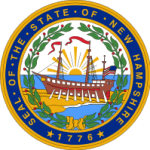 If you have ever pictured yourself immersed in the exciting world of trials, depositions, legal investigations, and getting to the bottom of complex legal matters as the right hand of a licensed attorney, becoming a paralegal may be the right career for you.
Today's paralegals are in high demand across a wide variety of legal disciplines, as their skills and expertise are indispensable to attorneys who need to gather evidence, compile case files, and represent their clients in court.
This guide provides an overview of some of the best paralegal programs in New Hampshire.
It gives aspiring paralegals a glimpse into the fast-paced legal world while providing an overview of the costs of local area programs.
Paralegals who complete a combination of training, education, and certification set themselves up for long-term success and high salaries.
Best Paralegal Programs in New Hampshire
The best paralegal programs in New Hampshire provide students with the knowledge and skills needed to support America's attorneys in courtrooms, depositions, corporate legal departments, government offices, and educational institutions.
New Hampshire-based students seeking to begin their paralegal careers should consider certification-based paralegal programs that prepare them for entry-level employment and national certification as Certified Paralegals.
How to Become a Paralegal in New Hampshire
There are three ways aspiring paralegals can enter the field in New Hampshire.
They can earn their way into the field by completing five to seven years of on-the-job experience, taking paralegal training through American Bar Association-approved providers online, or earning national certification credentials.
In-demand legal specialties for New Hampshire paralegals include the following:
Corporate Law – This branch of law is also called business law and emphasizes legal practices related to the formation, operation, governance, and dissolution of US corporations.
Intellectual Property Law – IP Law focuses on the protection of intangible assets in the areas of copyrighting, trademarking, patents, trade secrets, and industrial design rights.
Demand for paralegals in this area continues to grow as our world becomes more automated.
Real Estate Law – Property law and real estate law are branches that govern the rights, interests, and transactions associated with the sale and transfer of real property.
Real property is typically classified as land and any structures or buildings permanently attached to it.
Government Law – Administrative, government, and public law is a branch of legal practice that hones in on the relationships, powers, and functions of the US government entities and their interactions with the public.
Criminal Law – Likely the most familiar branch of law, criminal law deals with crimes, criminals, and their prosecution when found guilty of committing crimes against society.
Paralegals who specialize in this area of law are in high demand for defense attorneys who need their support in gathering and analyzing evidence and preparing court cases for trial.
Sponsored Listings
1

NHTI - Concord's Community College

About the Program
Concord's Community College offers students the opportunity to earn an Associate degree in Paralegal Studies.
Their curriculum emphasizes the substantive and ethical knowledge students need to work as paralegals in America's courtrooms and corporate offices alongside attorneys, judges, and other court-appointed officials. This program has 68 credit hours.
Courses Offered
English Composition
Contracts and Torts
Litigation and Trial Preparation
Criminal Law and the Procedures for Paralegal
Domestic Relations Law
Introduction to Lexis Nexis
Program Costs: $7,200.00-$15,450.00
Contact Information
---
2

University of New Hampshire - Professional Development and Training Department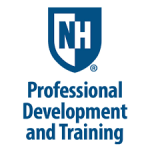 About the Program
The University of New Hampshire gives paralegal students the chance to earn 225 hours of legal instruction in an online format.
UNH paralegal students are allocated twelve months to complete their online program, which provides a comprehensive overview of the American legal system, legal terminology, and technology tools used to manage electronic case files and documents.
Courses Offered
Introduction to Paralegalism
Fundamentals of the US Legal System
Conducting Legal Research and Interviews
NALA Certification Prep
Litigation Communication Skills
Access to Westlaw
Soft Skills for Workplace Effectiveness
Paralegal Employment
Attorney and Paralegal Ethics
Program Costs: $2,999.00
Contact Information
---
3

Nashua Community College
About the Program
NCC offers a 60-credit-hour paralegal studies program that teaches students how to work under the direct supervision of licensed attorneys.
Their program teaches them the fundamentals of conducting legal investigations, interviewing clients and witnesses for depositions, and the legal research and writing skills needed to draft and analyze legal documents.
This program may require students to pass a background check and drug screen.
Courses Offered
Basic Legal Studies
Critical Thinking Skills
Legal Research and Writing
Family Law
Contracts and Business Organizations
American Constitutional History
Real Estate Law
Litigation and Trial Preparation
Program Costs: $215.00 – $323.00 per credit hour.
Contact Information
---
4

Franklin Pierce University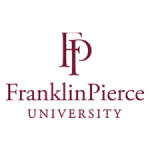 About the Program
FPU puts students on track to earn a Paralegal Certificate in their online program designed for undergraduate pre-law students.
Their program emphasizes the skills needed for students to be ready to work as entry-level paralegals and to sit for national certification with NALA.
FPU's online paralegal program is an add-on to their bachelor's degree program and requires students to complete a minimum of 30 hours of related coursework along with a bachelor's degree program.
Courses Offered
Theoretical Understanding of the Law
NALA Certification Prep
Legal Analysis
Legal Research and Writing
Specialized Legal Practice
Torts
Real Estate Law
Criminal Law
Family Law
Probate Litigation
Program Costs: $200.00 – $400.00 per credit hour.
Contact Information
---
5

Southern New Hampshire University
About the Program
SNHU delivers its Law and Legal Practices Certificate as an option for New Hampshire area paralegals to gain education and enter the field.
They offer a program that teaches both working and entry-level paralegals critical law and legal skills, including how to navigate America's courtrooms and criminal justice systems.
This program gives students the opportunity to specialize in high-demand areas like juvenile justice, forensic law, and local government.
Courses Offered
Introduction to Criminal Justice
Law, Justice, and Family
Forensic Law
Criminal Procedure
Judicial Administration
The Death Penalty
Program Costs: $330.00 per credit hour.
*This program has financial aid options with no application fees.
Contact Information
---
6

The University of New Hampshire
About the Program
The University of New Hampshire has an online paralegal certificate program that gives students unlimited access for six weeks.
Students who enroll in UNH's online paralegal certificate program complete 24 course hours that teach them how to function as professional paralegals and prepare for national paralegal certification.
They offer a self-paced and instructor-led program option.
Self-paced students learn at their own pace for six weeks, while instructor-led students engage with their professors and fellow students through moderated discussion forums.
Courses Offered
What is a Paralegal
Legal Terminology
Analysis and Drafting of Legal Documents
Investigating Legal Matters
Appellate Procedure
Writing Legal Briefs
Tort Law
Job Hunting
How Paralegals Integrate into a Law Practice
Program Costs: $139.00
Contact Information
---
Schools Summary Table
Paralegal Salary Information
According to Salary.com, paralegals in New Hampshire typically earn between $53,000.00 and $85,000.00 per year.
They report the average annual salary for New Hampshire paralegals at $67,758.00.
Entry-level paralegals in New Hampshire can make comfortable salaries, which can be easily bolstered by adding more years of on-the-job experience, completion of accredited paralegal programs, and earning certification credentials from national paralegal organizations.
New Hampshire paralegals who complete all of the requirements listed above will likely find themselves with higher earning potential and on the upper end of the salary scale.
Paralegals who specialize in high-demand areas where their skills are needed can also command higher salaries than their counterparts with no specialty
Annual Salary Range:
| Item | Percent |
| --- | --- |
| $60K | |
| | |
| | |
| | |
| $67K | |
| | |
| | |
| | |
| $76K | |
Average Salary in New Hampshire
| City Name | Salary |
| --- | --- |
| Manchester | $68,814 |
| Nashua | $72,704 |
| Concord | $68,828 |
| Derry | $70,681 |
| Rochester | $68,868 |
| Salem | $71,631 |
| Dover | $69,150 |
| Merrimack | $72,704 |
| Londonderry | $72,704 |
| Keene | $69,516 |
Regional Salary
| Region | Employed | Avg. Annual Salary | Avg. Hourly Pay | Top 10% Annual Salary | Bottom 10% Annual Salary |
| --- | --- | --- | --- | --- | --- |
| Dover-Durham, NH-ME | 50 | $58,520 | $28.14 | $82,500 | $40,000 |
| Manchester, NH | 380 | $58,270 | $28.02 | $85,350 | $33,280 |
| Portsmouth, NH-ME | 170 | $60,900 | $29.28 | $84,020 | $37,880 |
* Salary information based on the May 2022 Occupational Employment Statistics (OES) Survey for Paralegals and Legal Assistants, OCC Code 23-2011, BLS.
* Employment conditions in your area may vary.
---
Frequently Asked Questions
Now that you have learned about some of the best paralegal programs in New Hampshire, let's dive into a few commonly asked questions about New Hampshire's paralegal education options.
Can paralegals in New Hampshire practice on their own after they graduate?
No.
All US paralegals are only allowed to carry out legal functions and tasks like drafting legal documents, legal research, legal interviewing, and similar tasks under the supervision of a licensed attorney.
Can I earn my New Hampshire paralegal certification online?
Many paralegal certificate and degree programs offer students the option to complete their required coursework online.
Some programs may have additional requirements for graduation, including externships and a designated amount of on-the-job experience hours.
Where can I work as a paralegal after earning certification in New Hampshire?
Paralegals who complete their education, training, and certification requirements in New Hampshire and go on to complete national certification become eligible to work as paralegals in courtrooms, private practices, corporations, and educational institutions across the country.
Most states accept the national certification credential issued by NALA, which means New Hampshire paralegals can branch out and even work in other states upon certification.
What does it mean to earn a paralegal specialty?
Earning a paralegal specialty involves focusing on a specific area of law where their skills and knowledge are concentrated to support practicing attorneys.
Common paralegal specialty areas that are currently in high demand across the country include criminal law, real estate law, corporate law, and intellectual property law.
Paralegals who take additional training classes to earn a legal specialty often see a salary increase as a result of their added value to attorneys and the legal system.
How long does it take to complete a paralegal training program?
The amount of time it takes to complete paralegal training in New Hampshire can vary depending on several factors.
Self-paced programs allow students to learn about the fundamental, substantive, and practical skills of paralegals at their own pace.
Most instructor-led and structured programs take students between two and four years to complete depending on the credential they seek.
Today's paralegal education programs issue diplomas, certificates, associate's degrees, and bachelor's degrees that prepare pre-law students to enter law school programs.
Paralegal Programs by State