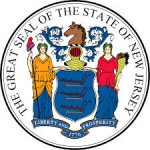 As one of the most populated states in the U.S., almost 10,000 paralegals are employed in the state.
Between the NYC and Philadelphia metropolitan areas, New Jersey has the highest concentration of paralegals in the U.S.
Top pharmaceutical companies like Merck and Sanofi Aventis are some of the many major corporations that need paralegals to help them with regulatory and compliance challenges.
Of course, many smaller firms and companies also need these legal services.
Through a targeted paralegal program, becoming a New Jersey paralegal will deliver career advancement in or near two of the largest cities in the country.
Keep reading to learn more about the best paralegal programs in New Jersey!
New Jersey boasts 18 schools with paralegal programs, which is impressive for such a compact state.
However, not all programs are created equal, so some of the best in New Jersey include:
Sponsored Listings
1

Berkeley College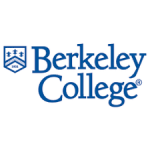 About
Although several Berkeley College campuses are spread across New Jersey, the paralegal certificate is only available online.
It focuses on developing practical skills, such as navigating legal databases and using
technology, which is crucial for daily paralegal duties.
Courses Offered
The program starts with foundational courses on professional responsibilities, contract law, ethics, and other critical topics.
Once these classes are completed, students can select from several specialized electives, including Alternative Dispute Resolution, Constitutional Law, and Law Firm Technology.
Contact Information
---
2

Bergen Community College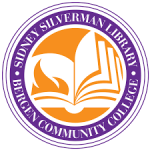 About
BCC has an associate in Paralegal Studies combining legal coursework with general education core classes to ensure students develop the legal knowledge, experience, and communication skills required to enter the legal field.
Courses Offered
During the 60-credit hour program, students learn about legal accounting, law principles, legal research and writing, and legal ethics to prepare them for careers as court reporters, legal assistants, or paralegals.
To meet American Bar Association (ABA) requirements, nine credits must be taken synchronously.
The school fulfills those requirements with several hybrid or completely online classes.
The four-semester associate degree program includes elective courses like Personal Injury and Product Liability, the Mechanics of Family Law, and the Mechanics of Property Transactions.
Students are also encouraged to take a Co-Op Work Experience class, whereby attendees spend 180 hours working in a law-related position.
BCC also offers a unique Legal Nurse Consultant Certificate for registered nurses looking to move into a legal position, an ABA-approved program.
Contact Information
---
3

Brookdale Community College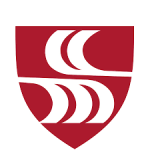 About
Established in 1967, BCC boasts an open admission policy for all students who have graduated high school.
Located in a suburban setting, the school serves over 14,000 students from surrounding areas.
It has Freehold, Hazlet, Long Branch, Neptune, and Wall Township campuses, with the main campus in Lincroft.
Through the Business and Social Science Institute, BCC offers an ABA-approved associate degree in Paralegal Studies, considered one of the best in the state.
Courses Offered
The essential courses include Nursing Malpractice, Corporate Law, Wills and Estates, Family Law, Torts, Legal Writing, and Legal Research.
Contact Information
---
4

Cumberland County College
About
Located in Vineland in South Jersey, CCC offers an associate degree in paralegal studies that provides a broad general education mixed with legal assisting courses that prepare graduates to work at government agencies and large corporations, smaller law offices, or other paralegal firms.
Those opting for full-time study can complete the program in four semesters, around two years.
Courses Offered
The program requires 62 credit hours to graduate, and the structured courses include:
Business law
Civil litigation
Estate Administration
Legal office management
The school also offers a Paralegal Studies/Spanish track that prepares students to collaborate with Spanish-speaking clients.
This is one of paralegal schools' more unique but necessary specializations.
Contact Information
---
5

Essex County College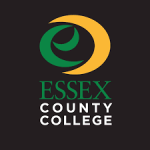 About
Also, ABA-approved is ECC's associate degree in Paralegal Studies, which focuses on helping students prepare for entry-level positions across many legal environments.
Students can transfer up to 15 credits from another paralegal program, and those targeting a bachelor's degree can utilize ECC's connection with four-year schools.
Courses Offered
The 66-credit, two-academic-year program teaches students about legal principles and practical skills, including document preparation, investigation, and client interviewing.
Of the 66 credits, 36 are dedicated to core education classes, and 30 focus on paralegal courses covering contracts, legal research, torts, government regulation, and litigation.
Additionally, students can partake in the Law Office Management and Field Experience course, which places them in a legal position to understand the legal field better and gain practical experience.
Contact Information
---
6

Fairleigh Dickinson University
About
Established in 1942, Fairleigh Dickinson University has two New Jersey campuses and one United Kingdom facility.
Serving over 10,500 students globally, the school is the largest private university in the Garden State.
FDU has an associate degree in Paralegal Studies available for daytime or evening attendance.
The two-year program is ABA-approved, and the instructors are experienced legal professionals, making FDU's program one of the best in the state.
Courses Offered
The associate degree program covers Legal Writing and Research, Mortgages and Real Estate Contracts, Ethics, Civil Litigation, and Family and Civil Law.
Contact Information
---
7

Mercer County Community College
About
Located in Trenton, MCCC boasts an ABA-approved associate degree in Paralegal that prepares students to fulfill career requirements in the legal system, use effective legal writing and research skills, and operate professionally and ethically.
Courses Offered
During the two academic year program, students must take 18 credits of paralegal classes ranging from business law and litigation to family law and wills and probate.
Other courses in the curriculum include Law Office Management and Technology and Career Development for Law and Justice Professionals.
Of the 18 courses required for graduation, 12 must be taken in person.
Current legal professionals and doctorate-level professors teach all specialty courses.
All classes are available day or night, online or in-person, and the degree is part-time or full-time.
Additionally, the school has a hybrid Certificate of Proficiency in Paralegal for those with a bachelor's or associate degree.
Contact Information
---
8

Middlesex Couty College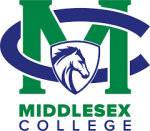 About
In Edison, MCC features a certificate and associate degree in paralegal studies; the ABA-approved both programs.
The certificate program requires 31 credit hours to complete, which can be finished in one academic year, and the associate degree requires 66 credit hours, which is two academic years.
The associate degree program was developed for those looking to transfer into a four-year program or focus on employment post-graduation.
Courses Offered
The core paralegal classes offered in both programs include Advanced Legal Research, Legal Writing, Legal Research, and an Introduction to the Paralegal Profession.
The main difference between the two programs is the associate degree is more comprehensive and includes general education classes, whereas the certificate focuses more on paralegal studies.
Contact Information
---
9

Montclair State University
About
Montclair State in Northern New Jersey offers an American Bar Association-approved certificate, which requires 21 credit hours to earn.
This program was created for those who possess a bachelor's degree (all specializations are accepted) and want to further their knowledge in law.
Courses Offered
Students can select from three focuses: Patent, Trademark, Copyright Law, Hispanic Perspectives, and Legal Information and Technology.
The upper-level courses allow students to choose from Cooperative Education: Paralegal Studies and the Paralegal Seminar and Internship.
Over one dozen instructors with industry backgrounds are within the Montclair State Justice Studies Department.
Contact Information
---
10

Ocean County College
About
Students enrolled in the Paralegal Studies program at OCC will earn a certificate of proficiency upon completion of the curriculum.
This is an online-only program that requires 33 credit hours to graduate.
All credits earned in the certificate can be applied to the associate degree in business paralegal Studies, also available online.
Courses Offered
Both offerings cover foundational paralegal courses, including Legal Research and Writing and Introduction to Litigation.
Students can choose electives like New Jersey Family Law, Mediation and Conflict Resolution, and Criminal Law and Procedures, all of which help prepare graduates for entry-level roles at law offices by teaching practical skills and helping them better understand different legal areas.
Contact Information
---
11

Rowan College of South Jersey
About
RCSJ boasts an ABA-approved associate degree in Paralegal Studies at their Gloucester Campus.
This in-person program gives students the training required to assist practicing attorneys, prepare witnesses, draft legal documents, and analyze the facts of legal disputes.
Graduates can work effectively across different groups of individuals, employ time management skills to meet tight deadlines and conduct comprehensive legal research.
Courses Offered
Comprising 63 credit hours, the curriculum combines core educational classes with paralegal-focused material, including:
A legal practicum
Criminal Law and Procedure
Office Practices
Paralegal Skills
Transferring students can apply for 15 credits or less from a different program with departmental approval.
Those who have earned an associate or bachelor's degree may opt for the Paralegal Certificate program, also only available at the Gloucester campus.
Contact Information
---
12

Rutgers University
About
Rutgers offers a Certified Paralegal certificate program through the Center for Continuing Professional Development, which is offered entirely online and self-paced.
Therefore, students must complete the program within 12 months to be eligible for graduation.
Courses Offered
The program comprises 225 hours of lecture, which equates to 22 credit hours and covers advanced legal research, legal writing, and law office administration.
Those who satisfy the program requirements are given access to self-study classes, which help them prepare for the final C.P. examination.
Contact Information
---
Schools Summary Table
Paralegal Salary Information
The average annual paralegal salary in New Jersey is $57,887, with pay ranging from $41,000 to $81,700.
This salary does not include benefits such as bonuses, 401K, etc.
The average U.S. salary is $58,200, with pay ranging from $38,000 to $89,100.
Despite New Jersey's location between two major cities, the income is slightly lower than the national average and has a lower overall range.
Annual Salary Range:
| Item | Percent |
| --- | --- |
| $65K | |
| | |
| | |
| | |
| $73K | |
| | |
| | |
| | |
| $83K | |
Average Salary in New Jersey
| City Name | Salary |
| --- | --- |
| Newark | $75,703 |
| Jersey City | $78,579 |
| Paterson | $77,108 |
| Elizabeth | $75,703 |
| Edison | $75,035 |
| Woodbridge | $75,035 |
| Bayonne | $75,703 |
| Hoboken | $78,579 |
| Trenton | $72,943 |
| Camden | $70,968 |
Regional Salary
| Region | Employed | Avg. Annual Salary | Avg. Hourly Pay | Top 10% Annual Salary | Bottom 10% Annual Salary |
| --- | --- | --- | --- | --- | --- |
| Atlantic City-Hammonton, NJ | 240 | $58,100 | $27.94 | $92,060 | $31,250 |
| Ocean City, NJ | 60 | $54,310 | $26.11 | $73,180 | $35,060 |
| Trenton, NJ | 780 | $67,190 | $32.3 | $92,550 | $46,930 |
| Vineland-Bridgeton, NJ | 80 | $51,230 | $24.63 | $69,110 | $30,020 |
* Salary information based on the May 2022 Occupational Employment Statistics (OES) Survey for Paralegals and Legal Assistants, OCC Code 23-2011, BLS.
* Employment conditions in your area may vary.
---
Paralegal Programs by State