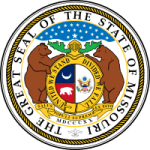 If you have ever imagined yourself rubbing elbows with high-powered attorneys, managing client case files, and conducting legal research, becoming a Missouri paralegal may be just the career for you!
Missouri paralegals provide hands-on assistance to lawyers and other legal professionals who need help with conducting legal interviews and research, drafting legal documents, filing pleas and motions, and organizing client case files.
In this guide, we talk about a few of the best paralegal programs in Missouri and provide critical details about program offerings, required coursework, and contact information for each program.
How to Become a Paralegal in Missouri – Step by Step
Becoming a paralegal in Missouri requires a keen eye for detail, excellent organization skills, and a passion for law and Justice.
If you have these skills, and you're ready to become a paralegal in Missouri — Start your career as a Missouri Paralegal by taking the following steps.
Step One: Complete a Paralegal Training Program in Person or Online
Getting the proper education is the very first step to take on the road to becoming a working paralegal.
The number of ABA-approved paralegal training programs in Missouri is limited to just a few, so you may want to consider online options for web-based paralegal schools that have been approved by the ABA.
Most paralegal education schools have minimum entry requirements, so it is essential to contact the program to learn more about application procedures, fees, program tuition, student support, and financial aid options for financing your paralegal education.
Step Two: Practice Your Paralegal Skills in a Missouri-are Law Office, Courtroom, or Corporate Legal Department
Once you have successfully completed all of the requirements for your paralegal certificate, associate's degree, or bachelor's degree program, the next step is to start practicing your skills in real time.
Many ABA-approved paralegal programs work with their students to help them secure paid or unpaid internships at the end of paralegal training programs.
Students who take courses at non-ABA accredited schools, or those who don't offer internship support will need to pound the pavement and seek out their hands-on learning opportunities at law offices, courthouses, and corporate legal departments around Missouri.
Step Three: Get Paralegal Certification to Demonstrate Your Skills and Boost Your Legal Earning Potential
Most ABA-approved paralegal programs meet educational excellence standards and place students on track to become certified by some of America's top paralegal agencies.
The National Association of Legal Assistants is one well-known agency that issues the coveted Certified Paralegal – CP credential that allows working paralegals to demonstrate their knowledge and skills while commanding higher salaries as certified legal assistants.
Step Four: Begin Working in Your New Career as a Missouri Paralegal!
A day in the life of a Missouri paralegal can be fast-paced and hectic as you multi-task and carry out critical legal duties for lawyers and legal departments.
Missouri area paralegals can expect to have some of the following job duties:
Legal Research and Writing
Paralegals conduct a ton of research on behalf of lawyers.
They may have to find and uncover hidden rules, laws, statutes, regulations, and policies that can make or break many legal cases.
The skills learned in paralegal education programs will come in handy when legal assistants are required to analyze, compile, and complete documents using ethical and legal principles and standards for managing confidential client files and data.
Interviewing and Client Services
Legal Assistants act as the right hand of the attorneys and other legal professionals they support.
Paralegals can expect to spend a great deal of time interviewing clients and witnesses to collect their testimony and points of view during, before, and after court trials and depositions.
ABA-approved legal programs will equip Missouri paralegals with the knowledge and skills needed to conduct in-depth interviews and legal investigations under the supervision of licensed attorneys.
Documentation, Preparation, and Legal Filing
Paralegals work closely with lawyers to draft and analyze legal documents for entry into client case files and presentation to courts.
Their strong attention to detail comes into play when drafting legal documents and legal filings to begin, amend, or end legal proceedings like court cases and trials.
Paralegal training programs equip new legal assistants with the hands-on knowledge and skills needed to support Missouri-area attorneys and legal pros effortlessly.
Best Paralegal Programs in Missouri
The best paralegal programs in Missouri offer students an easy route to earning paralegal certificates, diplomas, and degrees.
While not all the programs listed below are approved by the American Bar Association, each program offers its unique spin on the American Legal System and provides accredited legal education opportunities for prospective paralegals who want to make quick entry into the legal field.
Whether you're a career switcher, practicing paralegal, or a temporary paralegal on your way to law school in Missouri — this guide is for you!
Sponsored Listings
1

University of Missouri at Kansas City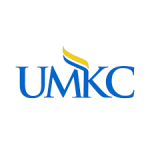 About the Program
Missouri area students who are looking to start their paralegal careers or to enhance their paralegal education can take related preLaw classes at the School of Law at the University of Missouri in Kansas City.
Their legal education program has earned UMKC several national accolades, including being rated as A+ by preLaw Magazine.
UMKC offers a variety of legal specialties, including Business and Entrepreneurial Law, Urban Land Use and Environmental Law, and Intellectual Property Law.
The law school provides hands-on clinics and field placement assistance to help Missouri area students excel in their careers.
Their graduate-level legal studies programs provide experiential learning opportunities for students to participate in mock trials and other immersive group activities where they can apply their newly acquired skills.
Courses Offered
International Law
Child and Family Law
Intellectual Property Law
Advocacy
Business and Entrepreneurial Law
Program Costs: $488.00 – $1,225.00 per credit hour.
Contact Information
---
2

Drury University
About the Program
Drury University in Springfield offers a two-year paralegal studies program that local area students can earn online.
Their program readies prospective paralegals for the reality of working side by side with Missouri attorneys and other legal professionals as they pursue civil and criminal Justice for clients and the wrongfully accused.
Students who take paralegal studies at Drury will learn the fundamentals of how the American Court Systems operate and complete an unpaid internship with a licensed attorney.
Their 2-year paralegal studies program prepares students for quick entry into the field and builds a solid legal foundation for students continuing their education through law school.
Students who complete the online paralegal training program at Drury University will earn an Associate of Applied Sciences degree.
Courses Offered
Introduction to Law and Legal
Criminal Law for Paralegals
Family Law
Legal Research and Writing
Tort Law
Professional Practicum
Program Costs: $32,430.00
Contact Information
---
3

Webster University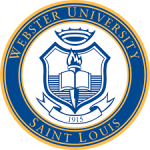 About the Program
Webster University is the home of the only ABA-approved paralegal education program in the St. Louis metro area.
Aspiring paralegals living in the St. Louis, Missouri, area can take an ABA-approved paralegal studies program at Webster University to earn a certificate or degree.
WU gives students the opportunity to earn a bachelor's degree, master's degree, and paralegal certificate in their online program.
Their 24-credit hour graduate certificate in paralegal studies requires students to complete an introduction to the legal field and to learn the fundamentals of legal researching, writing, and interviewing.
Students who take Webster's web-based legal studies classes will be prepared to apply their knowledge and skills on the job and by sitting for national certification tests upon graduation.
Courses Offered
Methods of Legal Research and Writing
Computerized Legal Research
Civil Actions
Ethics for the Legal Professional
Computers and Law
Torts
Property Law
Product Liability
Environmental Law
Contract Law
Program Costs: $28,700.00
Contact Information
---
4

Missouri Western State University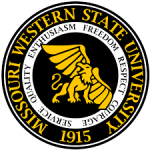 About the Program
MWSU operates the second ABA-approved paralegal studies program in Missouri.
Their program offers paralegal certificates and degrees to qualified students.
Legal students who attend MWSU can choose from in-demand legal specialties that include law enforcement, legal studies, and their Law Enforcement Academy.
Prospective paralegals can enroll in their legal studies program to learn the fundamentals of the American Legal System to prepare for national certification with credentialing agencies and to sit for the LSAT for those students who plan to continue their education through law school.
Courses Offered
Business Law I and II
Legal Drafting
Legal Research
Paralegal Studies
Introduction to Law
Probate Law
Criminal Evidence
Civically Rights Law
Family and Child Welfare
Tort Law
Real Property Law
Program Costs: $8,875.00 – $15,400.00
Contact Information
---
Schools Summary Table
Paralegal Salary Information
Online salary experts like Indeed report the average salary for Missouri area paralegals is around $54,000.00 annually.
Paralegals who earn certification, years of experience in the legal field, and those who major in an in-demand legal specialty can find themselves on the higher end of the salary scale, making more than $75,000.00 each year or more.
Annual Salary Range:
| Item | Percent |
| --- | --- |
| $56K | |
| | |
| | |
| | |
| $63K | |
| | |
| | |
| | |
| $72K | |
Average Salary in Missouri
| City Name | Salary |
| --- | --- |
| Kansas City | $65,776 |
| St. Louis | $66,038 |
| Springfield | $62,698 |
| Independence | $65,705 |
| Columbia | $65,278 |
| St. Joseph | $65,142 |
| Lee's Summit | $65,526 |
| St. Charles | $65,680 |
| St. Peters | $65,537 |
| Florissant | $65,930 |
Regional Salary
| Region | Employed | Avg. Annual Salary | Avg. Hourly Pay | Top 10% Annual Salary | Bottom 10% Annual Salary |
| --- | --- | --- | --- | --- | --- |
| Columbia, MO | 150 | $51,680 | $24.85 | $71,070 | $36,760 |
| Jefferson City, MO | 160 | $45,020 | $21.64 | $62,240 | $30,640 |
| Joplin, MO | 100 | $45,860 | $22.05 | $69,560 | $26,690 |
| Kansas City, MO-KS | 3,130 | $59,950 | $28.82 | $79,640 | $42,510 |
| St. Joseph, MO-KS | 60 | $48,160 | $23.16 | $68,630 | $28,960 |
| St. Louis, MO-IL | 3,160 | $61,020 | $29.34 | $81,060 | $38,830 |
| Springfield, MO | 470 | $48,200 | $23.17 | $70,160 | $27,510 |
* Salary information based on the May 2022 Occupational Employment Statistics (OES) Survey for Paralegals and Legal Assistants, OCC Code 23-2011, BLS.
* Employment conditions in your area may vary.
---
In Demand Legal Specialties for Missouri Paralegals
The role of a paralegal can be multifaceted and complex.
Some legal admins choose to focus on a specific area of practice instead.
Following are some of Missouri's most in-demand legal specialties for paralegals:
Real Estate Law: Missouri's real estate market is active and it requires lawyers and their assistants to help with property transactions, title searches, closings, and zoning issues.
Family Law: Lawyers call on their paralegals to help with divorce, child custody, and adoption cases in this area of legal practice.
Criminal Law: Legal admins in this area work on defense or prosecution teams for legal research, case preparation, and court proceedings.
Estate Planning and Probate: Legal specialists help the aging population navigate wills, trusts, and probate law.
Corporate and Business Law: Legal Aides support lawyers with corporate matters related to contracts, mergers, and acquisitions.
Healthcare Law: Legal Assistants support Missouri lawyers with legal compliance, medical malpractice, and regulatory issues.
Labor and Employment Law: Missouri paralegals provide support for lawyers in drafting employment contracts, discrimination cases, and labor disputes.
Paralegal Programs by State